A fiery red Ferrari F12berlinetta super steed, seen on a secondary road near the great city of Shanghai by reader Chiprdan, thank you for the pictures! The license plate reads '00F12′ and that is the very best plate we have seen on an F12 in China so far.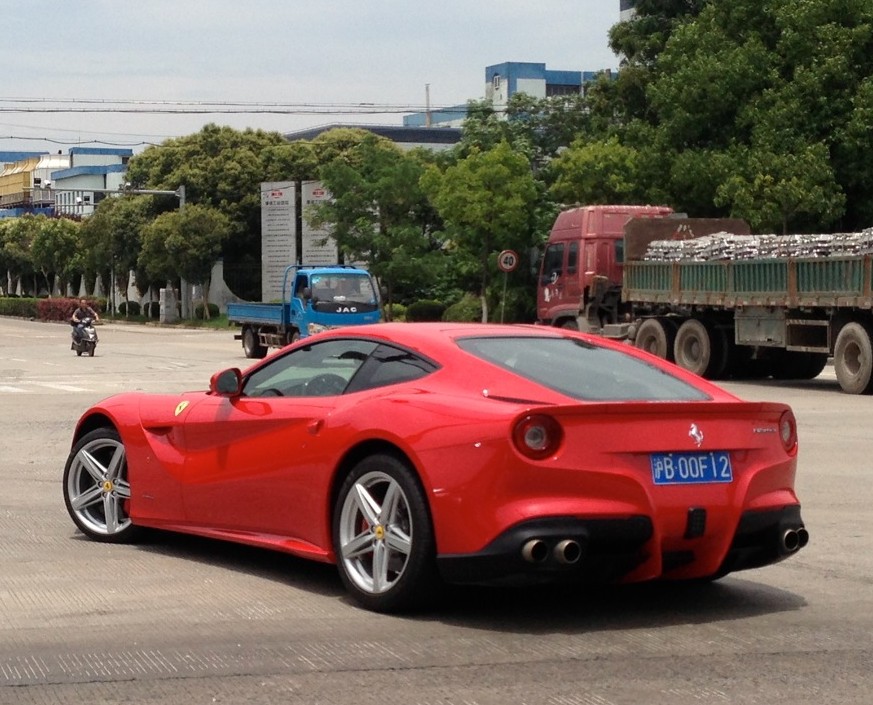 The Ferrari F12berlinetta was launched on the Chinese market in June 2012 and costs 5.308 million yuan or 835.000 USD. Power comes from a screaming 6.3 liter V12 with 730hp and 690nm, good for a asphalt burning 340km/h top speed.
Time now, for our Famous China-Ferrari F12berlinetta Collection™: red in Zhongshan, white in Shenzhen,  with friends, black in Shanghai, white car at a dealer in Shenzhen (as), on the move in Wenzhou, a blue example in Xiamen, a dusty car in Wuhan, a red car in Guangzhou that later crashed, a black car in Chengdu, and a truck full of the things on a highway near Shanghai.