Time now for a visit to the Novitec tuning shop on the Beijing Tuning Street for an inspection of the heavy metal they have. Novitec is a German tuner specializing in Ferrari and Maserati. Starting immediately with this beauty of a beastly Ferrari 599 GTB Fiorano. The speedy Italian has been sexed up to the max with a shipload of Novitec Rosso parts, including huge 21 inch wheels with extremely sporty 5-spoke alloys.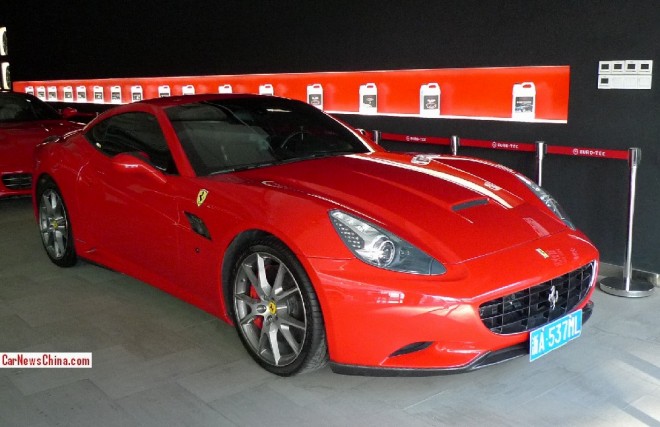 A Ferrari California with an extra low carbon fiber front lip, carbon fiber air vents under the Ferrari logo, tinted windows, and again 21 inch tires with 5-double-spoke matte gray alloys. The Ferrari California is somehow suddenly becoming very popular in China. Not sure why, as price or power didn't change that much.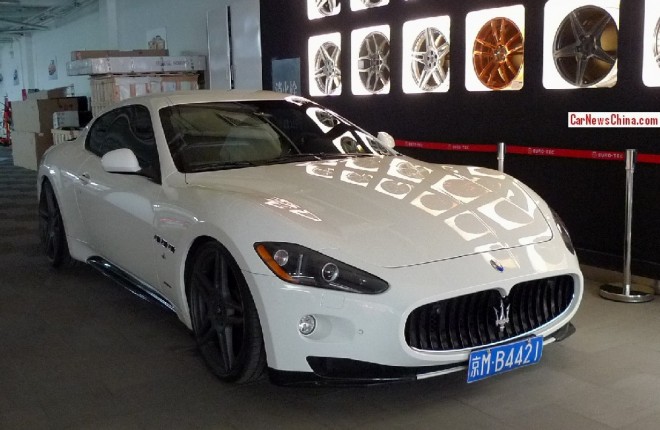 A very sweet Maserati GranTurismo, very pretty with lowered suspension, a black carbon fiber grille, a carbon fiber front lip, carbon fiber side skirts, and fantastico matte black 5-spoke alloys.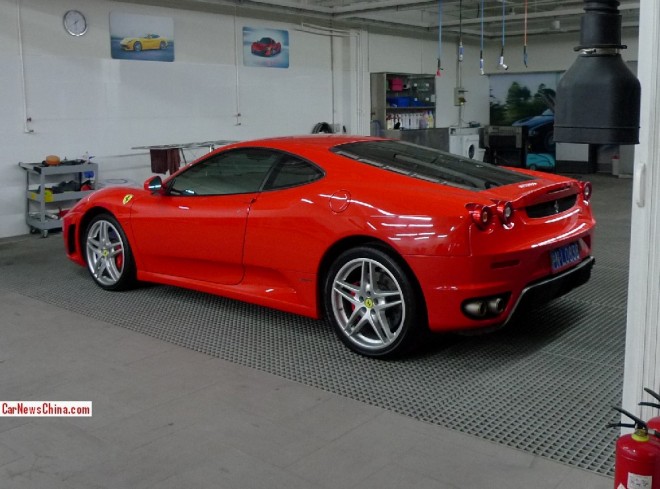 A very sleek Ferrari F430 with Novitec alloys, modified brakes, and tinted windows. The vehicle normally resides in Shanghai but the owner always ships it to Beijing for maintenance.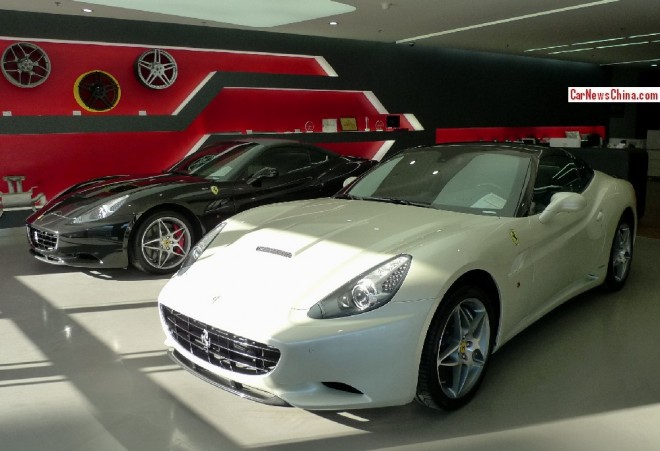 Two brand new Ferrari California's in the main showroom.
The Novitec shop in Beijing functions as a sales agent for  Novitec Germany. They are also agent for Tubi Style, an Italian manufacturer of high performance exhaust systems, but Novitec is the main business. The shop earns money in many different ways. First of all they sell parts to customers that already own a Ferrari or a Maserati. Secondly they buy second hand Ferrari's or Maserati's, sex them up with Novitec parts and sell them on. The 599 and the 458 we met last time (sold!) are examples of that strategy. The shops sells about 2-3 modified cars per month. Thirdly, they sell Ferrari's on consignment, like the California's on the photo. Ferrari doesn't have an official dealer in the Beijing Tuning Street but know business is big out there. The shops earns a percentage on each Ferrari it sells. Most of the larger tuning shops in the tuning street operate in similar ways.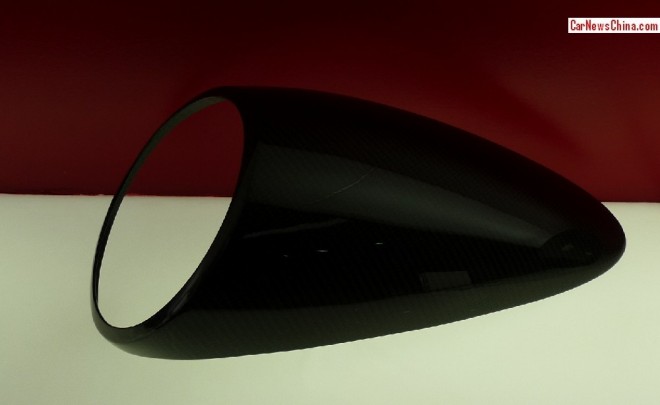 A carbon fiber rear light cover for the Ferrari 458.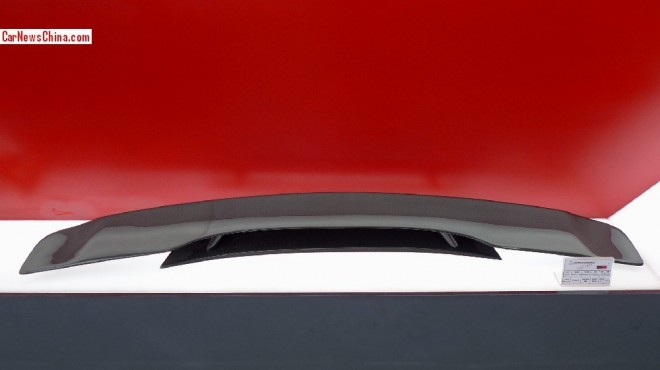 A carbon fiber rear spoiler for the Ferrari 458, priced at 28.298 yuan or $4677. Most customers buy a complete set of parts in one haul. The bills will be big in the Beijing Tuning Street…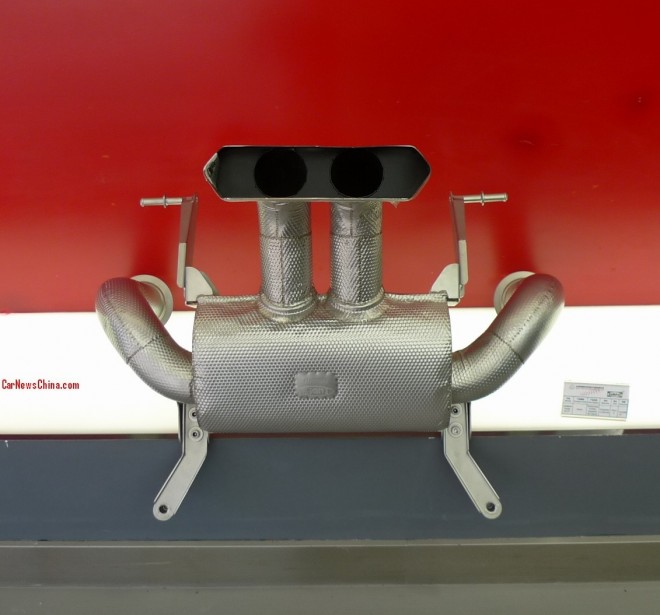 Tubi exhaust system for Maserati.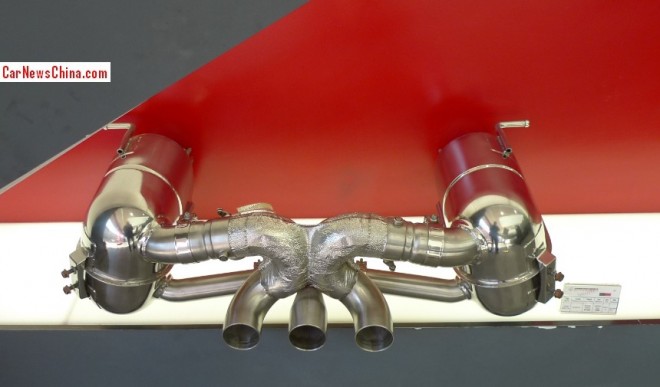 Novitec exhaust system for Ferrari 458.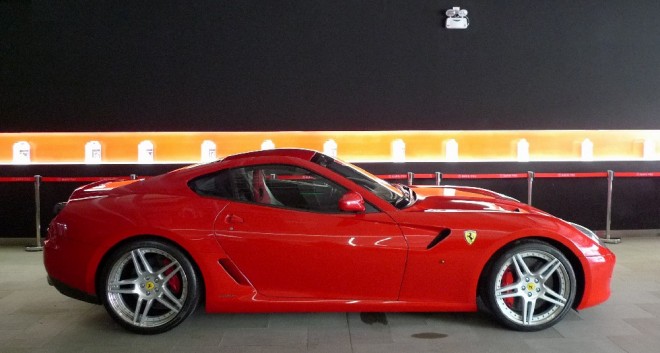 Retuning now to the 599 GTB because it is beautiful. Large tires make it look much faster. The Ferrari 599 was and is a very popular super car in China. Time thus, for our Famous China-Ferrari 599 Collection™: Alonso Edition, hit by a tree, with friends @ FFF, white & shiny red, with friends, azzurro blue, white & blue, red, yellow, a special-edition orange GTO, white, and another red.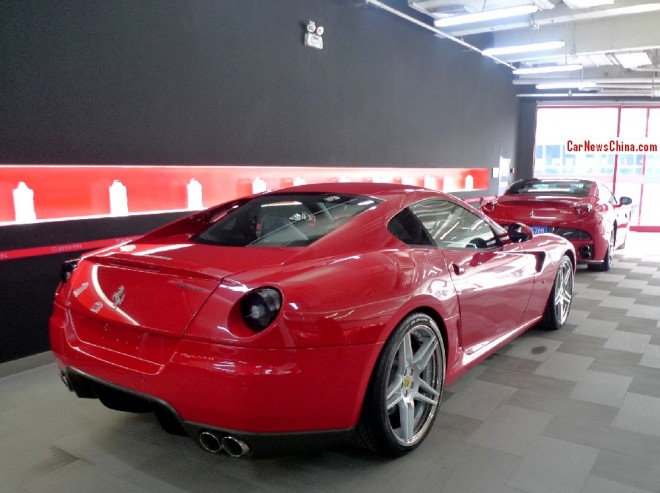 Note rear light covers.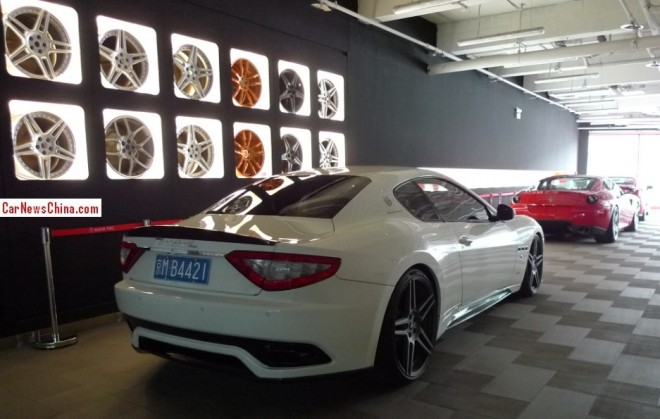 Great cars in a great shop, but it was time to move on to find even more metal elsewhere on the street…
---