A beautiful black W140 Mercedes-Benz S500, Spotted in China on the Beijing Asian Games Village car market in Beijing. The big Benz was in super perfect shape, as if it was new from the factory. The paint looked fresh, the chrome looked shiny, all parts were in place, original wheel covers, original badges, and no rust or rot in sight.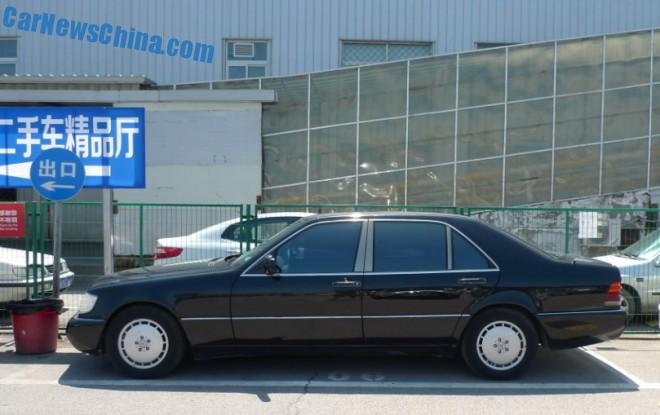 Darkened windows, dark gray B-pillar, black body; this is a mighty stealthy limousine.
The S500 is powered by a 5.0 liter V8 engine with an output of 335hp and 480nm. The W140 was manufactured from 1991 until 1998, it was also the first S-class that Mercedes-Benz officially sold in China. Most were sold to the government or to state-owned companies. Today many are in private hands but it is becoming very hard to keep them legally on the road. The latest environmental regulations all but ban the W140 from the big cities, so sadly some will be scrapped and others end up in the countryside.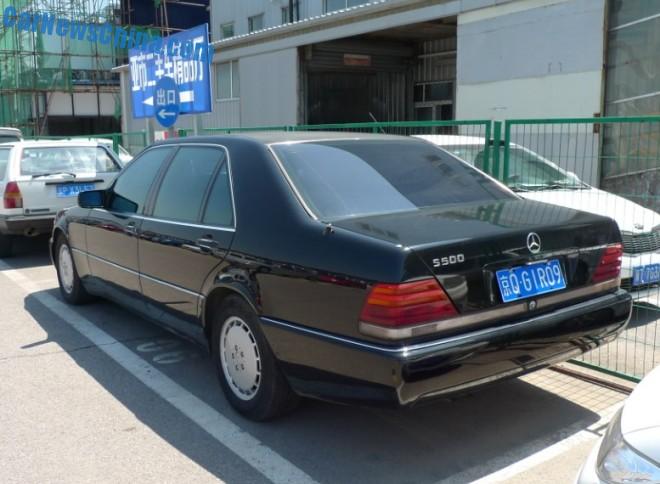 Time now for our Famous W140 Mercedes-Benz S600 China Collection™: truck market, S320, S600 on the market, perfect S600, the best S600, Pullman S6000, S500 with W210 E, motorcade, motorcade, S500, crash, body kit, S500 in white, S600, and another S600.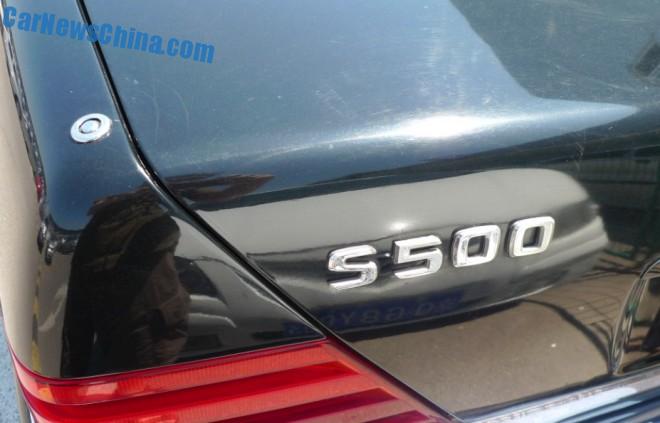 The S500.