A big black Mercedes-Benz W140 S600 S-Class, Spotted in China on a crappy truck market in the Dongba area in far-east Beijing. The market is mostly frequented by long-haul trucks looking for new tires or an oil change, and drivers can go next door for their other needs while their trucks are getting fixed. A W140 is a rare sight in such an area. Maybe it's the pimp's.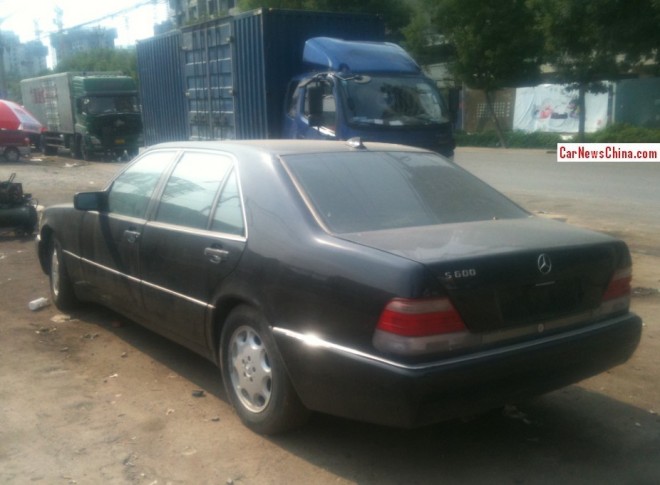 The vehicle looked perfect and completely original, original wheel covers, all badges on car, chrome still shiny, no missing parts, and not a single spat of rust! The paint was starting to fade a little bit, but a good clean-up will solve most of that. The W140 S-Class was manufactured from 1991 until 1998. The S600 was powered by a massive 6.0 liter 'M120′ V12 with an output of 402hp and 580nm, good for a 240 km/h top speed.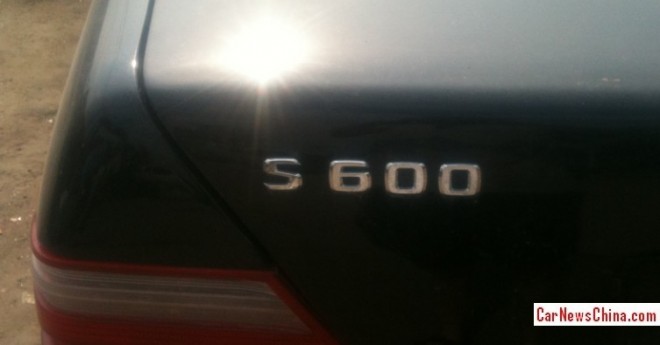 The W140 was the first S-class that Mercedes-Benz officially sold in China. Sales were mostly to the government, big state owned companies, and to expensive hotels, which were usually state-owned as well.
Happily, there are lots of these large limousines still alive in China, here is our Famous China-Mercedes-Benz W140 Collection™: perfect S320, black S600, AMG, black S500, green S280, S600 in black, Pullman S6000, S500 with W210 E, motorcade, motorcade, S500, crash, body kit, S500 in white, S600, and another S600.