A very clean W140 Mercedes-Benz S320 S-Class limousine, Spotted in China near Andingmen Qiao in central Beijing. The great S looked splendid in the sweet smelling spring sun, a monument of a car in a monumental area of town.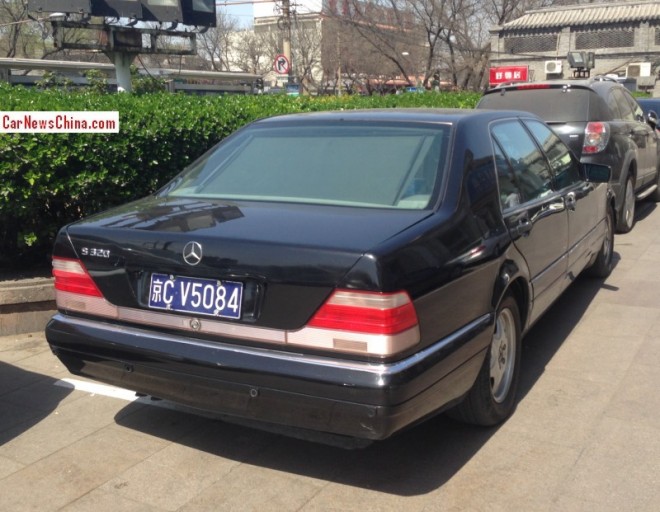 The vehicle looked perfect and completely original, no missing parts and not a single spat of rust! The W140 S-Class was manufactured from 1991 until 1998. The S320 was powered by a 3.2 liter six-in-line with 228hp and 315nm, good for a 235km/h top speed and a 0-100 in 11 seconds flat. Impressive numbers even today.
Happily, there are quite a large number of these large limousines left alive in China, here is our Famous China-Mercedes-Benz W140 Collection™: AMG, black S500, green S280, S600 in black, Pullman S6000, S500 with W210 E, motorcade, motorcade, S500, crash, body kit, S500 in white, S600, and another S600.
---