The very first Spy Shots of the the new Citroen C6 testing in China, seen on the open road less than a week after pre-production started. The new Citroen C6 is code named X81. It will debut in semi concept form on the Beijing Auto Show in April and in production form sometime around September, with a launch on the Chinese car market scheduled for late Q4.
The vehicle on the photos is clearly longer and wider than the Citroen C5/Peugeot 508, with a much longer rear door.
The new Citroen C6 will be based on the PSA EMP2 platform. It will be made in China by the Dongfeng-PSA joint venture. Power will come from 1.8 and 2.0 turbocharged engines, and a hybrid might be added to the lineup too.
The C6 will be the first China-made Citroen equipped with the famous hydraulic active suspension. It was apparently Dongfeng that insisted on using this advanced but vulnerable system, likely so they can use it in their own cars in the future. And the Chinese side decides because Dongfeng Auto is one of the largest shareholders in PSA.
Design will be inspired by the 2010 Citroen Metropolis concept car that debuted in Shanghai on the Expo 2010.
The new C6 will also have a sister at the Citroen DS brand, most likely to be called DS9. The DS9 was previewed by the 2012 DS Numero 9 concept, which debuted on the 2012 Beijing Auto Show. The concept was 'powered' by a 295hp hybrid powertrain. The DS9 will be launched in the first quarter of 2017, manufactured by Changan-PSA, the joint venture that makes all the DS-branded cars in China.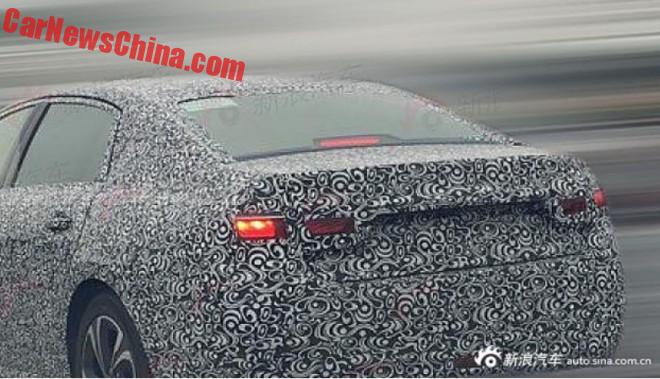 The Citroen C6 will compete with cars such as the Ford Taurus, the Buick LaCrosse, and the Toyota Crown. This segment is relatively unknown in Europe but very popular in China. Price wise the vehicles are positioned just below the 3-Series, A4, and C-Class, but they are usually bigger and more luxurious.
Price of the new C6 will range from around 250.000 to 320.000 yuan ($38.000 – 53.000). For comparison, the China-made Citroen C5 starts at 180.000 and ends at 240.000, and the China-made C-Class L starts at 314.000 and ends at 590.000 yuan.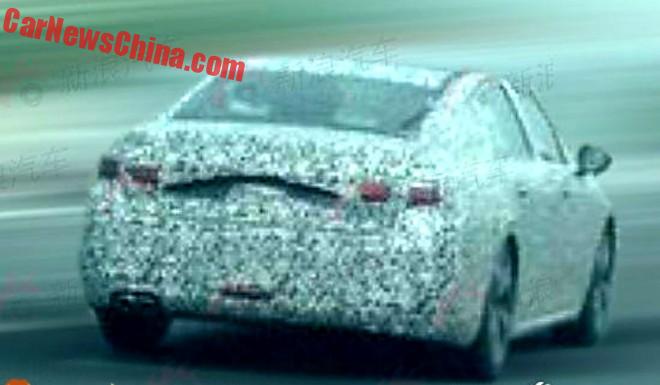 Twin-pipe on the left. Some fuzzy lines between the light, maybe? Well, it sure needs some weirdness to earn the (in)famous C6 name.