A hip little Zotye Zhima E30 EV, Spotted in China near my house in Suzhou. The Zhima E30, formerly known, as the Zotye E01 is an electric vehicle that debuted back in 2015 at the Shanghai Auto Show.
The E30 is powered by an electric motor with an output of around 40hp and 150nm driving the front wheels. According to Zotye it has a range of 150 kilometers and a top speed of 80 kilometers per hour. My guess would be not at the same time.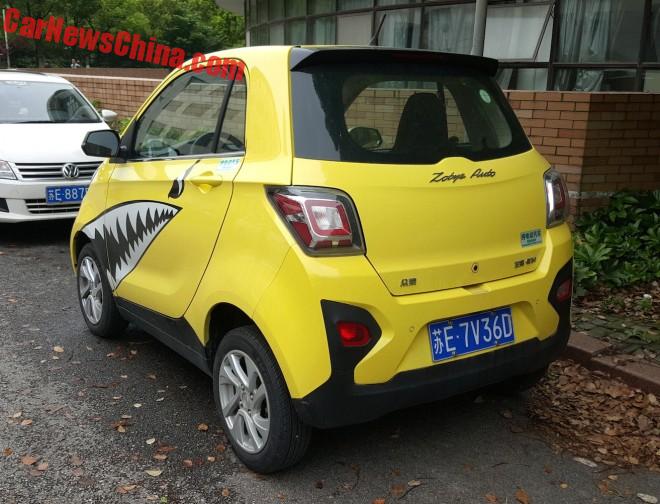 From a previous article: "The 80km/h is an important number, as it is one of the qualifiers for an official government designation as a 'real' electric car, as in contrary to an LSEV mini car. Buyers of a 'real' EV can apply for green-car subsidies, buyers of LSEV's can't. The Zhima E30 seems very much an LSEV, so Zotye's claims are questionable at best."
The battery is a 16kWh unit. The list price for the little Zotye is around RMB180,000; subsidies would bring that down closer to, if not below RMB100,000. I managed to find someone online who claimed to have spent just RMB56,000 to get his. Domestically made electric cars also get a free license plate in numerous cities around China.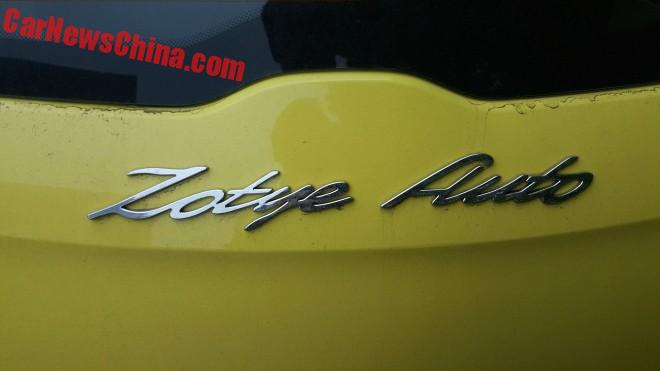 A beautiful badge, written in a more traditional style.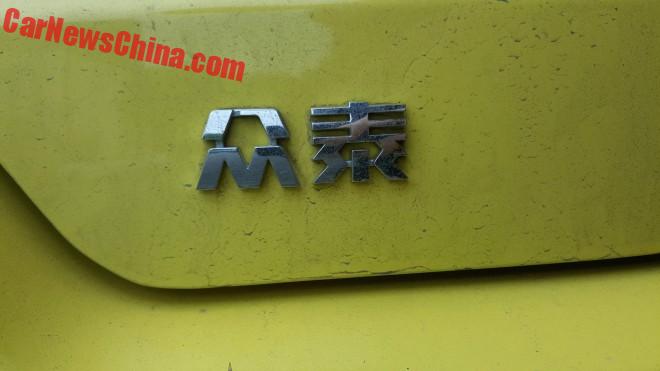 Chinese characters for Zotye "众泰" (Zhong Tai).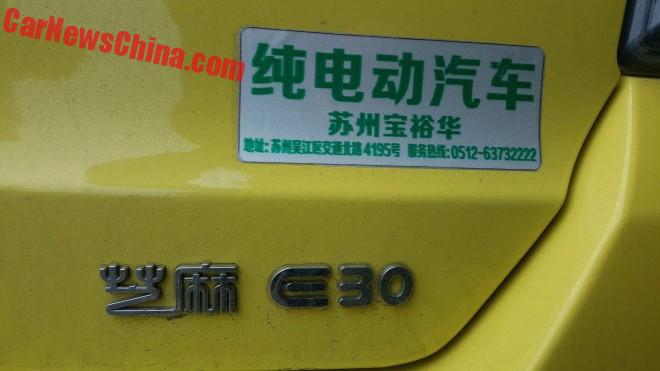 "芝麻" (Zhi Ma) E30, the name of the car. Sticker is from an electric car dealer in Suzhou. One day I may go check it out.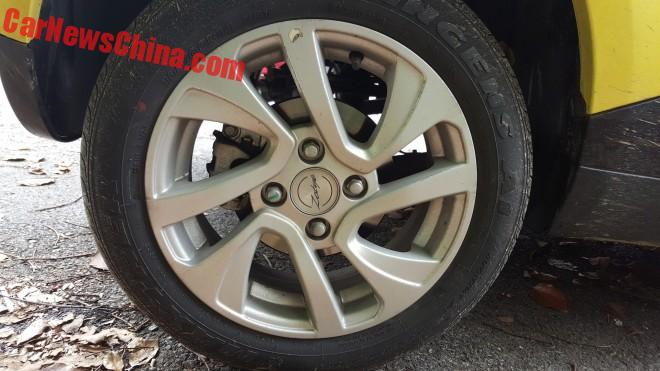 The wheels on this particular car were nothing too fancy but suited the car really well. Zotye written on the center, very nice. It even has rear disc brakes!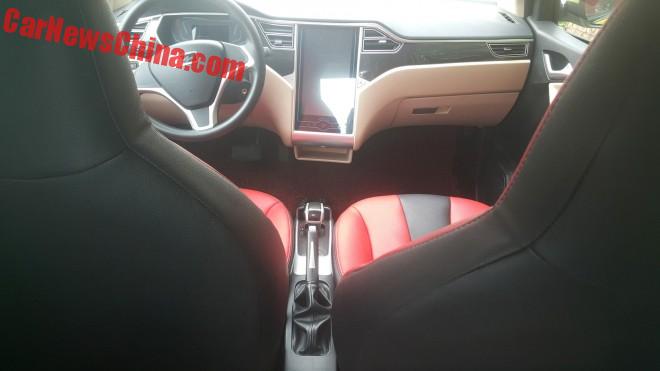 Now for the interior, in case you didn't know, it is a 100% copy of the Tesla Model S, complete with big, vertical screen. The two biggest differences are the gear lever, which is located on the center console and the mechanical handbrake. It appears that the gear lever and the panel surrounding it are finished with a carbon fiber effect. I like it.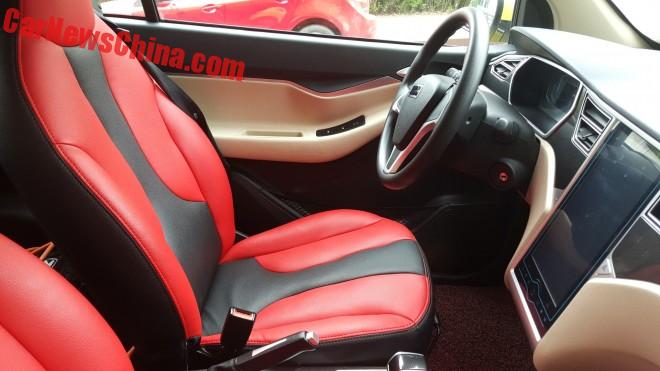 Red seats! Overall the interior is a very funky piece of design, more or less copying the Tesla seems to really work for this car as it gives a sense of high tech yet simple and functional design. Only real letdown is the ignition switch, surely we could go key-less with this baby, right? Even my electric bike has key-less start, I just press a button on the key fob and it turns on!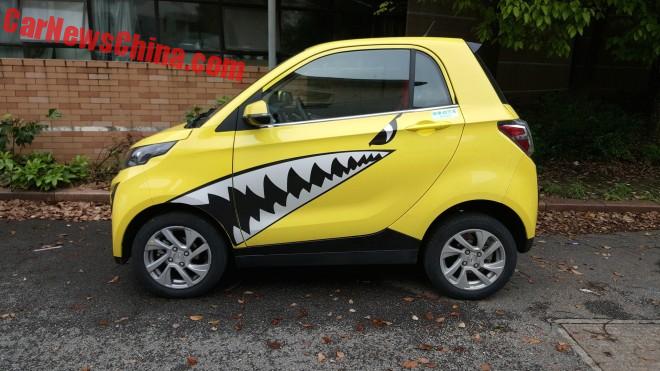 However, this particular E30 had a truly brilliant sticker on each side, makes it look like a shark! Reminds me of the sorts of designs that appears on old warplanes and goes terrifically with the bright yellow paint job. Overall, this is a fantastic looking little car!