A beautiful Mercedes-Benz 560SEL, Spotted in China on the parking lot of a used-car market in the far north of Beijing. The poor old Benz was in bad shape and clearly abandoned. But it can be saved with a lot of love, parts, and cash. The wine red paint was relatively fresh under the thick protective layer of dust.
The 560 SEL is the absolute top spec W126 S-Class. The L stands for 'lang' meaning 'long'. And long it was, stretched by 14 centimeter for a massive length of 5.160 meter. Power comes 5.6 liter V8 with an output of 268hp and 421nm, good for an impressive 250 kilometer per hour top speed.
The W126 was made from 1979 until 1992 but it was never officially sold to China. Some cars however were bought by the Chinese government or state-owned companies, and others arrived via diplomatic or other misty channels.
We got us a small China-W126 Collection: 560sSEL, 260SE, black 560 US, black 560 SEL, abandoned, chery red, US-spec 560 SEL, sporty 560 SEL, S280, really stretched, 500 SEL, 300SE, and another abandoned.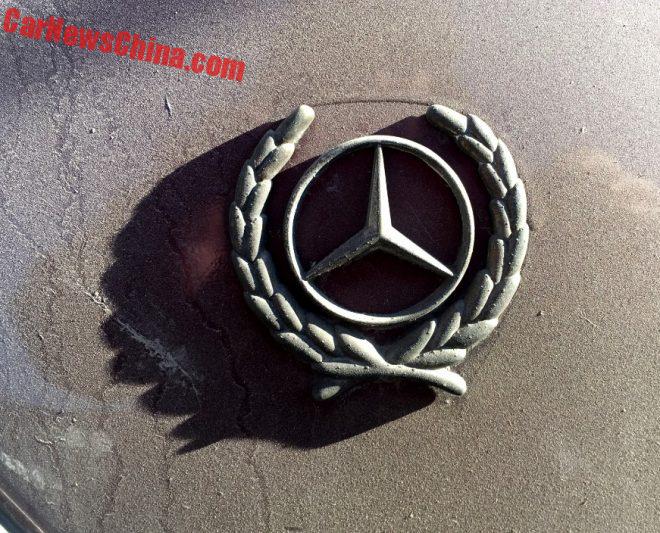 A nice after-market Mercedes-Benz badge on the D-pillar.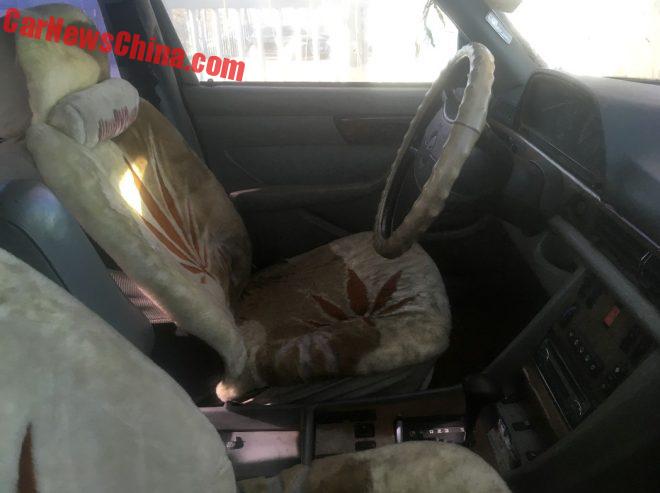 I really feel like smoking a lot of weed. Check those seat covers! The rest of the interior is a bit of a mess too. Many panels are loose, the steering wheel cover is ugly, and the radio is a cheap Chinese replacement for the original radio-cassette player.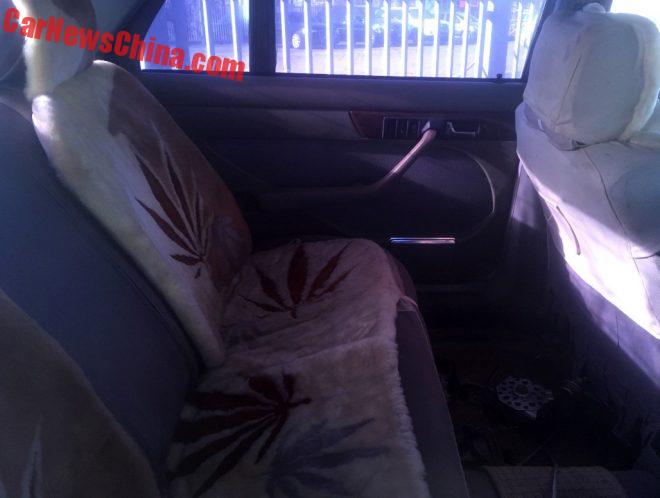 I want to get stoned now. The rear bench seemed to be in much better shape than the front seats.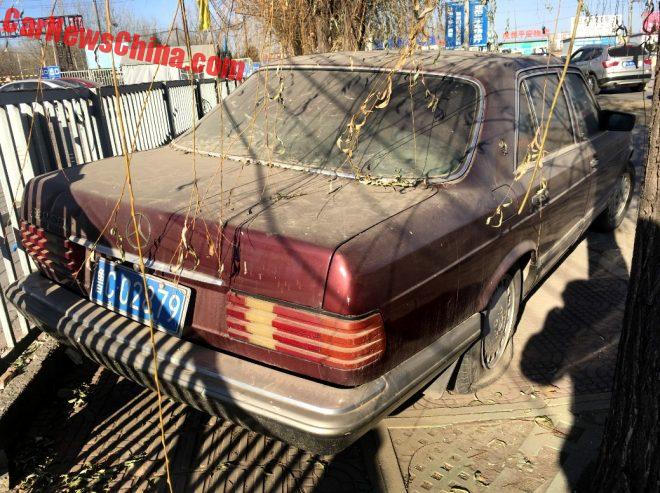 License plate is from Shandong Province. Wheel covers are original and the tires deflated. But look at the body, it is really not in a bad shape. This great masterpiece of German engineering has to be saved! I love the W126…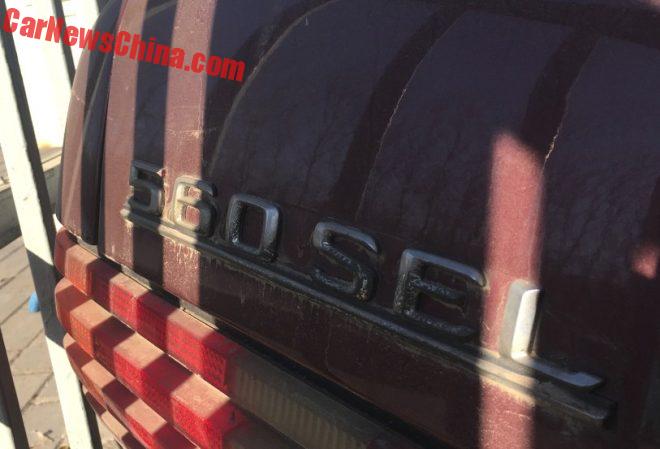 The badge itself ax example of the craftsmanship that went into making the 560SEL. The letters are made of metal and perfectly spaced. I stayed with this great car for some fifteen minutes and found it hard to say goodbye. When I was finally ready I just ran. I eventually ended up in a small street to the north of the market. There were some small shops re-spraying Kia's and the like, not very interesting, so I walked on and on and then suddenly my heart stopped beating…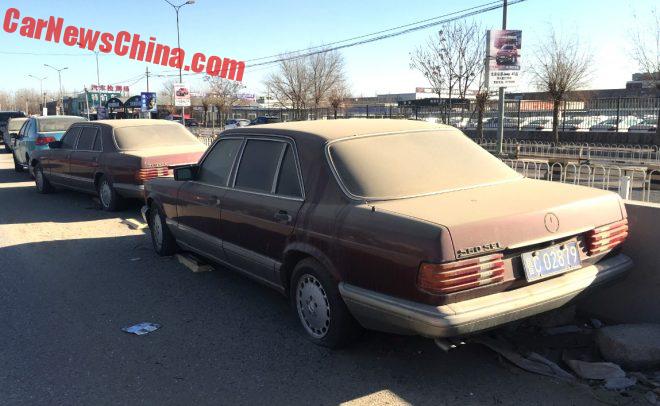 …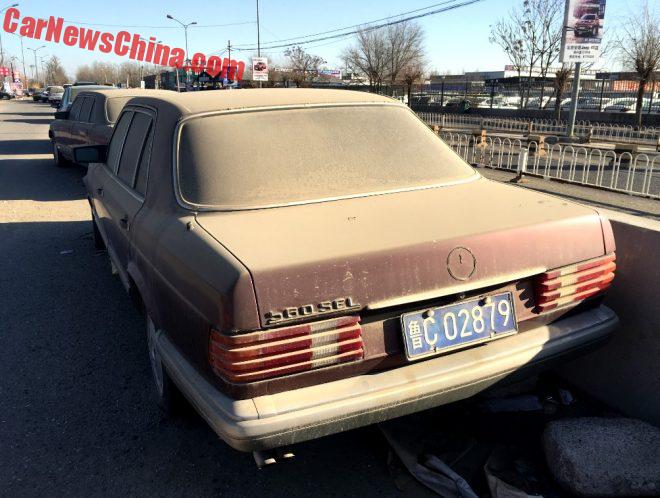 Two more Mercedes-Benz 560SEL! In wine red again, with Shandong plates again. I asked around but nobody knew a thing, they said the cars had been there for at least two years. They were in similar shape as the first car I saw, and they too can be saved.
I think they once belonged to a Shandong company or hotel, which sold them on to a Beijing trader based at the market. Then something went wrong and the cars were abandoned. Maybe our trader went bankrupt, or perhaps he didn't manage to register the cars in Beijing, or maybe he simply forgot about it.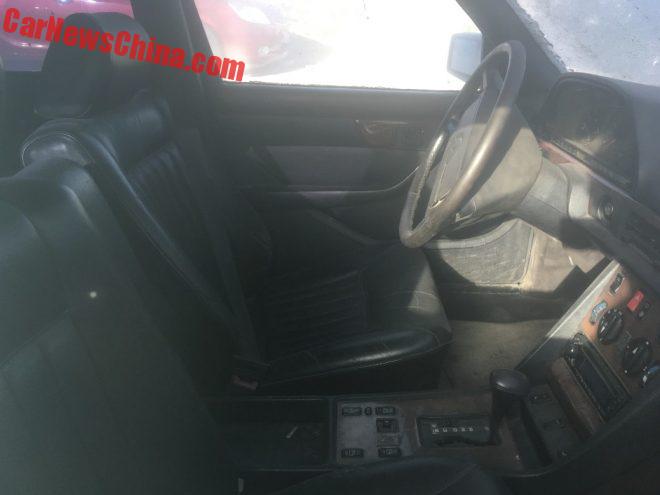 No weed here, just the original black leather seats, and they are looking good. Wood panels are much better here, but the radio is again of the Chinesse-crap kind.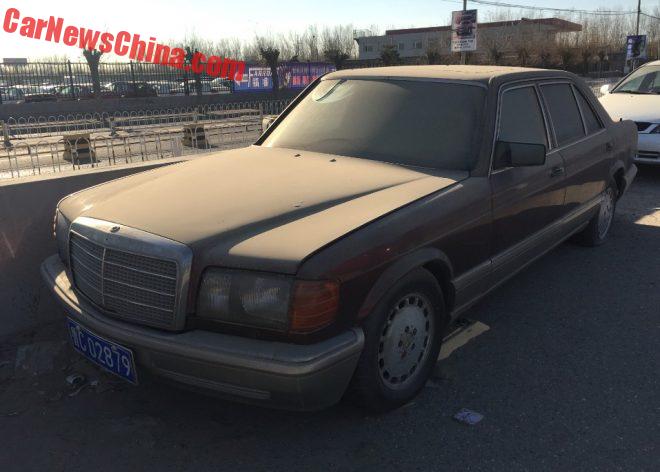 Starts on grilles were all gone.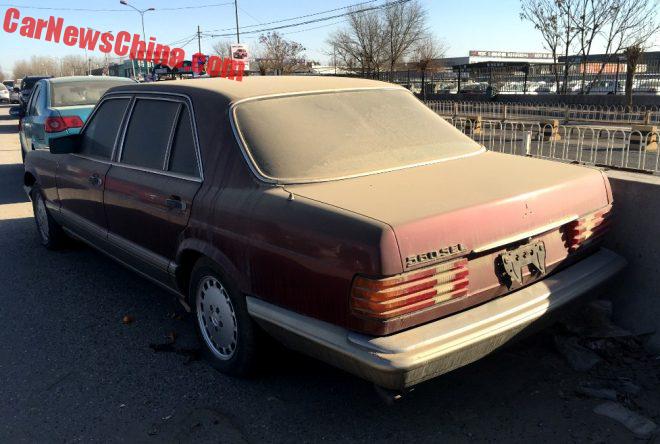 The third car. And what brilliant design the W126. Simplicity if glorious. Simplicity stays glorious. Not a line too much, no useless creases, just straight lines, hard steel, and a lot of chrome. Timeless.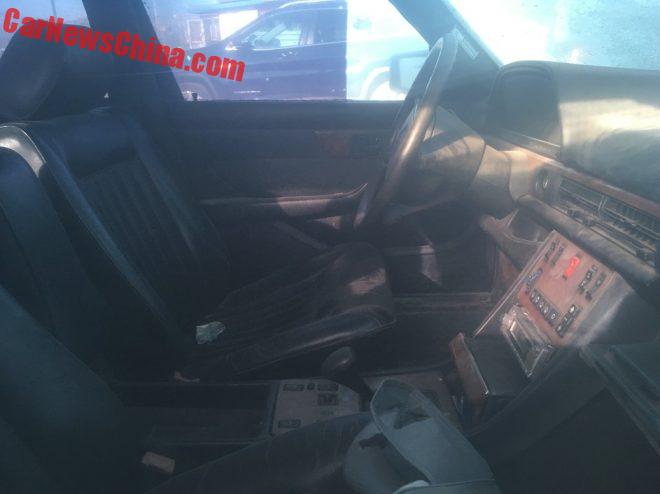 The interior of the third car was sadly in a bad shape, especially the center tunnel and stack, but the seats were all right.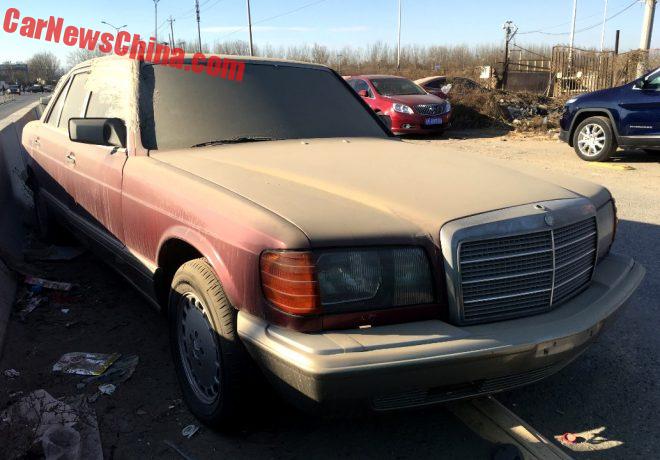 The third car was the only one without any license plates.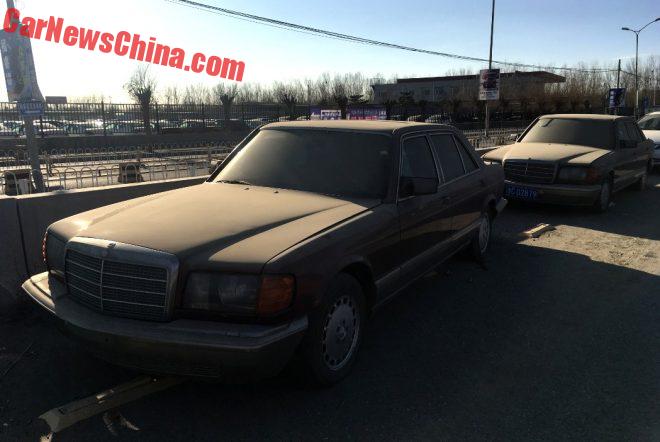 See them standing there sadly on that murky street! Who saves these great machines?! They need to be back on road, making miles on the endless roads of the endless capital.