In China, the central government has to approve every new car before an automaker can launch it on the market. The approved vehicles are added to a list, and the government publishes that list every month. The list includes images and basic specs. We have selected some exciting new energy vehicles from this list.
AITO M7 With Two Electric Motors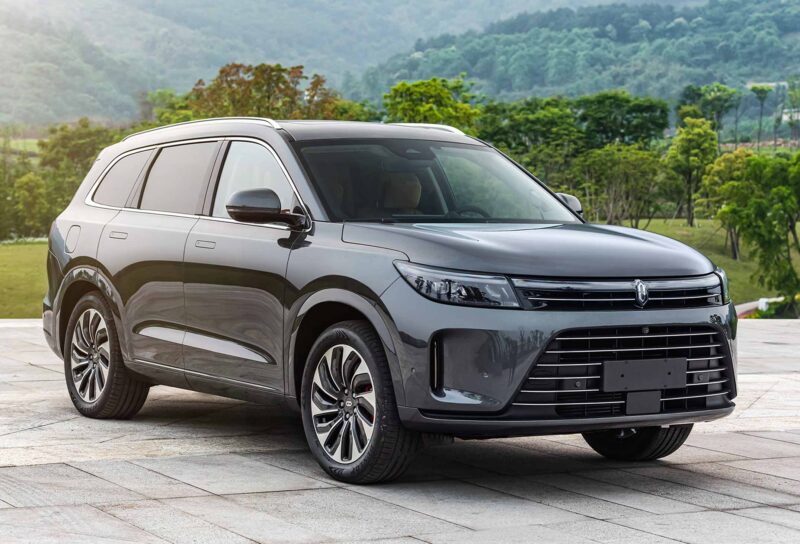 The AITO M7 is a full-size Chinese EREV (range-extender) SUV. As for AITO, it is a joint project between Seres and Huawei. In this joint brand, Huawei supplies the "brain" of the vehicles, while Seres takes care of manufacturing. Back to the M7, its dimensions are 5020/1945/1775 mm with a wheelbase of 2820 mm. It has got three rows for six people.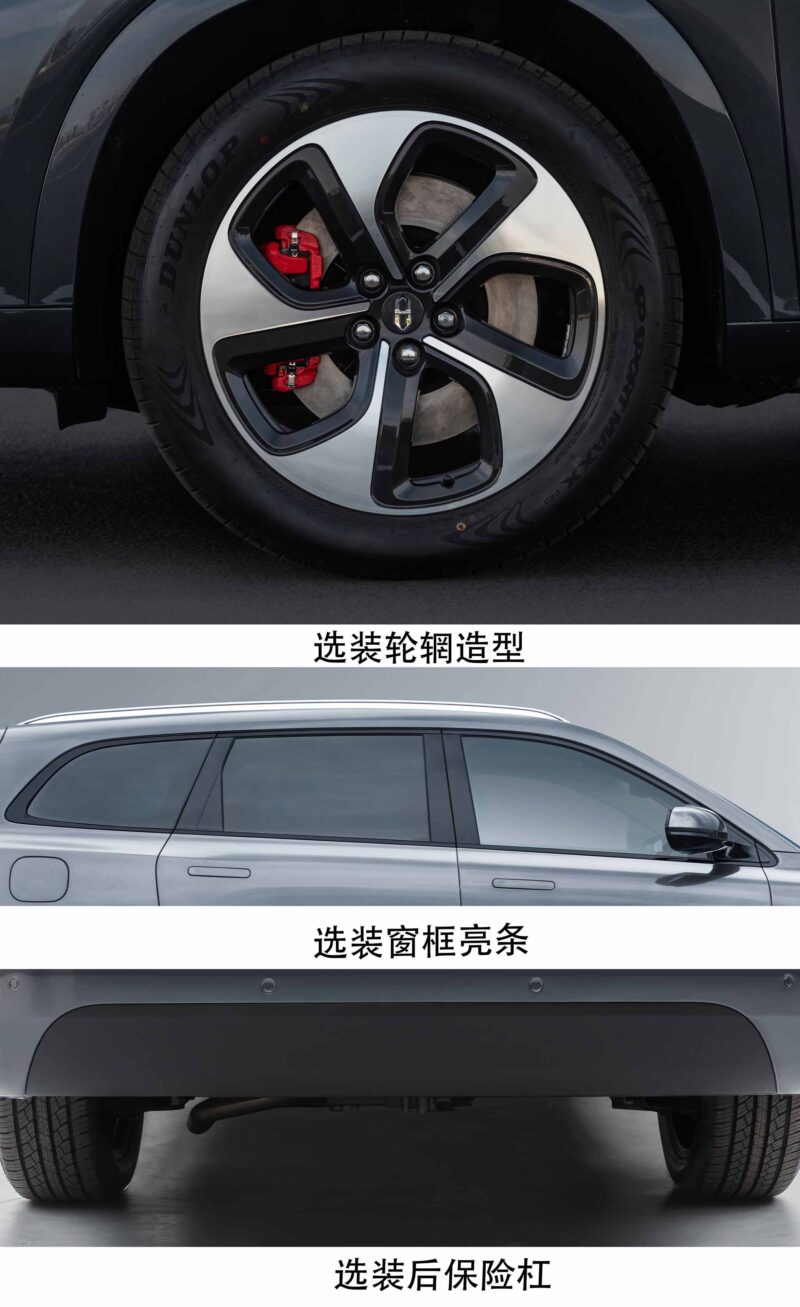 As for the power output, the M7 has got H15RT 1.5-liter four-cylinder turbocharged petrol engine with an output of 92 kW (125 hp). The ICE only powers the battery as the M7 is a range-extender. As it goes from the announcement, two electric motors of 130 kW (177 hp) and 200 kW (272 hp) (200 kW) handle the movement of a large crossover. Their combined peak power reaches 330 kW (449 hp). The M7 got a ternary (NMC) 40-kWh battery on board, made by CATL. The AWD AITO M7's fuel consumption is 1.09 L/100km.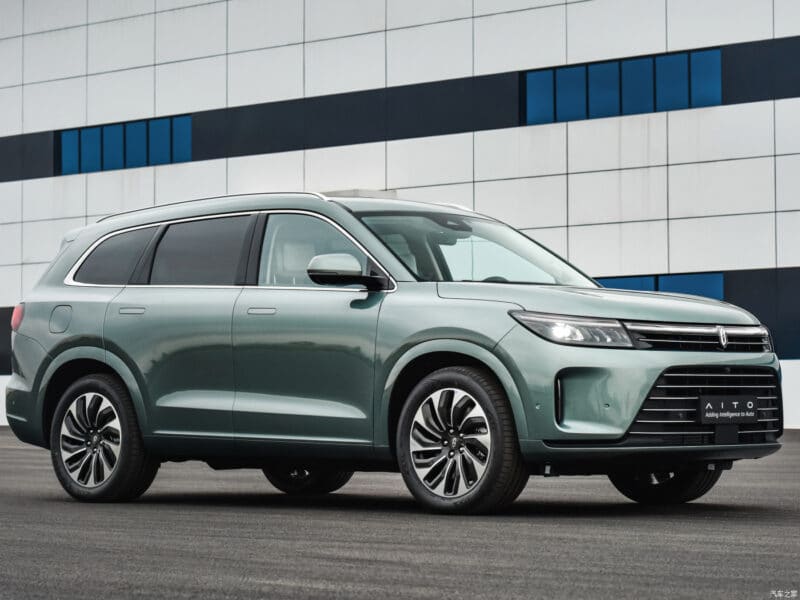 Worth mentioning that the AITO M7 also has a version with a single electric motor of 200 kW (272 hp). It consumes slightly less fuel: 1.05 L/100km and has the same battery. AITO has already shared the M7's official shots as well. Speaking about competitors, the AITO M7 is aimed at the Li Auto One.
Geometry E With Swappable Batteries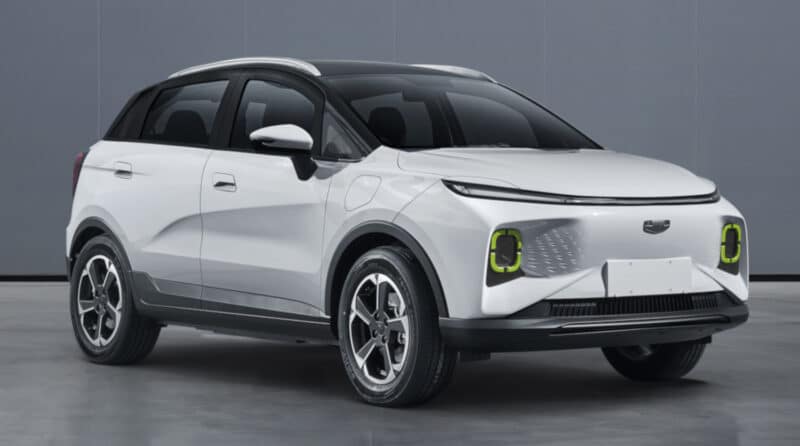 We have been speaking much about the Geometry E these couple of months. It is a small fully electric vehicle, based on an old petrol-powered Geely Vision X3. Geometry is the electric vehicle subsidiary of Geely and aims to attract a younger, mass-market audience.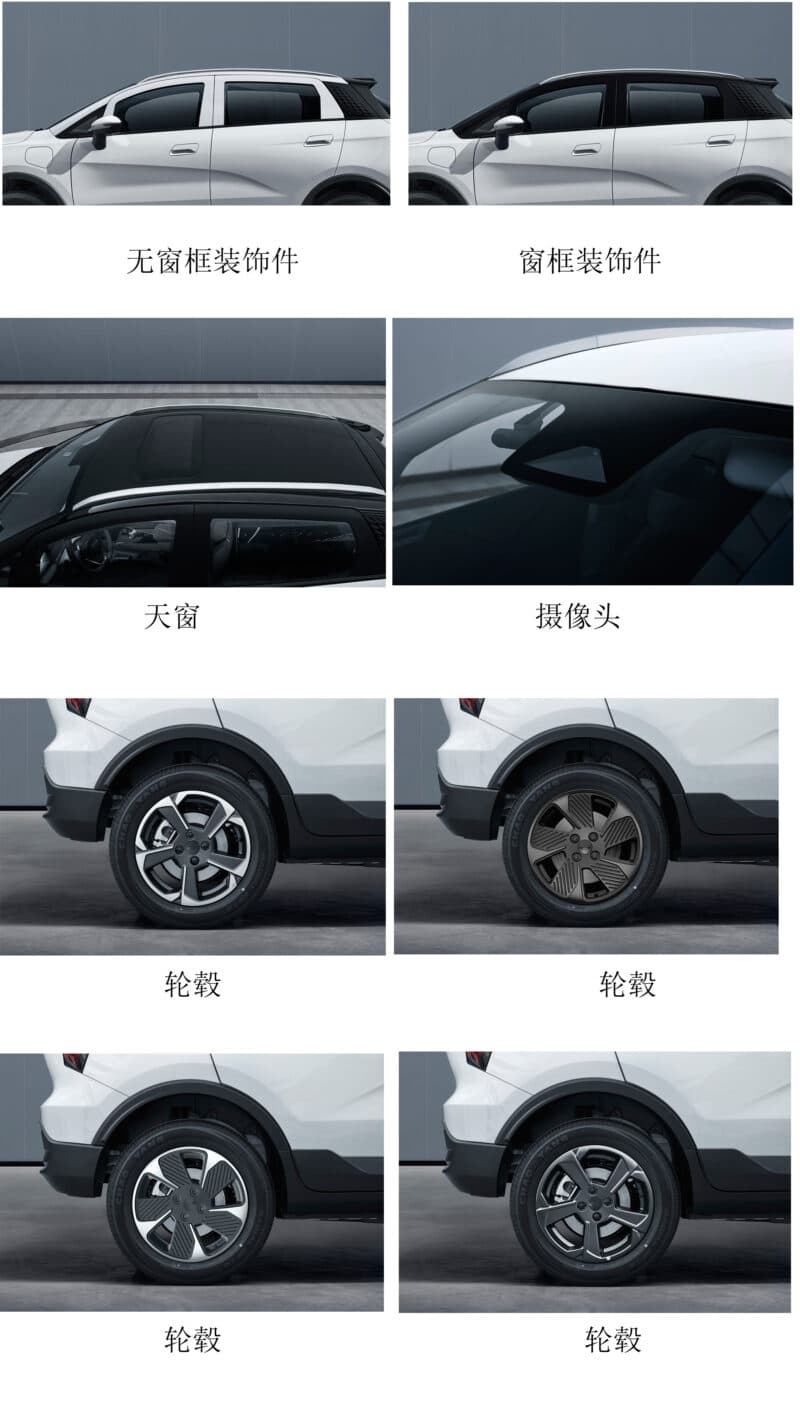 We will remind you of some basic information about the E. Its dimensions are 4006/1765/1550 mm with a wheelbase of 2485 mm. It has one electric motor for 60 kW (82 hp) and its top speed is limited to 102 km/h. Previously, MIIT announcements mentioned a higher top speed of 121 km/h.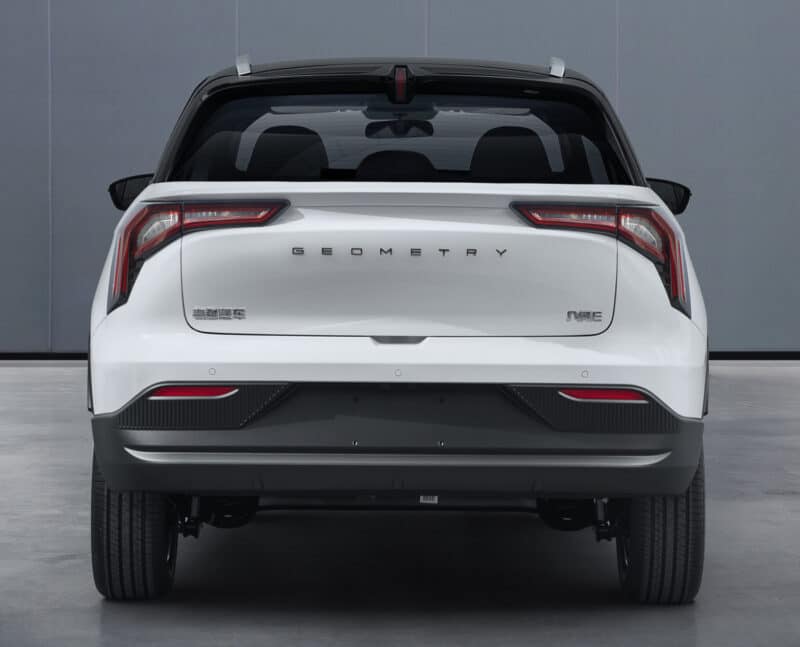 And the main feature of the Geometry E is going to be swappable battery technology. The E has got an LFP battery mage by CATL on board. The quirky thing is that CATL, which provides battery to the Geometry E, has its battery swap project with FAW Group (EVOGO). And Geely is their rival, with their battery swap infrastructure emerging. Moreover, Geely plans to launch 5,000 stations by 2025. We will keep an eye on Geometry E.
The Mini Countryman EV? No, It Is Minan ET1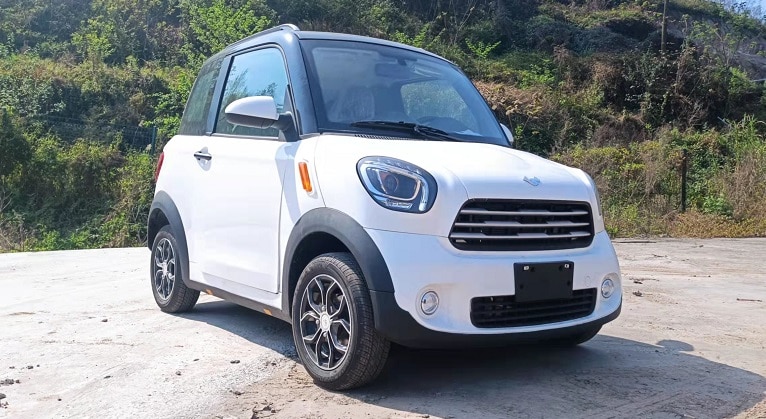 This car is impressive in its cheapness and plagiarism. The Minan ET1 copies the Mini Countryman's design. But it has only two doors, and it is tiny. But first, let's speak Minan (敏安) brand. According to Tianiancha, it was established in 2015 as a subsidiary of Minth Group that is involved "into one of the top 100 global auto parts manufacturers", according to their own website. Minan mainly produces various vehicle parts.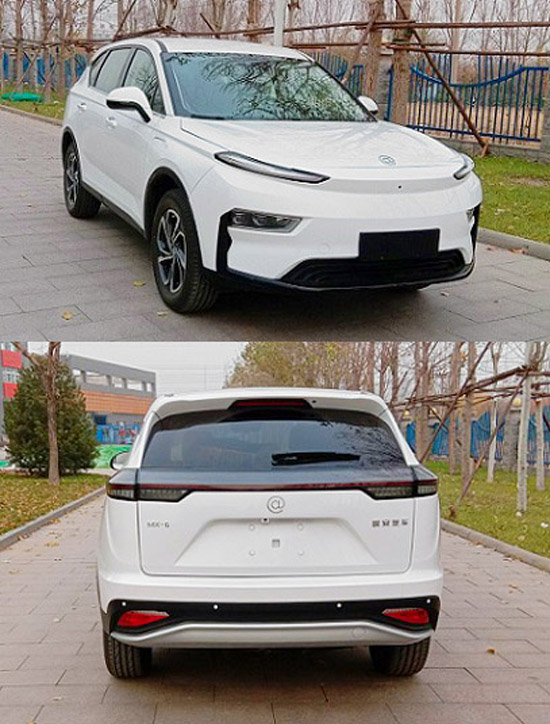 In 2019, Minan tried to launch its first vehicle, branded Minth MX-6. But they haven't managed to raise enough money to launch the production. And now they want to start over with a smaller car.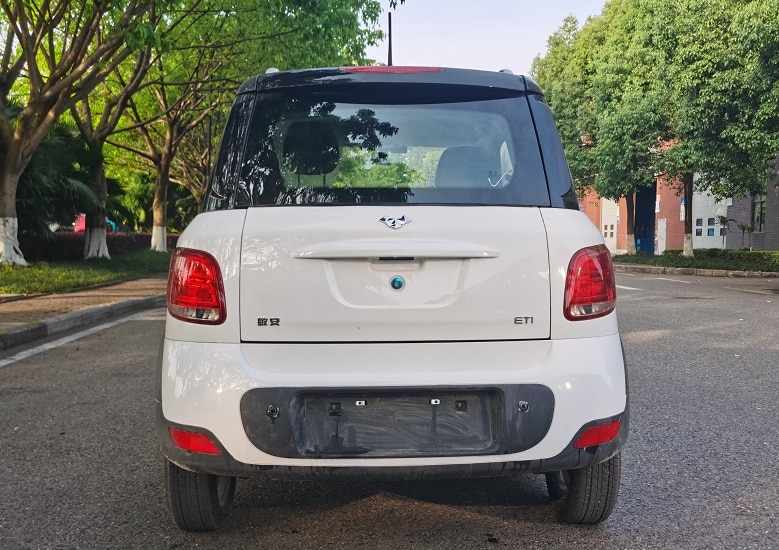 The Minan ET1 is small, with 2833/1555/1590 mm dimensions and a wheelbase of 1815 mm. It is 84 mm shorter, 62 mm wider, and 31 mm lower than the Wuling Hongguang Mini EV. And the wheelbase of the ET1 is 125 mm shorter. It has two doors, four seats, and a curb weight of 725 kilos. The Minan ET1 is powered by a single electric motor of 20 kW (27 hp). And, if you wonder, its top speed is limited to 100 km/h. The ET1 got an LFP battery on board. Shanghai Electric makes it. We visited their website, and the biggest battery they offer is 10.75 kWh. So even if the ET1 gets the best battery, it won't run far away.
So, this car has stolen the Mini Countryman design. And now the main question is, will Mini take some possible legal actions? Once again, it is a real chance of Minan's fall. But they at least gave us some fun.
Chery Wujie Pro Is Cooler Than eQ1 (Ant)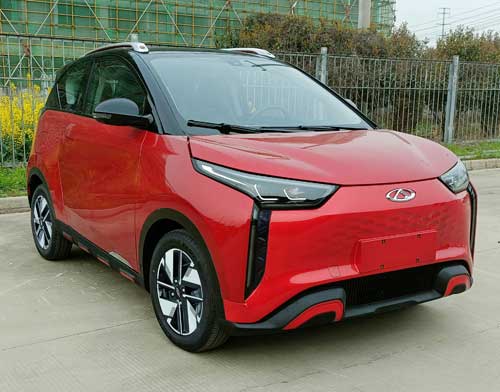 The Chery Wujie Pro was recently presented by Chery as a part of the QQ brand or line. They even shared some official pictures of this car. Its design is based on the Ant Z concept car, presented back in 2021. And now the Wujie Pro has finally appeared in MIIT announcements. It is based on the Chery eQ1 (Ant), but the Wujie Pro is bigger and more powerful.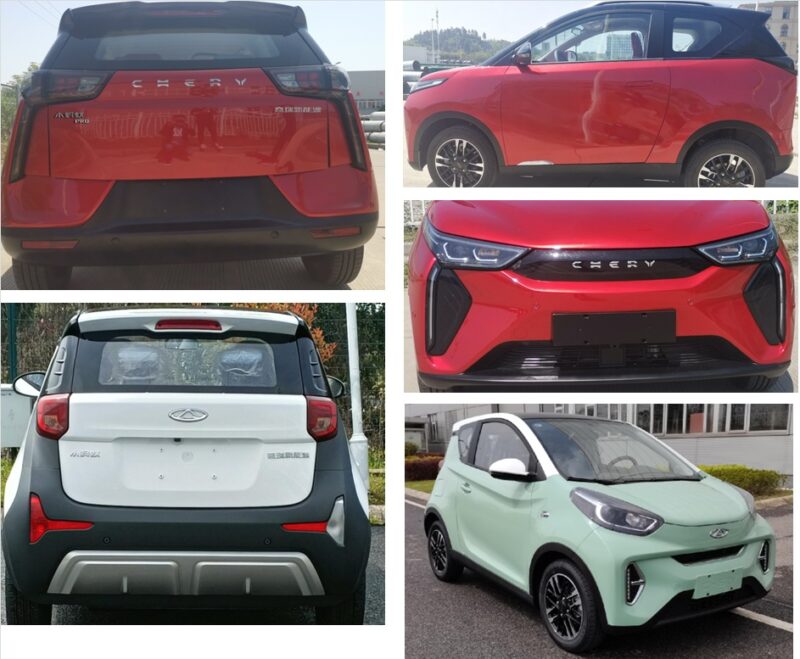 Its dimensions are 3402/1680/1590 mm with a wheelbase of 2160 mm. The Wujie Pro is 202 mm longer, 10 mm wider, and 40 mm higher than the eQ1. As for the wheelbase, it's only 10 mm longer. The Wujie Pro got an electric motor of 70 kW (95 hp), while the top trim level of the eQ1 has only 55 kW (75 hp). As for the battery, it is ternary (NMC) made by RiseSun MGL. This company makes batteries not only for Chery but also for GAC, BAIC, Maxus, SGWM, etc.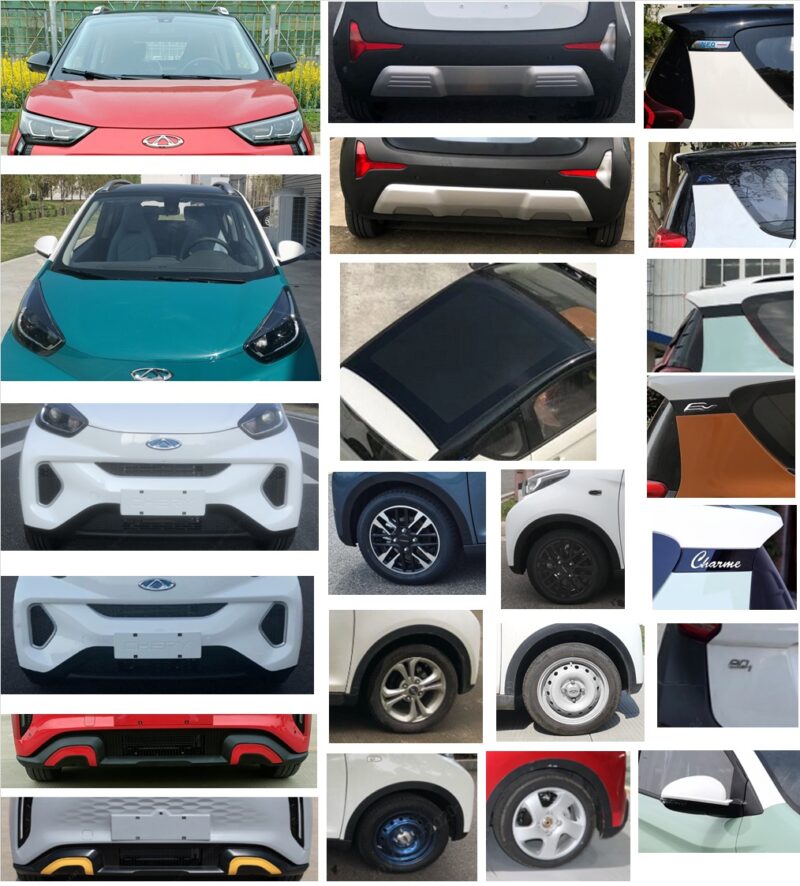 So the Chery Wujie Pro is going to be a pricier car than the eQ1, which has a price range of 73,900-94,000 RMB (10,885-13,845 USD).
The most interesting NEVs in the MIIT catalog
Source: MIIT, Minth, Minan, Shanghai Electric, Tianyancha, RiseSun MGL