The very best spy shots so far of the 2014 BMW M3 sedan, seen testing in China in psychedelic camouflage and stealthy matte black paint, looking very fast already. The test car is further sped up by matching matte black alloys. See further below for the very first photos of the interior of the new BMW M3.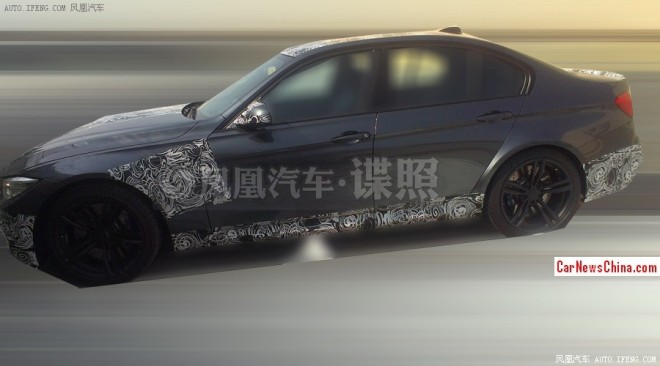 The 2014 BMW M3 will be powered by the same engine as the two-door BMW M4; a twin-turbo 3.0 liter six-in-line with 430hp and 500nm. Curb weight is just under 1500kg which will make this M3 an explosive supercar, capable of delivering 0-100km/h in the low 4-second bracket.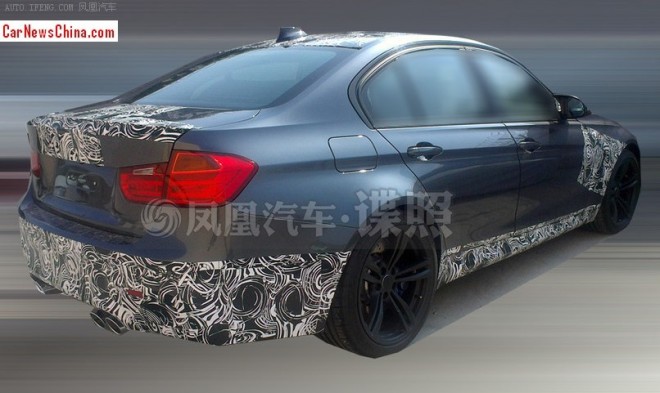 China has become one of the largest markets worldwide for the BMW M-line. Chinese car buyers buy all M they can get, with the M3, M5 and X6M being the most popular variants. BMW could easily sell out any M7, if they wanted. Price of the outgoing M3 starts at 1.06 million yuan in China, or 173.000 USD. Lot of cash, but they sell like hot rice. Here is our Famous China-BMW M3 Collection™: double wing, licensed E93 Convertible (522M3), E46, matte dark blue, shiny green, with hot redhead, with friends at the karaoke bar, Bling, license (M3246), body kit,  license (908M3), mint green, baby blue, E46 Convertible, Bling Convertible, shiny blue, matte black, and completely mad.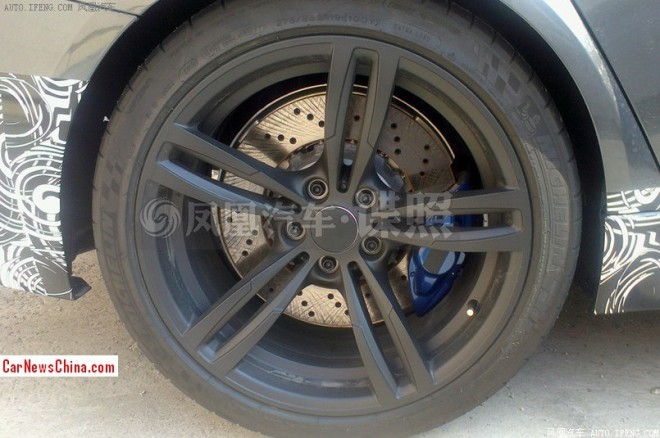 Racy brakes to keep all these horses safely in check.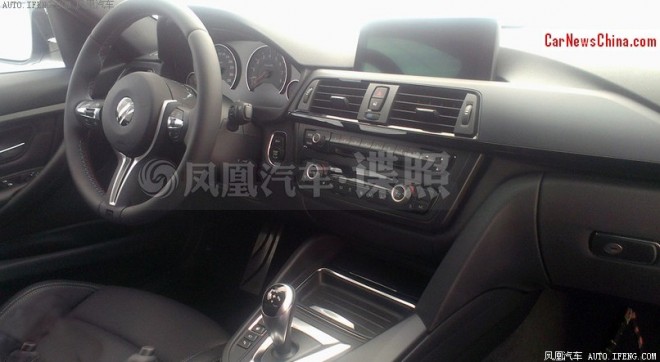 Now to the interior which, at least on this test car, is as BMW-black as they come. And gray. Giant screen pops out of the dash. Most exciting thing is the chromed gear lever for the seven-speed DCY.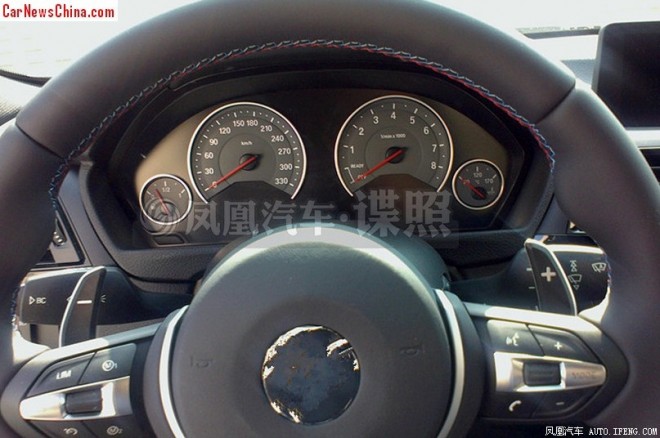 Revs to 9000 rpm.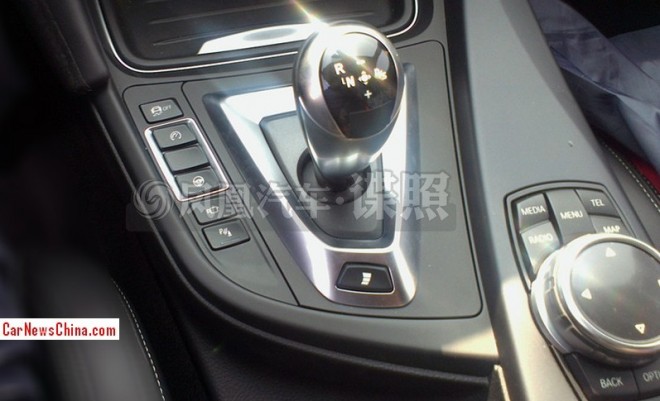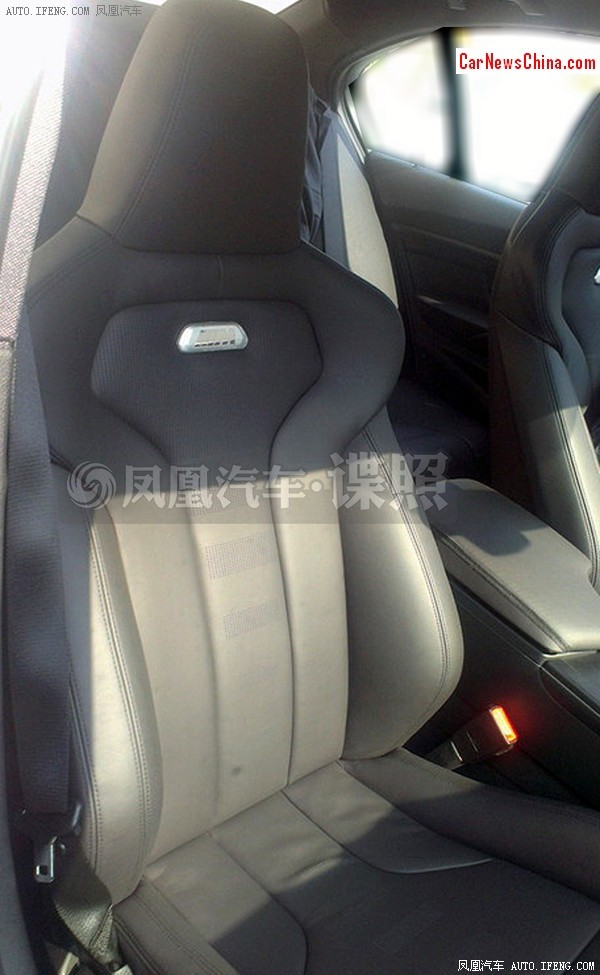 Sporty seats up front. Gray leather.