A Lamborghini Gallardo Superlggera supercar crashed in Shanghai, causing considerable damage to the front of the vehicle. The Lamborghini apparently slipped under braking, hit a curb on the side of the road, and bounced back to the middle.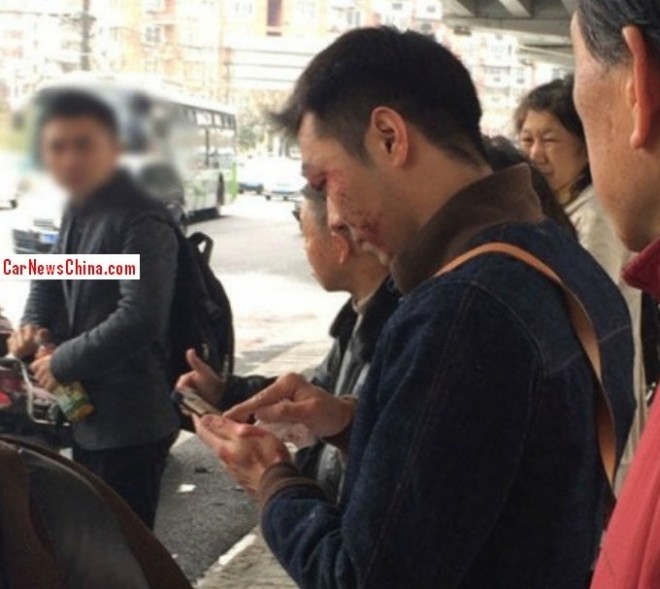 The driver of the Lamborghini was hurt, bleeding from his head. He can be seen here trying to call somebody.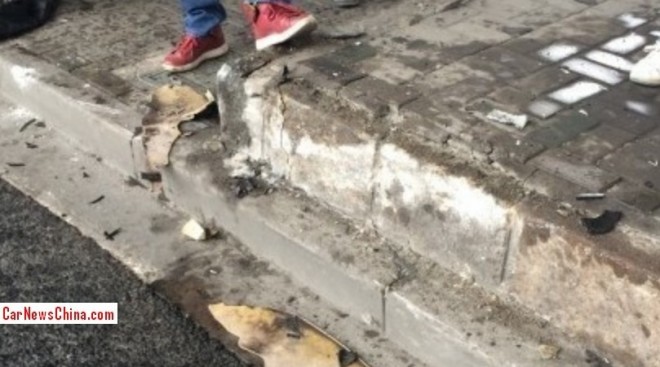 The curb.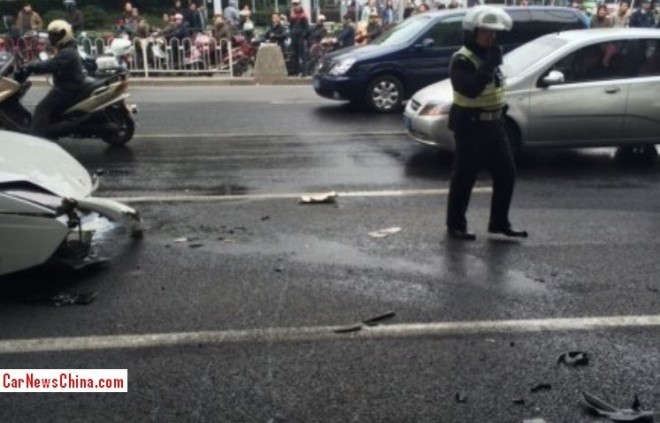 The damage seems repairable but it won't be cheap. When new the Superleggera went for 4.9 million yuan or 804.000 USD, powered by a 5.2 liter V10 with 562hp and 510nm, good for a 325km/h top speed and a 0-100 in 3.8 seconds. Speedy, but not in shanghai, not this time.
Time now, for  our Extremely Famous® China-Lamborghini Gallardo Collection™: crash, Super Trofeo, mint green, baby blue, matte purple and shiny green, with FF, crash, galaxy, baby blue, with hottie, crash, Sesto Elemento R/C, orange, yellow, crash, orange with Mac, tree-crash, matte black, license plate, pink, Balboni, LP550-2 GZ8 Edizione Limitata, shiny green, chrome, Reventon, crash, GZ8 Edizione Limitata, shiny-blue, matte-black & orange, water melon, red wheels,  HK20, pink, matte-black, gold, pink, another pink, lime-green, in gold, one purple, another purple, Gold Edition, and a Spyder Performante.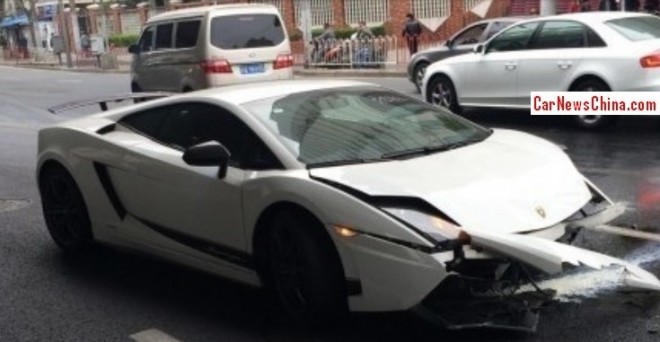 Needs a new bumper.