A very speedy Nissan GT-R supercar, Spotted in China in central Beijing by Reader Han W., thank you for the pictures! The good Nissan was fitted with the largest wing we have ever seen on a GT-R, and further sped up with lowered suspension, a hefty body kit, carbon fiber wrapping on the rear deck and bonnet, and racy slick-like tires with 6-spoke matte black alloys.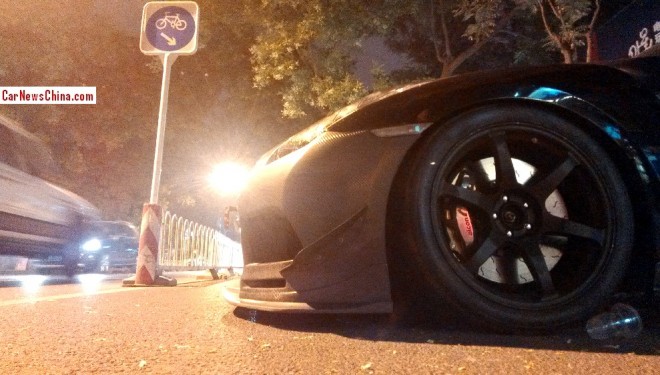 Lowered to the max, that is. Carbon fiber wrap on the front bumper. Giant brakes for super stopping power. But!, the GT-R is parked partly on the bicycle lane. Bad Nissan, again.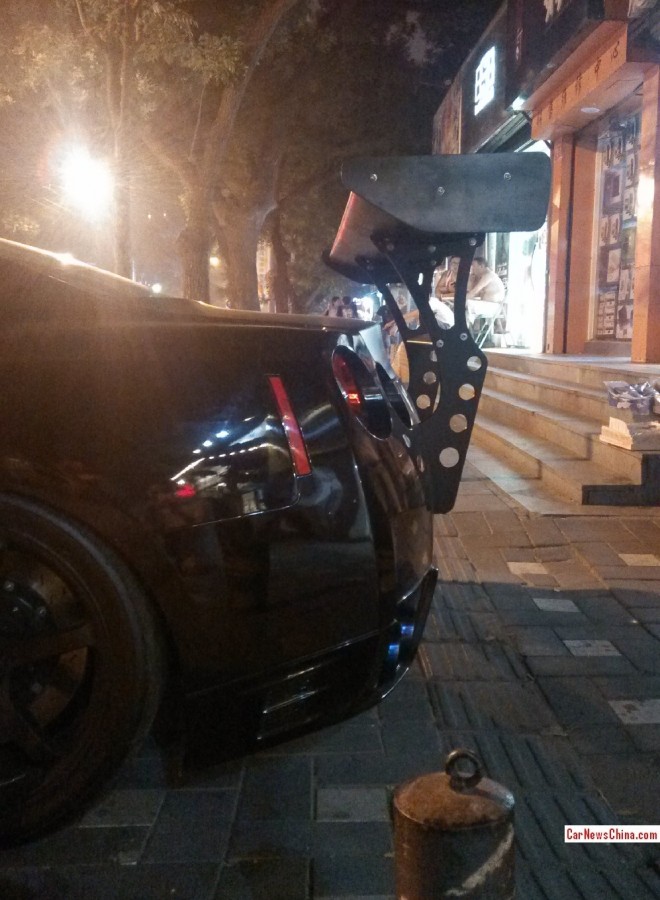 DTM-style monster wing. It appears to be adjustable. Note the second wing sitting the middle of the structure. Holes are for saving weight, and for looking extra cool.
Time now for our Famous China-Nissan GT-R Collection™: matte blue, glow-in-the-dark, with wild girl, with EVO X, licenses,  turquoise, gold, pink black, with babe, shiny pink, shiny purple, very red, banana, matte-black, purple-white, Brilliance, matte black, gold, Lambo-doors, matte-mint green, shiny purple, pink, on bicycle lane, red & black,  silver pirate, pink&black, orange, Lioncel,  green-blue-pink, gold, lime-green, and police.