A completely crazy and magically magic McLaren P1 supercar, Spotted in China in the great city of Guangzhou in Guangdong Province by photographer AlexMXY, who is also a fanatic Tomica collector, and thus a very good man.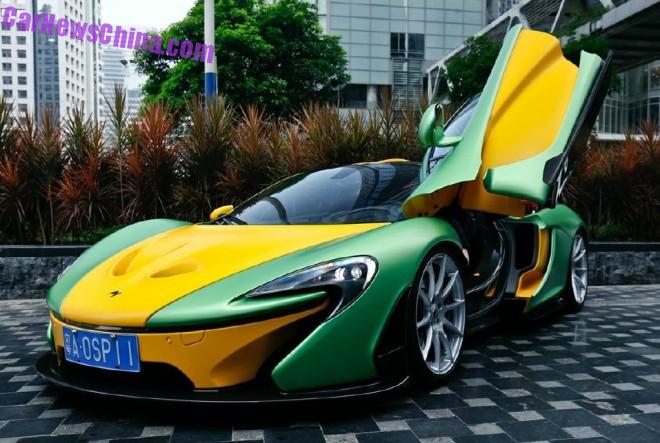 This mad Mecca is a one-off designed by McLaren Special Operations (MSO) for a wealthy local businessman. The body is painted, it is not a wrap, in matte green and yellow, with a yellow roof scoop and yellow mirrors. Windows are darkened and 10-spoke metallic-gray alloys are bespoke. We first met this beauty at a supercar wedding back in January.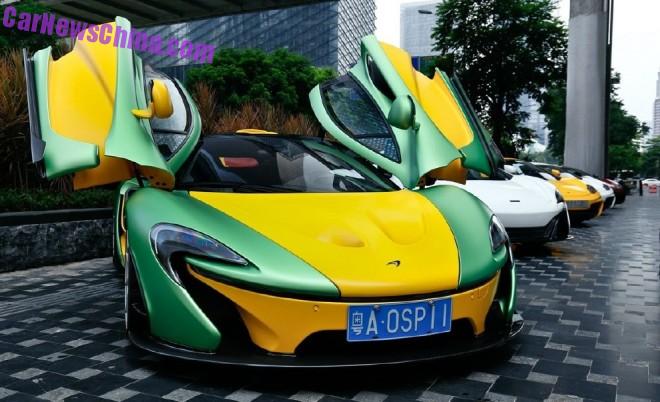 Check that license plate! A·OSP11, by far the best plate we have seen on a McLaren P1 in China. And we have seen a lot: black in Hangzhou, white in Guangzhou, white in Shanghai, black & yellow in Guangzhou, yellow in Guangzhou, purple in Guangzhou, one completely mad in Guangzhou (=), and one lime green in Shanghai.
When new, the McLaren P1 went for 12.6 million yuan or 2.02 million USD. Lotta money but lotta speed: The P1 powered by a hybrid drivetrain based around a 3.8-litre twin-turbocharged V8 petrol engine with 727hp and 719nm, mated to an electric motor which adds another 176hp and 260nm for a grand total of 903hp and 978nm. Top speed is 349km/h and 0-100 is gone in 2.8 seconds.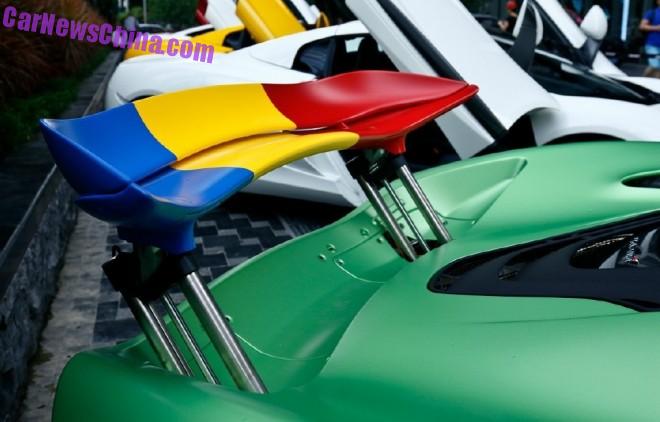 The wing is most interesting as it is painted in blue, yellow, and red. The origin of this scheme is yet unknown, it has nothing to do with the Chinese flag or anything else obvious.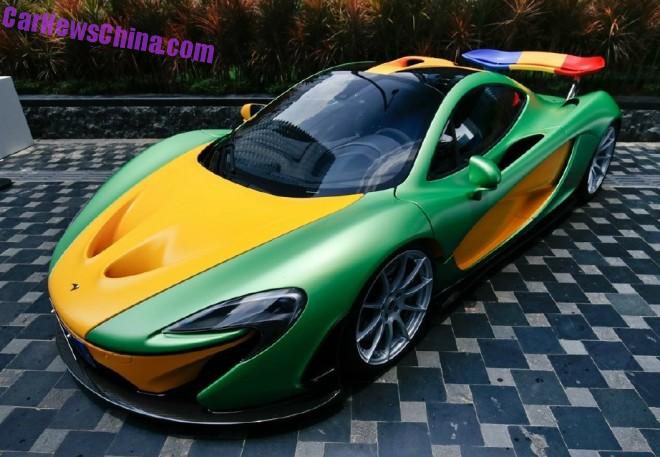 What a crazy car!, and we love.