BYD delivered 34,841 units of all-electric Seagull in August, the highest number since it started deliveries four months ago in April. The small hatchback belongs to the Ocean series and received excellent reviews in China, concluding you get lots of car for its price. Seagull starts at 73,900 yuan (10,300 USD) in China.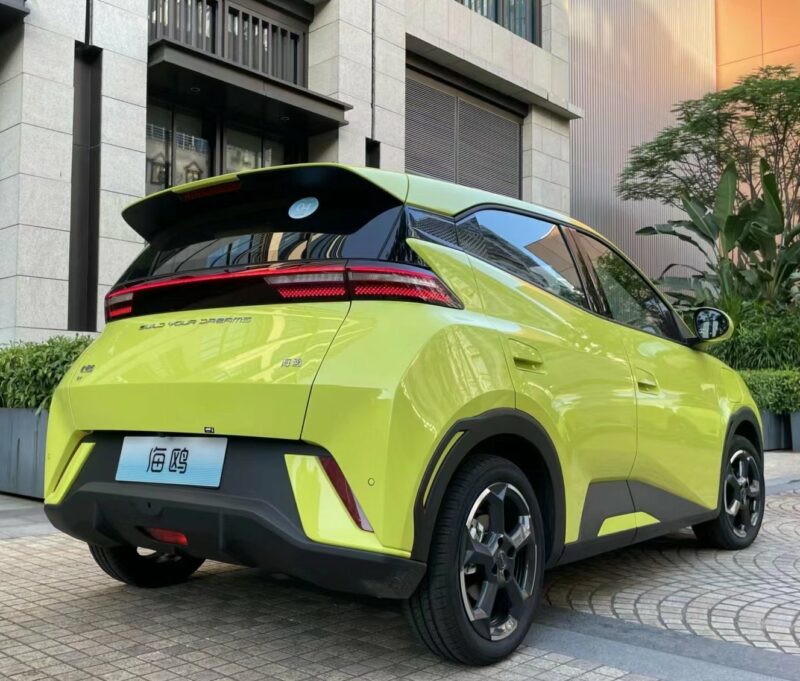 Another Ocean series EV, BYD Dolphin, sold 32,745 units, remaining stable for five consecutive months. Dolphin is positioned above Seagull, but the price difference is not so big. Seagull will most likely cannibalize their sales, and we don't expect Dolphin to increase its numbers radically anytime soon. BYD also plans to bring Dolphin to Europe, and deliveries are about to start soon.
BYD Seal, the company's sedan dedicated to competing with Model 3, sold 5,700 units in August, the second worst month since it started full months of deliveries in September last year. The worst month was last month, July, with 5,650 units sold. BYD had much bigger expectations from its Model 3 rival, and they now focus on bringing it to other markets in Europe and Latin America. It will be interesting to watch if this fair enough electric sedan can succeed overseas, where competition is less hard-core than on the Chinese market.
BYD Seal EV received an 11% haircut in May and now starts at 189,800 yuan (26,400 USD).
BYD Song
The best-selling BYD car was the one that people know the least outside China – BYD Song. It belongs to the Dynasty series, and to be precise, it is not a car; it is a whole family of vehicles, including Song Plus, Song Pro, and the latest Song L, the best-looking BYD car. And if you heard about the Europe-dedicated Seal U, it is just a rebadged Song Plus Champion edition.
BYD Song family sold 57,940 cars in August. Unlike Seagull or Dolphin, the Song family includes both BEVs and PHEVs, which you recognize by having DM-i in the name.
BYD Qin
The second spot in terms of sales goes to another Dynasty series car, BYD Qin. Like Song, Qin is a family of cars and sold 45,004 units in August. Qin family includes BEVs and PHEVs.
BYD Yuan family sold 32,662 units in August, up 78% from last year. You probably know the Yuan Plus as Atto 3, which became BYD's leading export electric SUV in 2023. BYD exported about 25k electric cars in August, most of which are Yuan Plus.
More
BYD Han sold 22,760 units in August, down 12% from last year and 10% from last month. In March, the 2023 all-electric version of Han was launched, and in May, the 2023 PHEV version started preorders. Han is BYD's flagship sedan, and it also sells in Europe.
BYD Tang, the company's flagship SUV, sold 12,242 units in August, which has been flat for the last six months since February. The 2023 model of Tang started presale in August at the Chengdu Auto Show. In June, Han and Tang reached the one millionth delivery milestone.
BYD delivered 274,386 electric vehicles in August, up 57% from last year. 145,627 sold vehicles were all-electric (BEV), and 128,459 were plugin hybrids (PHEV), which means 53% of cars BYD sold were BEVs and 46% PHEVs.
We are looking forward to seeing the Seagull deliveries in September as this EV's popularity still hasn't culminated, and it will be exciting to see where it will stop.
Here you can enjoy the Seagull review from CarNewsChina friend Wheelsboy: