Two truly gigantic Lincoln Town Car stretched limousines, Spotted in China on a sunny summer day near the Third Ring Road in Beijing's southern Fangzhuang residential area. The limousines belong to a local wedding company, and were for hire for 800 yuan per day, driver included. Just as I was clicking away a man in a gray t-shirt appeared on the right, waving and busy and all.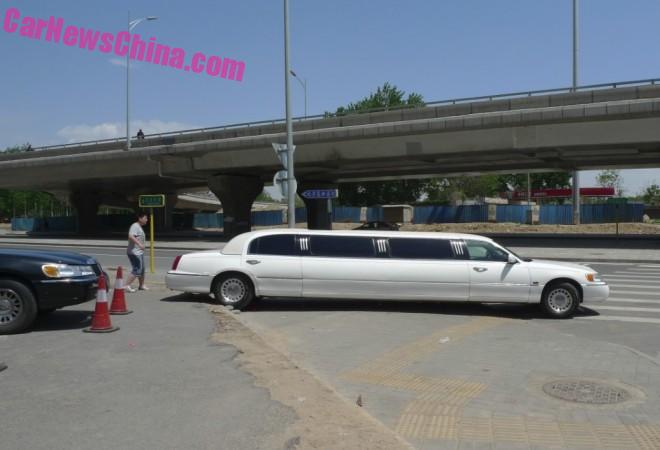 He piloted the third limousine to port. It carefully reversed from the main road to the parking lot. There was a small bump there which wasn't that easy to take for such a giant vehicle, with the rear wheel deep inside the wheel arch.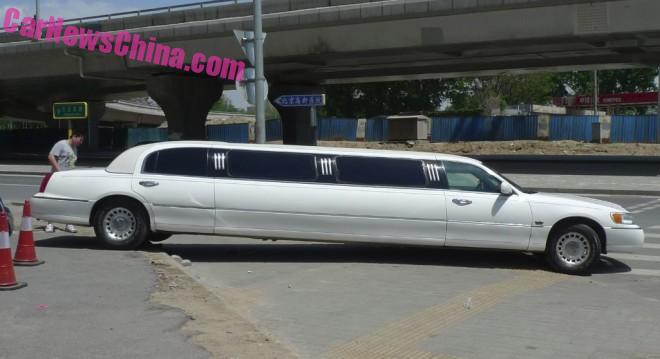 But happily, they did it.
All three cars were stretched in the middle by about four meters and appeared to be in very good shape. Clean and mean, with most parts hanging on, mostly original, and without much rust or rot. This white one has a vinyl-topped roof, in white, which doesn't work too well on a white car. The extension consists of two separate windows, each about 1.5 meters wide.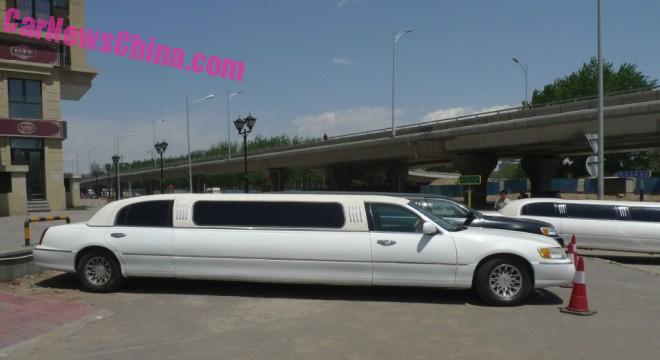 The other white car is quite different. The extensions consists of one giant 3.5 meter wide window. It too has a white vinyl-topped roof. The alloys appear to be from a later Lincoln model. This third generation Town Car was produced from 1989 until 2003, powered by a 4.6 liter V8.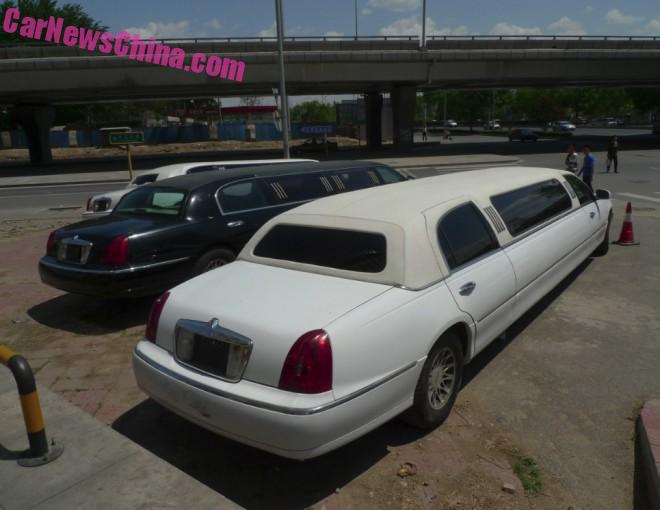 The limousine versions are still pretty common in China, most came stretched from the U.S., but some were converted locally. Imports from second hand cars continued all the way until some five years ago, but new laws against the import of older cars have killed the business, and new laws against air pollution will soon kill most cars, at least in the big cities.
Hopefully the owner will manage to sell 'em on to the countryside, where rules are not so strictly enforced. Otherwise, it is the scrapyard where these beauties go! A sad end indeed.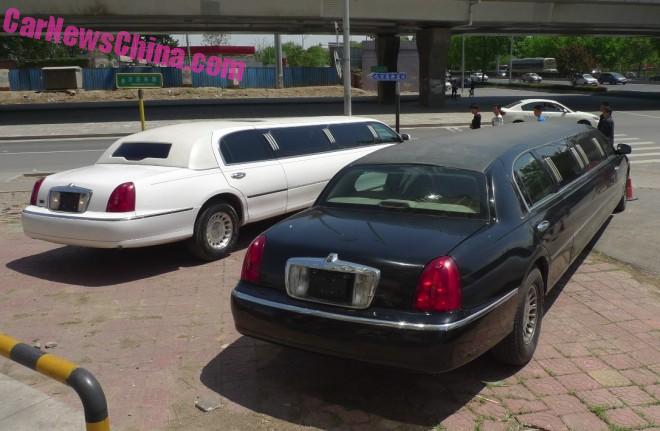 The black car seemed slightly older than the two white ones. It had vinyl too, but only on the roof. It was stretched in the same way as the white car on the left; with two windows of about 1.5 meter each.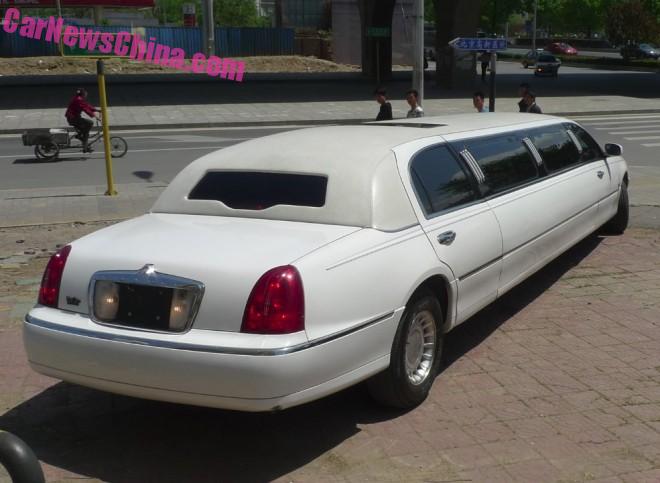 Rear windows differ on each car. This one has a small privacy window with a cut-out for the third brake light, the other white car has a privacy window too, but bigger, and the black car has a standard window.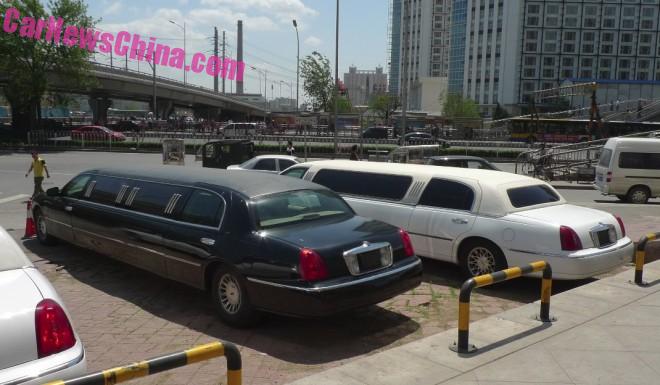 Such American pretty in Beijing, I should get married again…
Time now, for our Famous China-Lincoln Town Car collection™: sec-gen limo, Cartier L, black, stretched, Signature Series, stretched limousine, stretched on sale, bling-gold, silver limo, very stretched, super stretched,  stretched to the max, marriage, first-gen limo black, Hongqi CA7460 and orange.