An extremely beautiful W140 Mercedes-Benz S500, Spotted in China just to east of the eastern section of the Fourth Ring Road in Beijing. The big old Benz was in a good shape but in need of some love and a some repairs. Happily, it was completely original down until the wheel covers.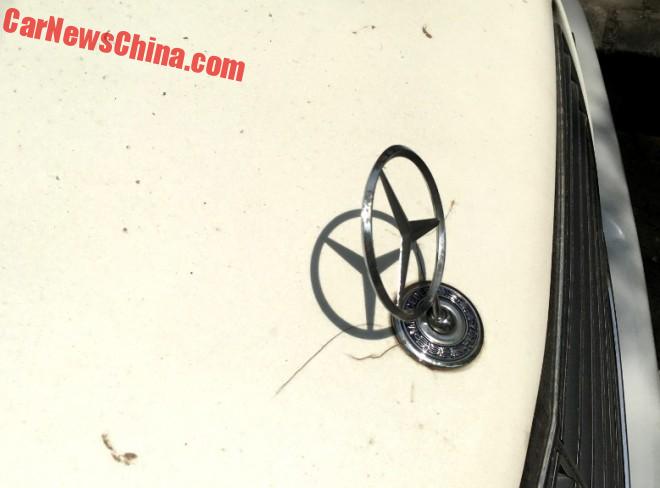 The W140 S-Class was manufactured from 1991 until 1998, it was also the first S-class that Mercedes-Benz officially sold in China. Most were sold to the government or to state-owned companies.
Today many are in private hands but it is becoming very hard to keep them on the road legally. New environmental regulations all but ban the W140 from the big cities, so sadly most will be scrapped or, even worse!, end up in the countryside.
The S500 is powered by a 5.0 liter V8 engine with an output of 335hp and 480nm, which was good for a 240 kilometer per hour top speed.
Time now for our Famous W140 Mercedes-Benz S600 China Collection™: S600 Pullman, S500, truck market, S320, S600 on the market, perfect S600, the best S600, Pullman S6000, S500 with W210 E, motorcade, motorcade, S500, crash, body kit, S500 in white, S600, and another S600.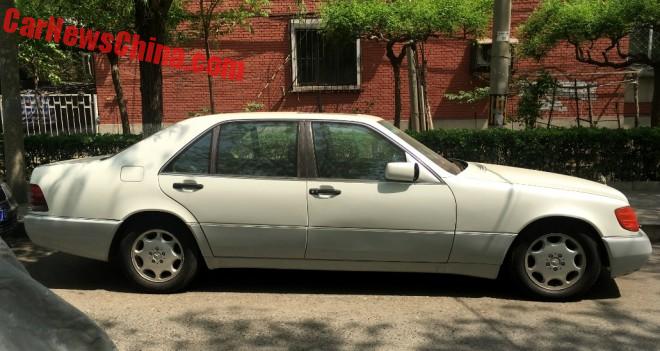 Rounded lines make for a true classic today. And what a pure design compared to the mess of today? Designers in our times have said farewell to simplicity, and badly so. Big Mercedes = big car with big windows and a big grille. That's it!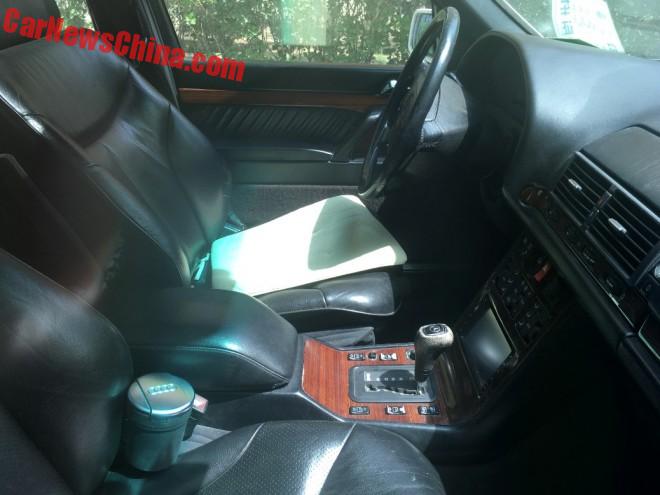 The interior looked all right. Black leather seats in great shape. Wood was good. Five-speed automatic 'box. Screen in front of gear lever is an after-market infotainment system. Doesn't even look that bad…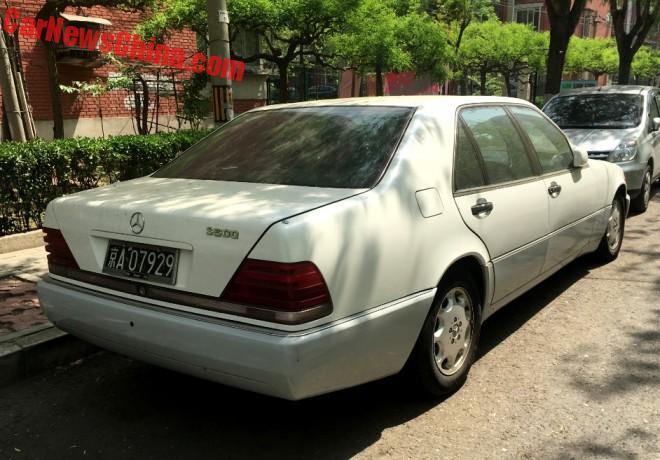 The license plates are black. Black plates were issued to foreign owned companies from the 1980's to the early 00's. These companies could buy a car locally, and they were allowed to import their own cars. In the old days black-plated cars had some privileges comparable to diplomatic cars; no police officer would dare to stop them and they could basically park wherever they wanted, without fear of a fine. Nowadays, a black-plated car is counted just like all the others. The government does not issue new plates anymore, but those who have a black plate can keep it until eternity. I got a black plate on my Cherokee…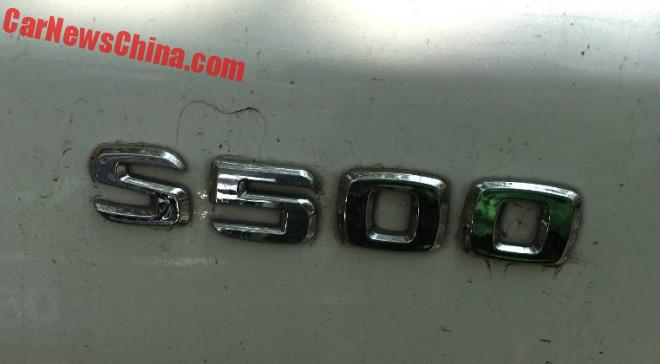 The S500 lettering needs re-alignment. I hate to see these artfully crafted characters so messy!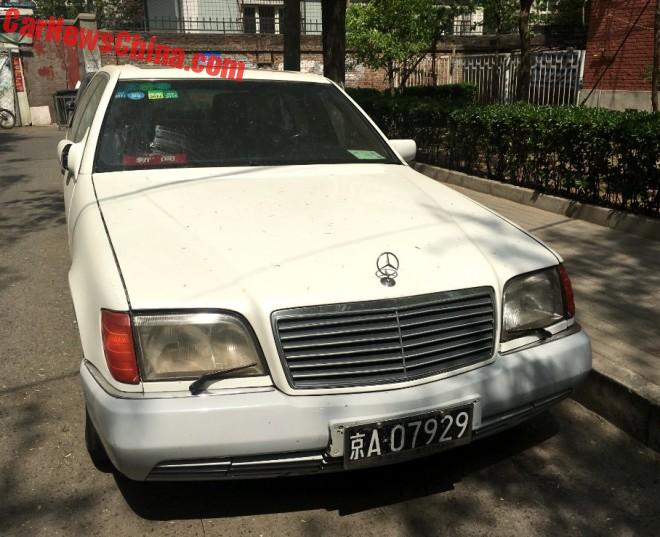 A white German beauty in Beijing, may she escape the horrors of the scrapyard and the countryside, and somehow stay in the capital to ride a million miles more!