During the Denza Brand Day on May 30, the company announced the electric SUV N7 would launch in late June and start deliveries in late July. N7 is the second EV from Denza, a premium NEV brand under BYD.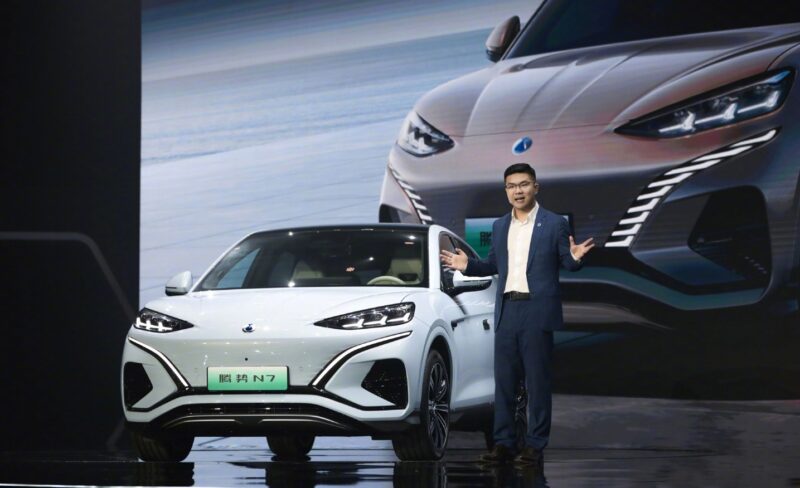 The N7 debuted in April and collected 10,569 preorders in seven days, as the company reported on April 24.
Today, Denza also announced N7 would offer two variants of front face shape. It will differ in the design of daytime running lights under the headlights – one variant will be a straight LED line, and the other will be hatched.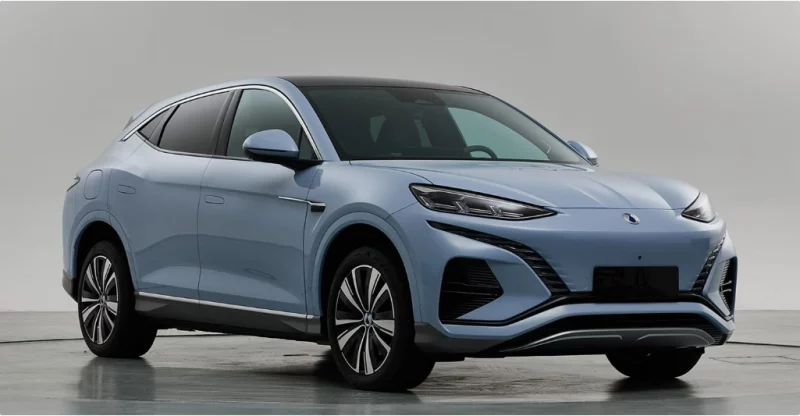 Denza N7 is a 5-seater based on BYD's e-platform 3.0 and has dimensions 4860/1935/1602 mm and a wheelbase of 2940 mm. It's not a small car; it stays close to the Nio EC6 and between the BMW X4 and the BMW X6. Its curb weight reaches 2,280 – 2,440 kg.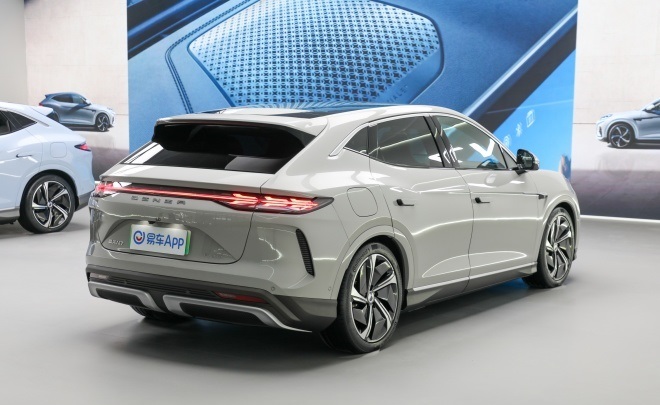 N7 comes as an RWD or 4WD. The RWD has a single synchronous electric motor with 230 kW power (313 HP), and 4WD adds a front 160 kW motor, so the maximum output is 390 kW (523 HP).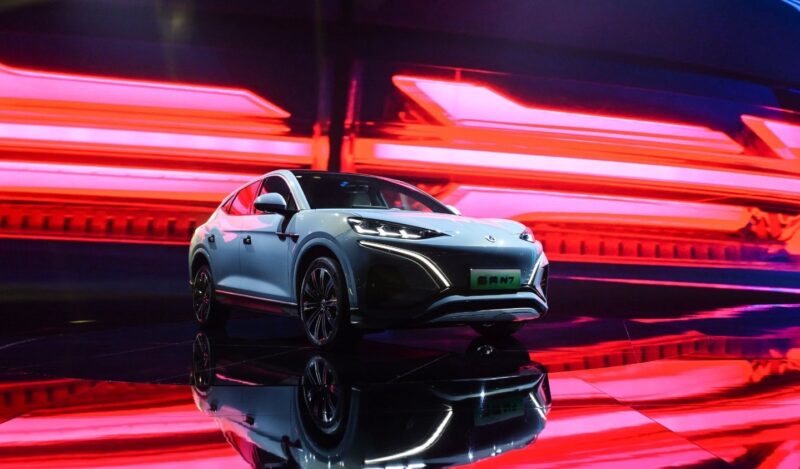 N7 will have only one battery option – a 91.39 kWh pack, good for 702 km CLTC range for RWD trim and 630 km range for 4WD. The battery is implemented under CTB (cell-to-body) architecture. It can charge 350 km in 15 minutes and 100 km in 4 minutes when using dual charging. Dual charging means you plugin two independent charging cables in the car. Yes, Denza vehicles support that, and while it might be convenient when in need of quick power, it won't make you very popular at crowded charging stations.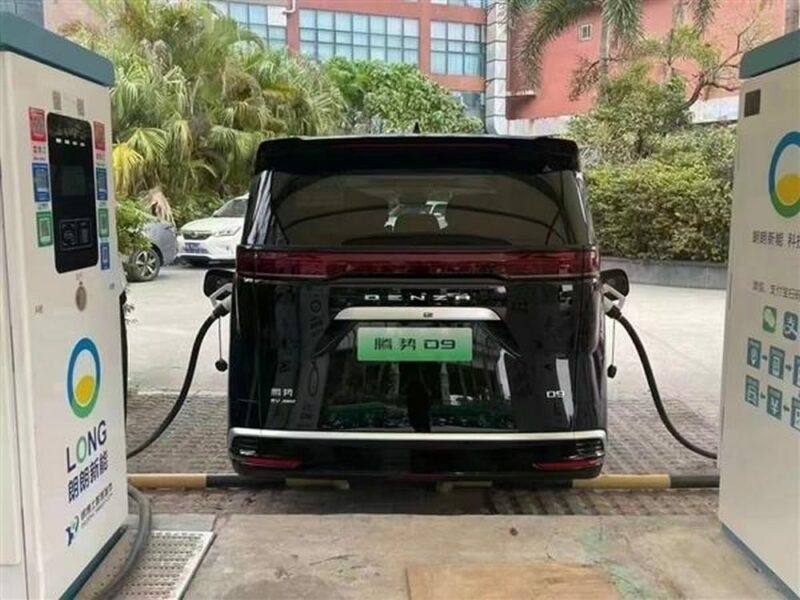 It has recently become trendy in China to promote electric vehicles through lots of cool stuff such as surfs, canoes, skateboards, or guitars. Denza's only car D9 MPV (minivan), was aimed at folks between 30-40 years, so we were spared that marketing. But N7 is aimed at younger folks at around 23 years, according to Denza, so brace yourself for the compulsory guitar. Not a skateboard in sight yet.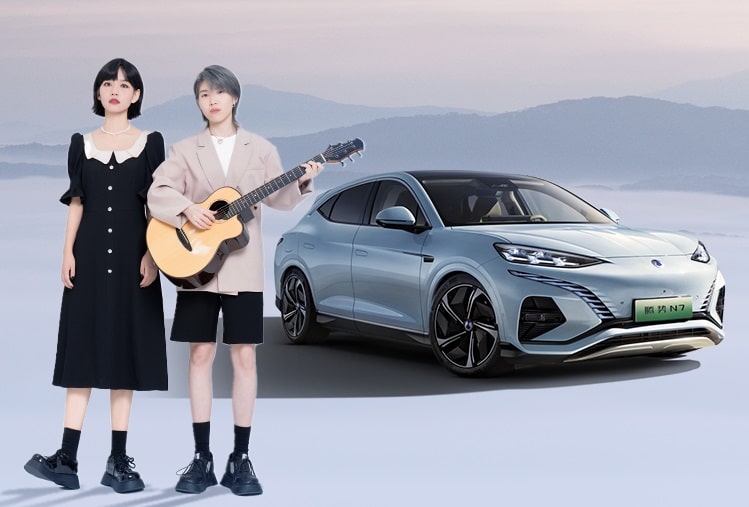 During Brand Day, Denza highlighted lots of intelligent tech features. N7 has its own operating system and will support Huawei's HarmonyOS and OTA updates and be equipped with BYD's DiSus-A suspensions system. Moreover, it will be fitted with iADC (drift control system) and iCVC (vector control system). Denza also announced that more ADAS features would be available in December through OTA for free, no subscription needed.
Denza will also launch vehicle-to-vehicle (V2V) DC charging support so that you can charge other cars with your N7 or even your home (V2H). Denza's CEO claimed the charging speed could be up to 60 kW, which would be truly incredible.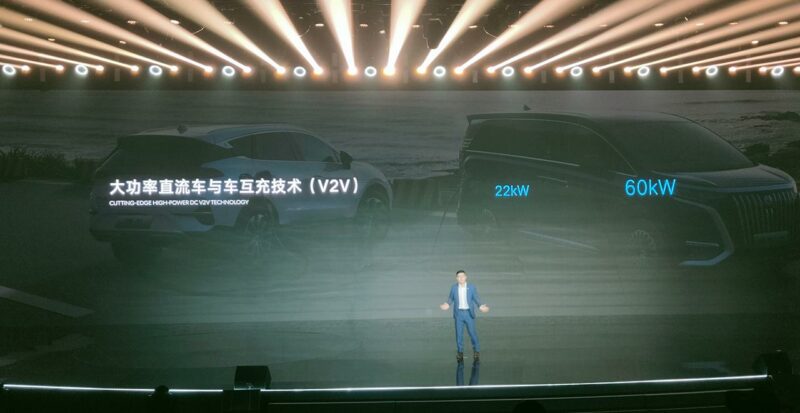 The interior features six screens, including an instrument panel, a large control screen in the middle, and a dedicated screen for the co-driver. AR-HUD is also available.
Denza is a former joint venture between Mercedes-Benz and BYD established in 2010 with a 50:50 share. In 2021 Mercedes diluted its stake to 10%, and BYD took over the brand destiny.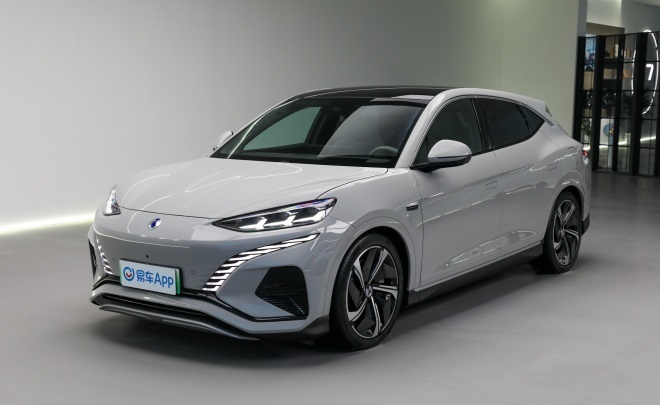 Editor's comment
I didn't like the N7 design so much when first unveiled, but after two months and some more details revealed, I have to admit it's actually a good looker. The price is expected to be around 350,000 yuan (49,200 USD) as the Denza CEO Zhao Changjiang said N7 would be a '350k-class benchmark SUV EV.' Denza expects the monthly sales to be between 5,000 – 10,000 units.
Denza currently sells only one car – Denza D9 MPV. And it's a huge success – they delivered 10,526 units in China in April alone. Denza D9 started deliveries in October last year and starts at 335,000 yuan (47,140 USD), which is a premium segment in China.
Moreover, Denza is preparing another EV – a large BYD Tang-based 3-row SUV N8. The launch is expected in H2 2023. Denza also announced that its best-seller D9 MPV would come to Europe. BYD is not holding back – launching lots of brands in China, such as YangWang or FangChengBao (F-brand), and on the other hand, expanding overseas not just with the leading BYD brand but also its subbrands. We will keep an eye on that.