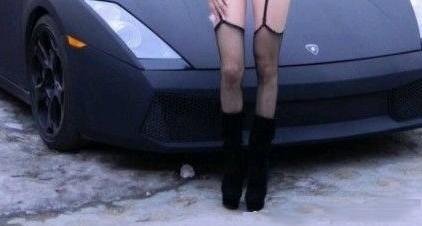 A very tough and very pretty Chinese girl, standing almost naked on snow next to a matte black Lamborghini Gallardo that apparently heats her up a lot. Coincidentally, or not, we know this particular Lamborghini very well, sadly we don't know the babe. Slightly NSFW…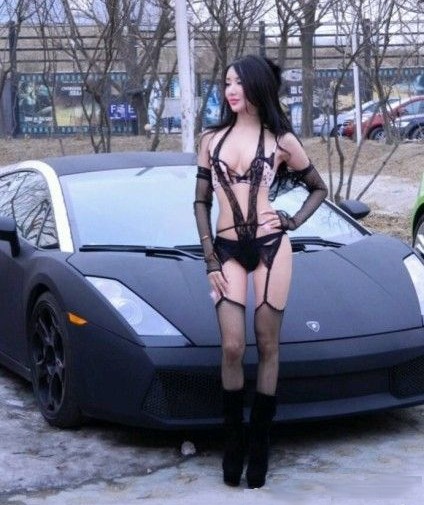 Sadly even more; we don't know the name of her tailor either. Wadda suit!, reminding us of a certain Gan Lulu. The outfit here is mostly black, the vehicle is black as well. No contrast, car should have been white, of babe should have been pink.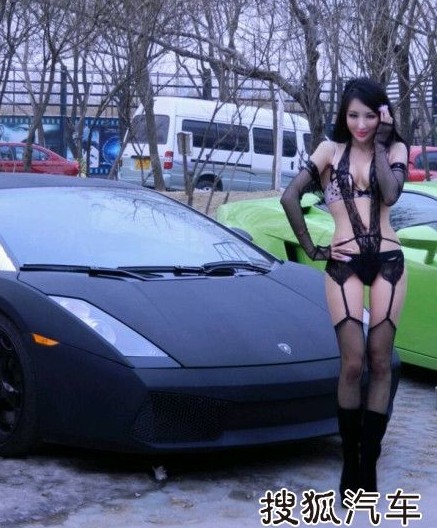 A green Gallardo on the right, and it seems we met that one as well. Time now for the rest of our Famous China-Lamborghini Gallardo Collection™: crash, pink & black, gold, Superleggera, crash, orange with Mac, tree-crash, matte black, license plate, pink, Balboni, LP550-2 GZ8 Edizione Limitata, : shiny green, chrome, Reventon, crash, GZ8 Edizione Limitata, shiny-blue, matte-black & orange, water melon, red wheels,  HK20, pink, matte-black, gold, pink, another pink, lime-green, in gold, one purple, another purple, Gold Edition, and a Spyder Performante.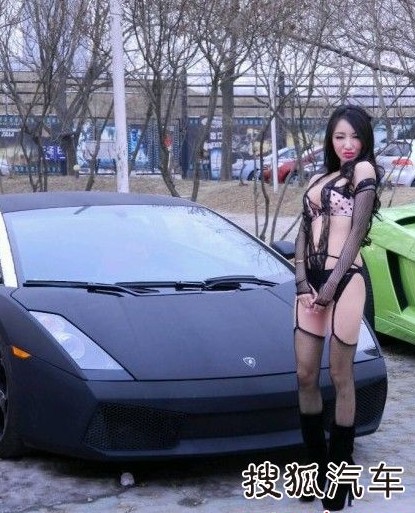 Girl getting really cold here, look at her mouth! She needs some hot tea.