A very hard Nasty super car crash in China. A bright orange Lamborghini Aventador crashed into a local bus in the great city of Hefei in Anhui Province. The Lamborghini hit the bus almost head-on. The driver was extremely fortunate and got out of the vehicle without a single injury, and, even more fortunate, there wasn't any passenger inside.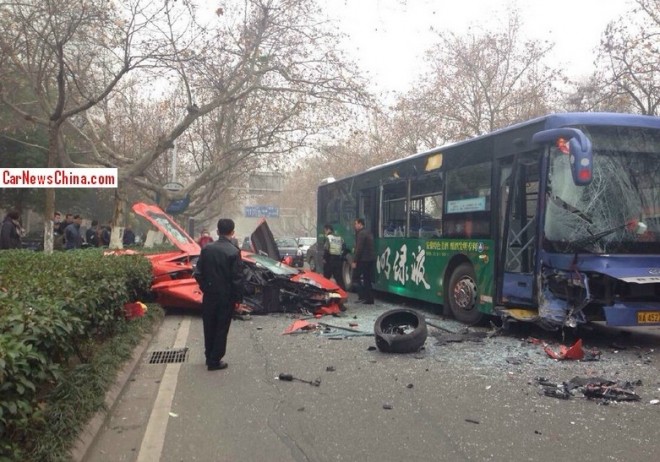 The right side of the Lambo hit the right side of the bus. The driver of the bus and several passengers had to be taken to a hospital for treatment of various injuries but nobody was seriously wounded.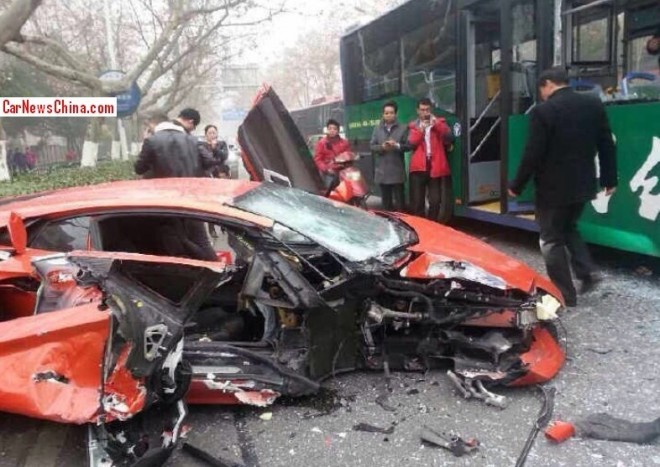 The Aventador seems beyond repair. The bodywork is totaled, the suspension gone, the frame cracked, and the roof looks damaged as well. Police is still investigating the cause of the accident. Initial reports say the Lambo was trying to overtake a car and ventured too far onto the other side of the road, and there was that bus. If the driver was at fault the insurance companies won't pay, and that will hurt as the Aventador costs 7.38 million yuan or 1.2 million USD.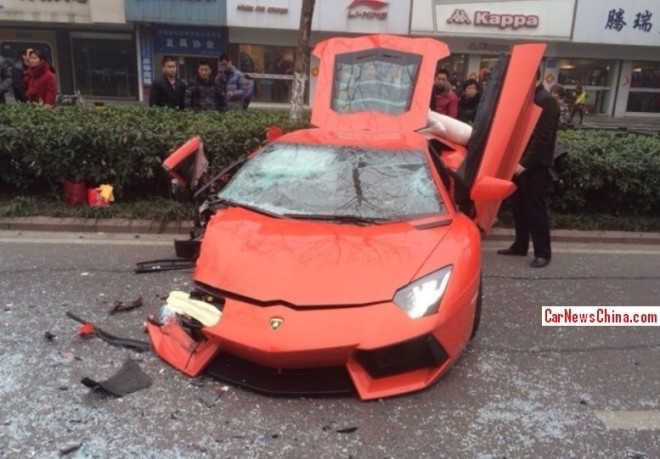 No license plates on the car, which is illegal and yet another reason why insurance won't pay out.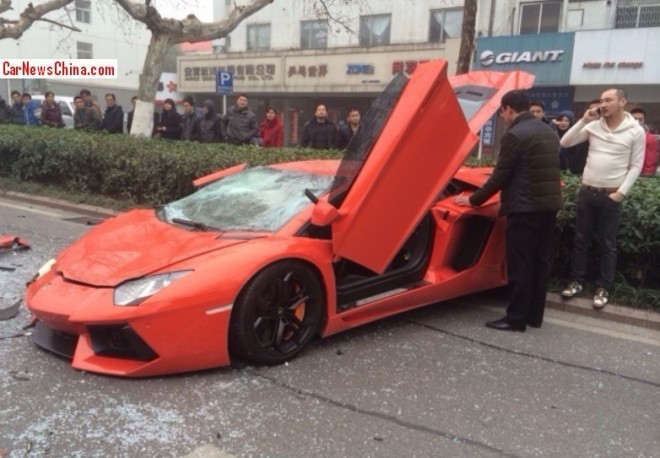 The cool man in a fashionable white sweater is the lucky driver, seen here making a phone call. Today's crash is the second Aventador going boom in the Chinese hinterlands this year, in January we saw an Aventador hitting a tricycle in Henan.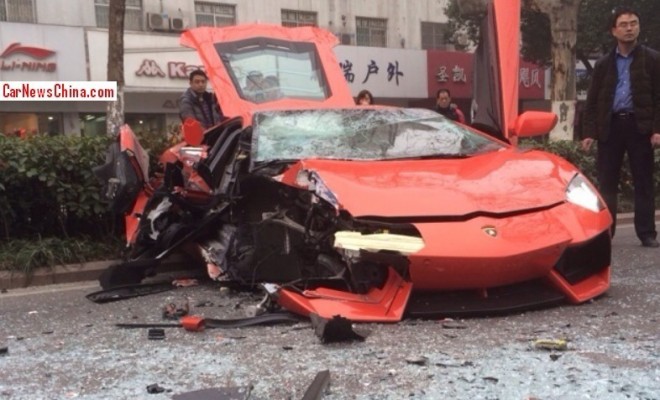 The Lambo is no more. Fortunately we have also seen many examples that work just fine! Time now, for our Famous China-Lamborghini Aventador Collection™: Pink, DMC LP-900 Roadster, DMC LP-900 Limited Edition, matte lime Roadster, shiny gold, DMC LP900, crash, sinking, yellow roadster, police & the replica, with 458, green-blue black,  shiny-lime green, black in Beijing, with Roller, Anniversario Edition, baby blue, Arsenal, white, shiny blue, with Lambo-friends, DMC LP900, crash, blue & orange, matte black,   strange alloys, with monk, too many, matte-black, with horny babes, in mustard yellow (scroll down), and impounded.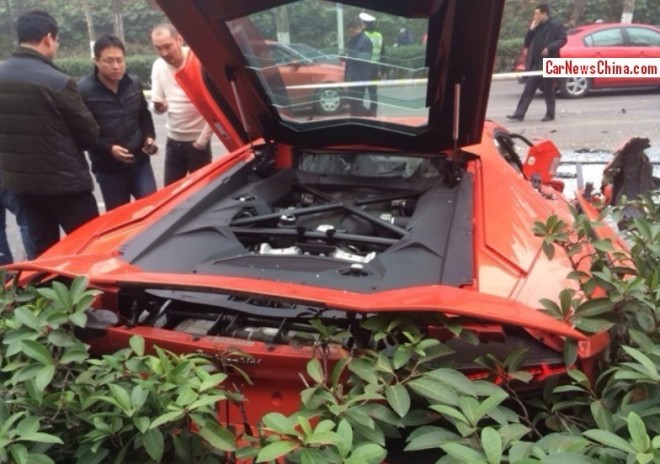 Rear wing was deployed at the time of the crash. This Lambo was going fast…
---