A wondrous white Lamborghini Aventador, seen on a parking lot in the great city of Xiamen in Fujian Province by reader Pinut 187, thank you for the pictures! On the same parking lot stood a Ferrari 458 Spider as well, making this a super supercar spot. Note FJSCC sticker on the window, top-left, standing for Fujian Super Car Club.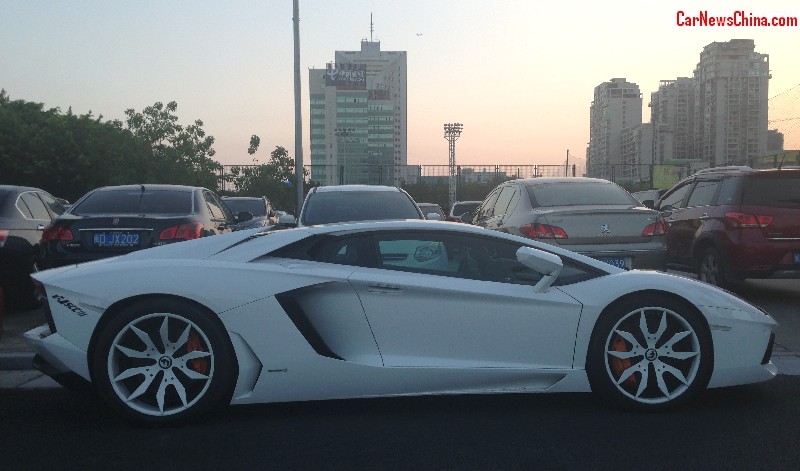 Fantastic picture here! The Aventador stands low on racy tires fitted with fatass Forgiato alloys. Another FJSCC sticker on the body work behind the rear wheel. The owner of this Aventador must be a very active member of the club.
The Lamborghini Aventador is a very popular supercar in China, no matter it costs 6.57 million yuan or 1.07 million USD. Power matters more and power it has! The mighty 6.5 liter V12 poops out 690hp and 690nm. Top speed is 350km/h and 0-100 is gone in 2.9 seconds.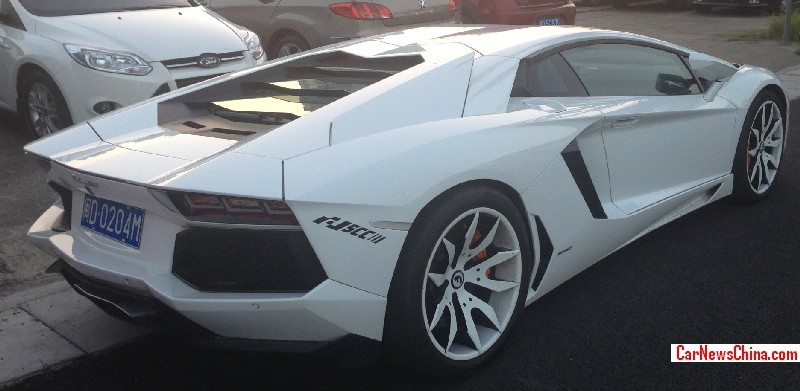 Time now, for our Famous China-Lamborghini Aventador Collection™: green-blue black,  shiny-lime green, black in Beijing, with Roller, Anniversario Edition, baby blue, Arsenal, white, shiny blue, with Lambo-friends, DMC LP900, crash, blue & orange, matte black,   strange alloys, with monk, too many, matte-black, with horny babes, in mustard yellow (scroll down), and impounded.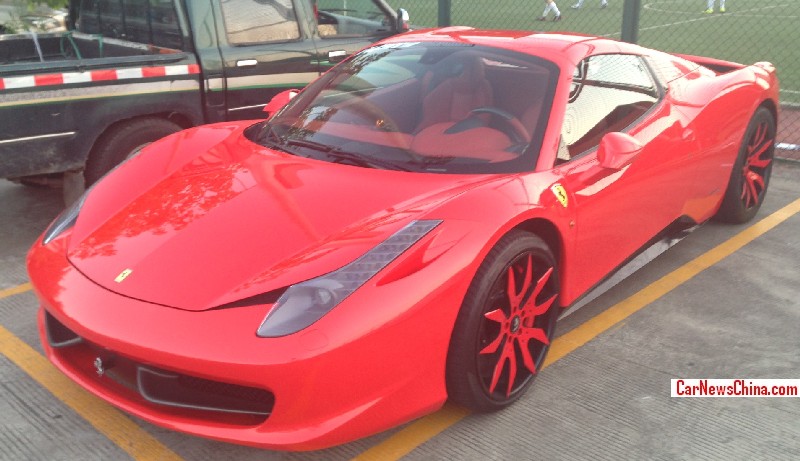 Moving on to this speedy Ferrari 458 Spider, the very same car that was spotted near the beach in March. The vehicle is painted in red with a shade of Pink. The wheels are huge and fitted with the very same Forgiato alloys as the Aventador, and a FJSCC sticker sits again on the top-left of the windshield. It so seems both cars belong to the same very lucky owner.

The Ferrari 458 Italia is powered by a screaming 4.5 liter V8 with 570hp and 540nm, good for a 325km/h top speed and 0-100 is gone in 3.4 seconds.  Price for the Spider starts at 4.43 million yuan or 715.000 USD.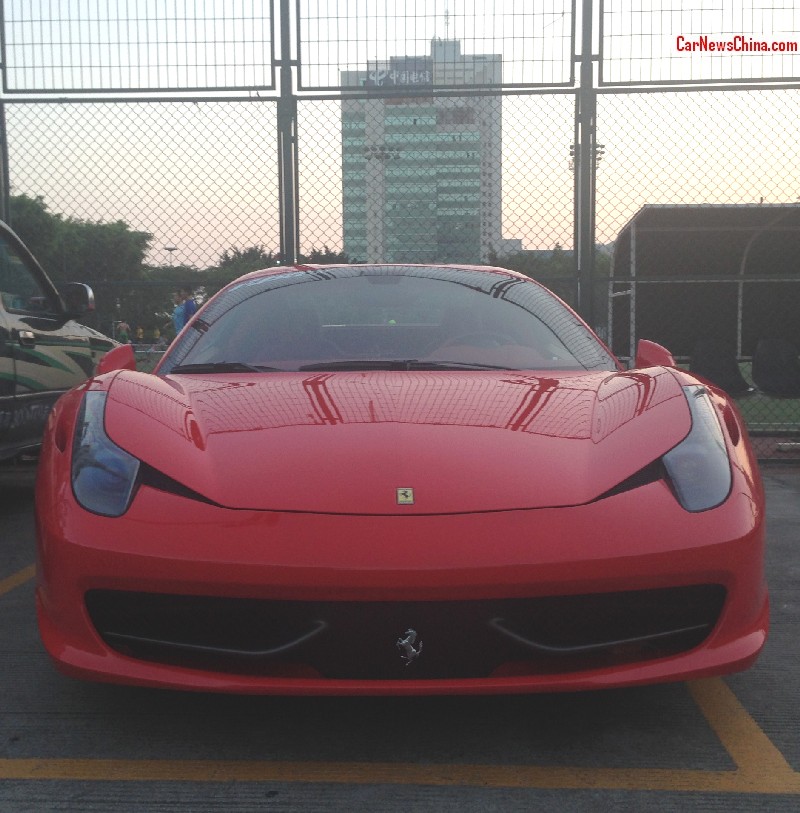 Caged or escaped? Time now for our Extremely© Famous china-Ferrari 458 Collection™: with F12, license (458Z8) China Special 1/20, crash, license (458F1), license (FF458) Pink, Spider @ speed, license (458OY) with Roller, pinkish Spyder, license (458AX), shiny red, matte gray, license (458MW), shiny green, China Limited Edition 2, on a truck, matte purple, blue Spider, bling, crashed, China Limited Edition, shiny red & matte black, baby blue, crashed, pink (scroll down), China Limited Edition debut,  purple, with horse, crashed, pink, silver, some silver & some white, and with a friend.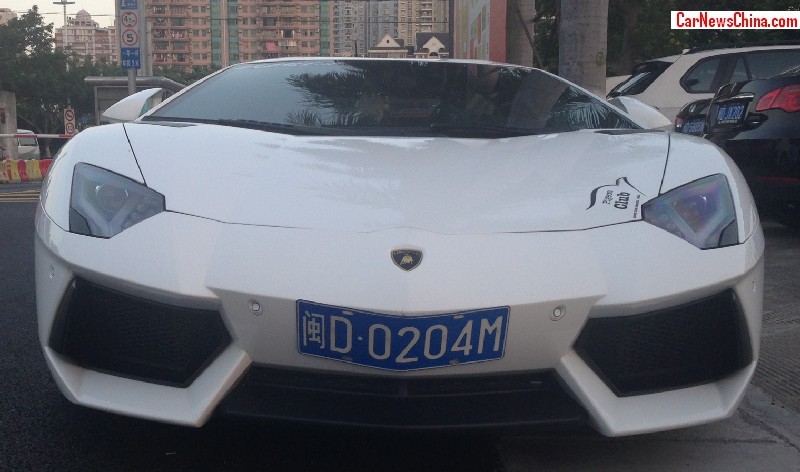 Where the Ferrari is beautiful, the Lamborghini is simply scary.