A truly gigantic car transporter truck, Spotted in China north of the Sixth Ring Road in Beijing. The enormous vehicle measured at least 25 meters long, and transported only a wrecked Porsche Cayenne when I met it, indicating it had just unloaded somewhere in the area.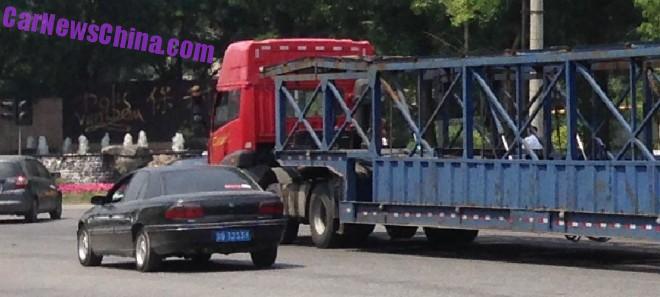 With Opel Omega (here and here).
Giant car transporting vehicles are common in China, but it is very uncommon to seem one so empty. We have a Famous Collection of Car Transport Madness in China™: 30 mini MPV's and mini pickup trucks, eleven trucks, 12 Venucia's, nine trucks, tricycles, three trucks, almost four, ten, three and confusing, 26 Volkswagens, 16 JAC's, 14 Peugeots, and 20 Toyota's.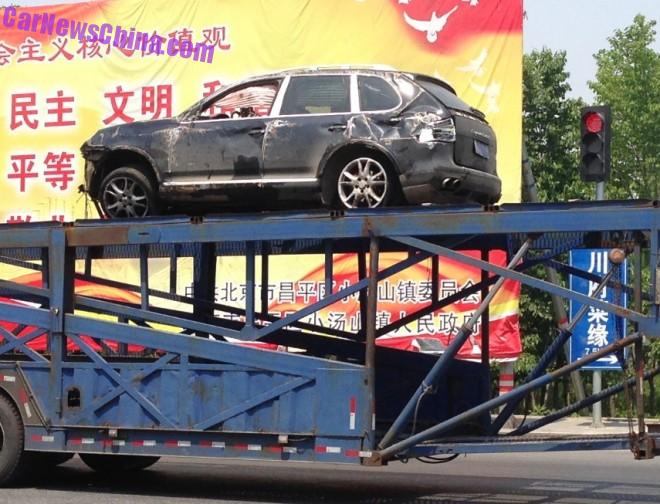 The Cayenne looked like it crashed very badly, before it burned.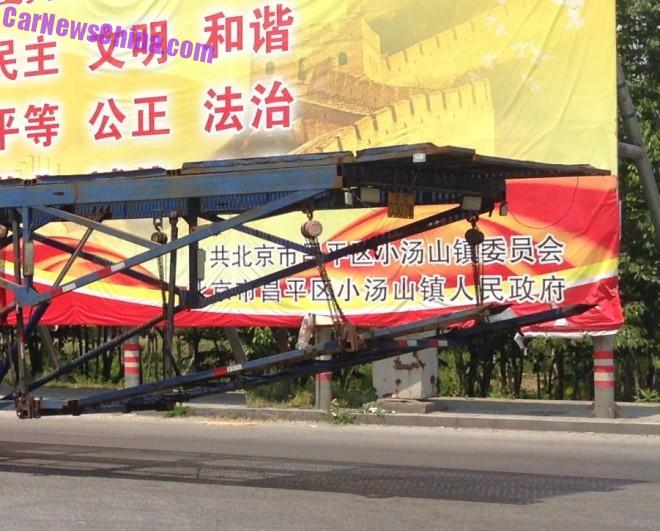 Be careful when approaching, especially at night on a dark Chinese highway driving a high-speed SUV. Like that Cayenne. (…)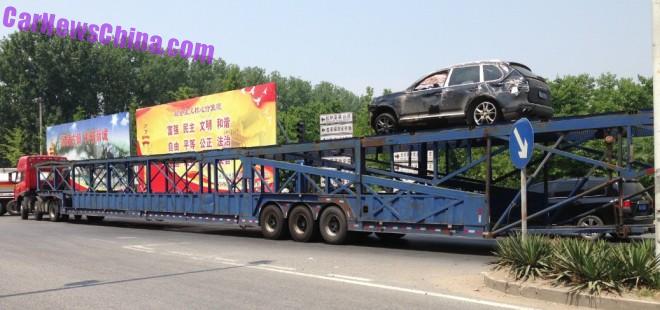 The tractor is from FAW, two steering axles and one steady. Transported has three non-steering. The combination can carry about 16 cars in two rows on the upper deck, and another eight in a single row on the lower deck. Monster machines they are!