A super speedy McLaren P1 supercar, Spotted in China in the Lido area in Beijing. The good 'Laren was painted in dark blue and fitted with matte black eight-spoke alloys with red brake claws. Best of all is the license plate reading N·607P1. The speedy speedmachine was parked mid on the pavement, annoying horsepower-unfriendly pedestrians.
Windows tinted, door panel in black, mirrors in carbon.
When new, the McLaren P1 went for 12.6 million yuan or 2.02 million USD. Lotta money but lotta speed: The P1 powered by a hybrid drivetrain based around a 3.8-litre twin-turbocharged V8 petrol engine with 727hp and 719nm, mated to an electric motor which adds another 176hp and 260nm for a grand total of 903hp and 978nm. Top speed is 349km/h and 0-100 is gone in 2.8 seconds.
The P1 is popular. We have a small but famous collection: black purple in Hangzhou, white in Guangzhou, white in Shanghai, black & yellow in Guangzhou, yellow in Guangzhou, purple in Guangzhou, one completely mad in Guangzhou, and one lime green in Shanghai.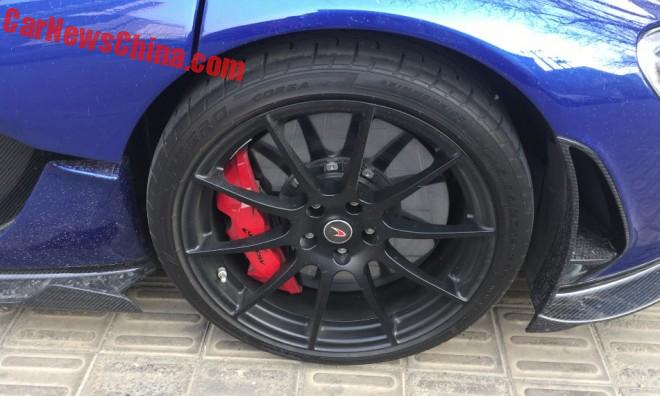 Enormous brakes and race-ready wheels.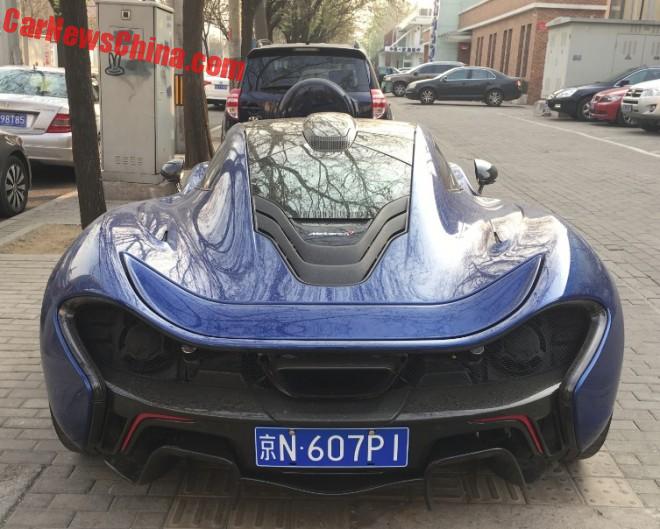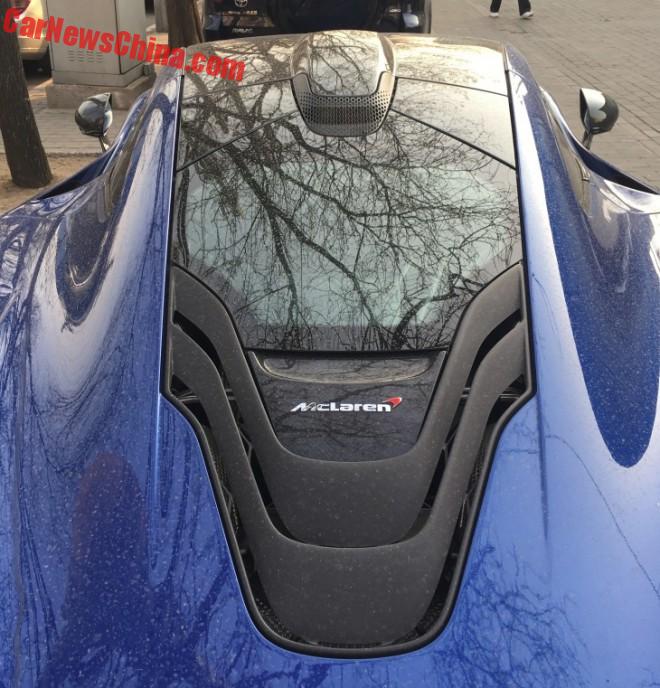 Engine is invisible, but cover looks fast.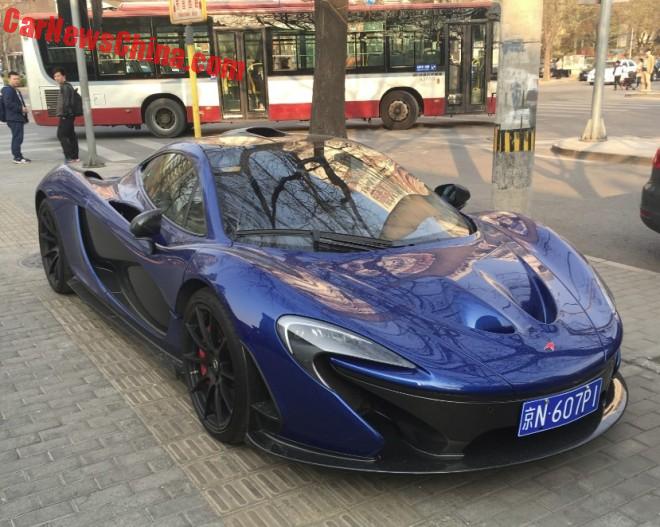 With a typical Beijingnese bus in the background.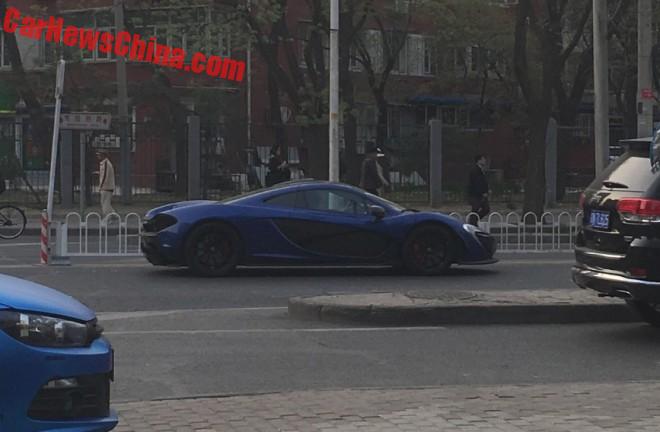 Later on when drinking beer with Sam I saw it on the move, for just about a second, then it bazokaa'd away.