One of our readers sent me an email asking how it is possible that some 2-year-old Chinese companies already have 3 new EVs on the road (Zeekr) or that a new maker can produce 8 new models and 6 facelifts in 5 years (Nio).
That led me to write an article summarizing what I see as essential factors of "China speed." Later in the article, I also reached out to industry insiders and CarNewsChina friends for their opinions to present a complete picture of how the Chinese deliver compelling products to the market at such an insane speed.
Let's start with a few examples and demonstrate how the Chinese deliver products to the market so quickly with fair enough quality, homologation even for the EU market, and fitting the safety standards.
Zeekr
Zeekr was founded about two years ago, in March 2021, and it started deliveries of its first model, Zeekr 001, in October, only 7 months later. Currently, it sells three premium EVs – 001 shooting brake, 009 MPV (minivan), and the latest member of Zeekr's family – the compact SUV Zeekr X. All are based on Geely's SEA platform. Geely started the development of the SEA platform in 2016 and invested over 30 million yuan into it, so they have a solid technological base to build on.
Zeekr delivered its 100,000th vehicle on April 19th, and as of June, its cumulative deliveries in China reached 120,581 EVs, based on CarNewsChina data. Last month, the company opened stores in Europe, Sweden, and the Netherlands and launched EU versions of 001 and X. Pretty good for a two-year-old company, right?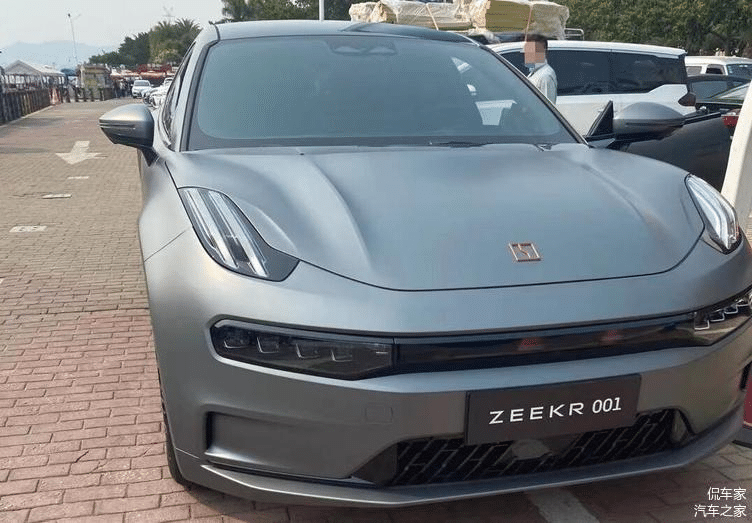 In Zeekr's case, the extreme speed of shipping new products to the market is because it's part of Geely Holding. When Zeekr 001 was launched, we thought it was a joke, as it was a rebadged Lynk&Co Zero concept from another Geely brand. And that is one part of the secret – the holding with many EV models in its pipeline will rebadge one of the cars under a new brand and launch it. Also, the new EV can be brand-dedicated but have roots in the company's pre-existing engineering.
Remember that, unlike Japanese & Western automakers, the Chinese have taken the EVs seriously since the 2010s, some even since the 2000s. So there has been intense development in the last years, and now they reap the harvest. Meanwhile, in Europe, BMW was pushing the idea that customers need to have a choice and that they would offer their regular cars with ICE or BEV options. But the chassis will stay the same, designed for ICE cars.
Part of the reason also might be that Li Shufu, the Geely founder, is super ambitious and so transparent in his megalomania that you almost have to respect him. Geely Holding owns dozens of other brands, including Volvo, Polestar, Lotus, Lynk&Co, and LEVC, have its ride-hailing app to compete with Didi (Chinese Uber), own brand for EV taxi manufacturing (Cao Cao Auto), SpaceX-like satellite plans, own 7nm auto chip manufacturing, plans to sell 3.65 million cars by 2025, etc. etc. The story about how he managed to acquire Volvo from Ford in 2010 would be enough for a separate article.
With this said you can imagine how hard Li Shufu pushes to deliver products to market swiftly.
Nio
Another great example is Nio. The company launched 8 mass-produced models (ES8, ES6, EC6, EC7, ES7, ET7, ET5, ET5 Touring) in 5 years between 2018 and July 2023. And if it's not enough for you, they launched the second generation of those models based on a completely different platform (NT2) this year (ES7, ET7, and ET5 already had NT2). Meanwhile, Nio has also built and operates over 1500 battery swap stations, over 100 Nio Houses and Spaces with lots of yoga classes and community events, their premium grocery products, plans their smartphone and will launch two new subbrands (Alps and Firefly) in next two years. Where do they take time for that? They should be building cars!
The secret sauce is that they don't have to deal with manufacturing so they can focus more on customer premium experience and marketing. Yes, on paper, the factories are 50:50 owned by the JAC-Nio joint venture, but in reality, JAC builds the cars. And that is a pretty smart choice.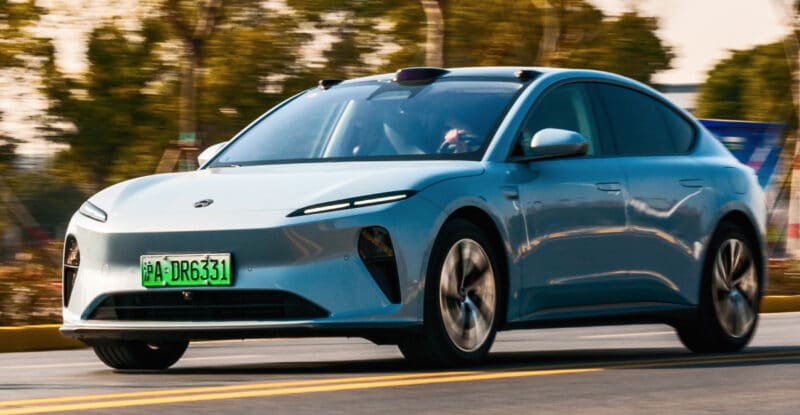 JAC is a Chinese veteran manufacturer established in 1964 in Hefei. Their cars have excellent built-in quality, and in 2022, they managed to export 800,000 vehicles from China to over 130 countries, including European customers. They also got experience from Volkswagen through the JAC-VW joint venture established in 2017, which was intended to build SEAT EVs. However, later, it launched its brand, Sol (later renamed Sehol).
Lynk&Co
Another Geely brand. They produce PHEVs and also ICEs. Lynk&Co was founded in 2016, and production of the first car, Lynk&Co 01, started in 2017. In 6 years, between 2017 and 2023, they started production of 7 vehicles (01, 02, 03, 05, 06, 08, 09), not talking about various facelifts, of which I will pick the Lynk&Co 03, which got a facelift to Lynk&Co 03+, but it wasn't enough for the Chinese-Swedish company and in May they launched a performance version Lynk&Co 03++.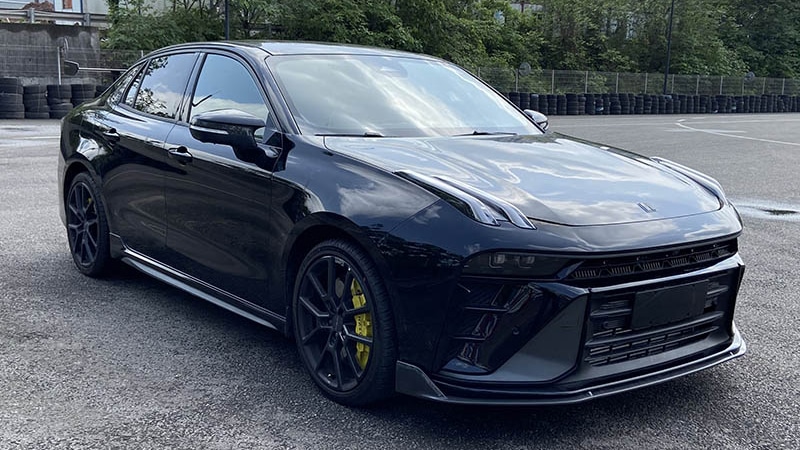 Lynk&Co cars sit on Volvo's CMA platform that also underpins the Volvo XC40 or Polestar 2. So Lynk&Co has some foundation in Volvo's existing drivetrains. Moreover, Geely got familiar with the CMA platform as they used it to underpin some of their Geely marque cars, namely Boyue and Xingyue.
Geely basically took lots of Volvo stuff and packed it into a fresh, hipish, and cool package called Lynk&Co. Some of you might remember the millennial-targeted marketing they used on auto shows. Fortunately, they stopped that some time ago. But don't worry too much; you still find skateboards and surfboards on their booths.
Following MG, Lynk&Co is one the best Chinese-owned brands in terms of sales in Europe.
HiPhi
HiPhi is a high-end brand under Human Horizons. They are headquartered in Shanghai and focus on premium EVs that look like spaceships or something from Blade Runner. The company launched three EVs in two years – X, Z, and Y. The X and Z are expensive, starting at 86,000 USD, with top trim levels reaching 120,000 USD. Y is entry-level and starts at 339,000 yuan (47,500 USD) only. HiPhi also recently expanded to Europe.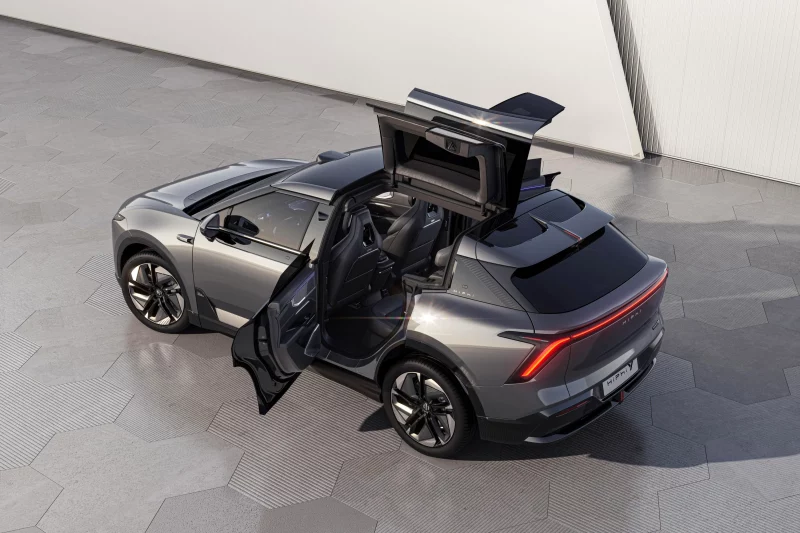 Like the above, you might think that HiPhi is part of some larger structure that gives it engineering backup. It's not. Human Horizons was founded in 2017, and the first car – HiPhi X – hit the market in 2020. Similarly to Nio, HiPhi outsources production to the Kia-Yueda joint venture so they can focus more on R&D and other stuff.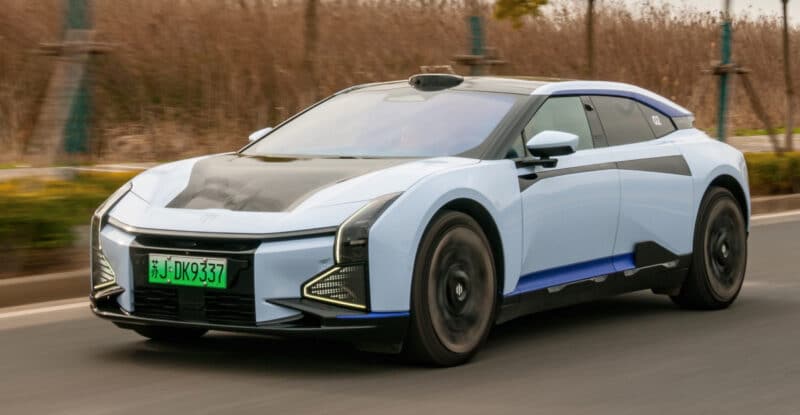 The founder and CEO of Human Horizons is Ding Lei, former general manager of SAIC (Shanghai Automotive Industry Corporation), a Chinese state-owned behemoth and one of China's four biggest car makers. Among many brands, SAIC owns former British MG and Roewe. Ding Lei brought lots of experience and his team of automotive veterans to the company. Imagine if Marry Barra, Carlos Tavares, or Herbert Diess founded their EV startup and contract-manufactured Hyundai to build it.
YangWang, Fang Chen Bao
Ok, this one is easy. Those are two premium brands under BYD. YangWang was launched in January 2023, and the first car – hardcore off-road SUV U8 – will start deliveries in September. Fang Cheng Bao, positioned under YangWang, was launched last month and will launch the first car – a hardcore off-road SUV- in August at the Chengdu Auto Show. The speed here is due to BYD being in the EV business since 2001, so they most likely did many preparations before the official announcement.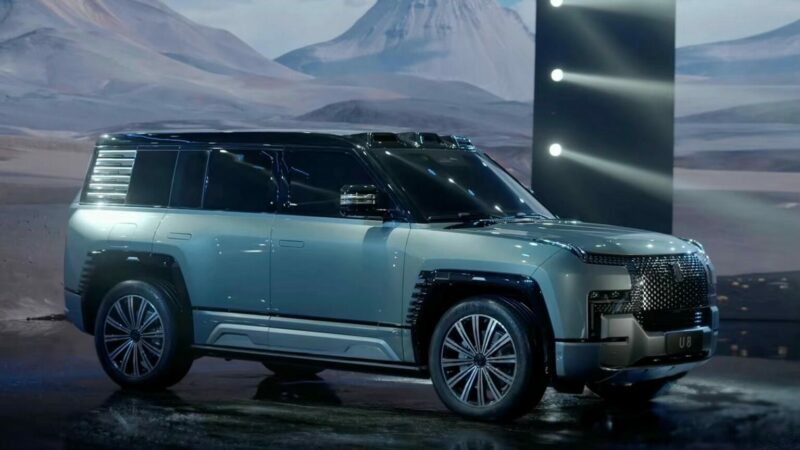 BYD never had any subbrands, only selling under the BYD marque. The reason for new brands is that BYD has a tiny margin on its EVs, so it wants to improve that by moving into the higher segment.
Chinese Joint Ventures
Some might say that Chinese automakers reached their success and speed due to intellectual property theft and industrial espionage. Since it is sometimes true, I don't think it made any significant difference here. The reason is that global legacies taught their Chinese counterparts the knowledge for free.
In China, no foreign automaker could enter the market independently if they wanted to manufacture in the country. They had to form a joint venture with a state-owned Chinese company and establish a factory together. So in China, you can't buy, for example, a Volkswagen Passat, but you have to buy a SAIC-Volkswagen Passat. Some automakers have more joint ventures. Volkswagen has two main: SAIC-VW and FAW-VW.
So, as a buyer, you chose from SAIC-VW ID.4 and FAW-VW ID.4 based on whether you prefer a factory partly operated by SAIC or FAW. They even have a different name, so SAIC-made ID.4 is X, and FAW-made is Crozz. Other examples might be Brilliance-BMW, Dongfeng-Honda, and FAW-Toyota.
For 30 years, the Chinese could learn from the world's best automakers how to make a car for free. That led to the creation of an incredible amount of middle to higher management with deep knowledge of the world's finest car manufacturing, which was trained in China by top global automakers.
Step aside – did you read some reviews of Vietnamese Vinfast VF8? They were terrible. And that's what happens when you don't force the world's top automakers to work closely with you for 30 years. Yes, Chinese EVs have many problems, but know how to do fundamental stuff. Look at British reviews of MG 4 or BYD Dolphin. And when you get the basic stuff right, you can build on it, start experimenting, and focus on software and digital stuff.
By the way, Tesla was the first automaker to break through this rule and was allowed by the government to build their factory independently, without a joint venture. Since then, the rules changed for everyone.
China Speed
The above reasons are the ones that lie on the surface, on the front level. Despite lots of pre-existing engineering, building on top of existing tech, and rebadging a random EV as a new brand, the speed of OEMs on lower levels is also incredible. And it's not one cause, but a collection of small things that allows Chinese OEMs to move fast.
"The work culture is the polar opposite of that in Western brands. Procrastination has killed many things in Europe, umming and ahhing in the boardrooms, endless debates, and so on, but in China, everyone is in 'get it done' mode. Decisions are made quickly and efficiently, and they're actioned, iterated, and produced in the time it's taken a Western brand to set up a focus group on whether people like door handles or not," says Mark Rainford, China-based automotive journalist.
"One of the reasons why China moves faster than most places is a work ethic that says get the job done, even if it takes working around the clock. When the terms are getting the job done or losing your job, what will you do?" adds Michael Dunne, CEO of ZoZoGo automotive advisory, who spent nearly two decades living in Asia.
It's no secret China is a fail-fast culture. It has its ups and downs. You don't always get the product people want, or a feature may fall flat on its face. Chinese motto might be to deliver fast, and if it doesn't work, fix it. We previously talked about Zeekr 001 – the car is an incredible success, delivered over 100k units, and hit the European market this month. But when it was launched in China in 2021, it was a disaster. The car was equipped with an outdated Qualcomm 820A chip, and as a result, the in-car user experience was terrible, and the SW was lagging.
Zeekr swiftly started production of the version with the newer Qualcomm S8155 and offered free chip replacement to all existing owners. Nio did the same with ET7, but as the lagging problems were not so serious, they made it optional for about 12,000 yuan.
"The HiPhi Y is another good example. Li Auto came out with these folding rear screens in their cars last year. It's not easy to add that so late in development, so HiPhi found a solution with the HiPhi Port. Is it as integrated as in a Li Auto? No, but it's a solution. A Western brand may wait for that until the next product cycle," says Rainford.
Dunne also highlights that there is not yet much data on reliability, and there may be quality issues later. Moreover, out of 90 EV makers in China, most will not survive, and only those forged by the heat of battles will remain.
Brand power
The brand power is also a factor in the game. Legacies relied on it for the last 50 years, but now it might be hurting them in the EV race and damaging the speed of delivery.
"Western marques have a brand to lose. The Chinese start-ups don't have that same heritage, much like Tesla didn't, so people will tolerate a bit more if they love the brand, and good service can bring back the feel-good factor," explains Rainford.
Regarding bad heritage, the Chinese EV players don't have to deal with old processes from decades ago. "Since many of these companies are startups, no old cultures or bad habits need to be unlearned. It's why the legacies aren't able to keep up," concludes Tu Le, managing director of Sino Auto Insight, a global automotive consultancy.
ICE lobby
Last but not least, the ICE lobby in China is not that strong. Meanwhile, in Europe, Japan, and the USA, you can see that any change toward a green future is so hard to pass, and if finally pushed through, it must be done so delicately not to hurt strong ICE players.
It was almost shocking that the European Union reversed the ICE ban in 2035 and allowed selling of ICE vehicles even after that deadline. They say the exception is only for synthetic fuel, but the thing is that cars that can run on synthetic fuel can also run on regular fuel. So that creates many possible loopholes, and as we know, automakers can be very creative.
Maybe the European automakers will turn into lobbyist organizations by 2035 and make more money with less stress, as it seems they are much better at that than selling EVs.
To be fair, Europeans and Japanese are not the only ones who lobby. China also uses its power to promote EVs. The result is that the emerging markets where China has some influence are doing EV transition much faster than expected, which might be another blow to ICE legacy makers. Thailand, Indonesia, Costa Rica, and Mexico exploded EV sales beyond expectations. Not to mention Middle East markets that adopt EVs pretty fast, Jordan, UAE, and Israel having the BYD Atto 3 as their sales champion. That government support gives Chinese automakers confidence to go all in EVs and full speed ahead. Let's see if Japanese-Western legacies can catch up to that.
The author is editor-in-chief of CarNewsChina magazine.