A very hip BMW M3 Convertible, Spotted in China in the Beijing Tuning Street. The beastly Bimmer is wrapped in an eye-slaughtering shiny Pinky wrap, and further beamed up by a black grille, black headlights, black air vents in the bonnet, black windows, black mirrors, and a carbon-black convertible roof.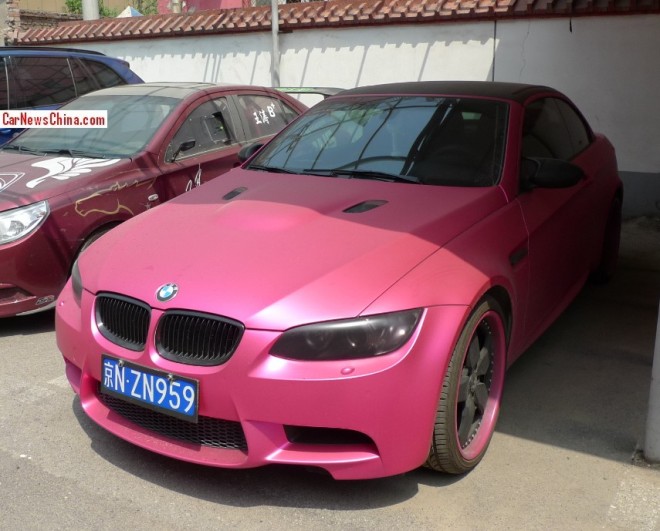 Continuing here with matte black five spoke alloys with a Pink rim. The wrap is of top quality and neatly covers the bumpers and doorhandles.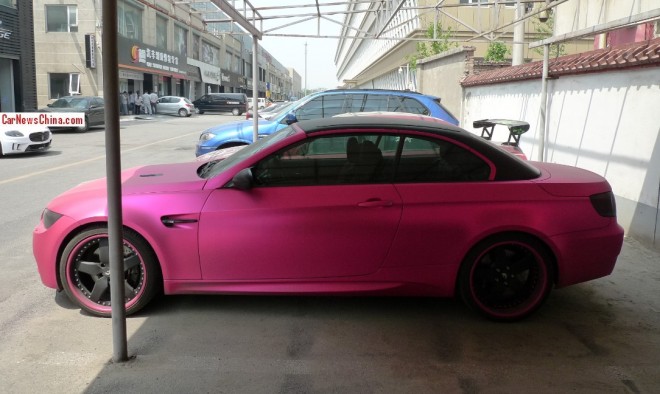 Pink window-frame-over-convertible-roof a brilliantly designed detail.
The fantastic E92 BMW M3 coupe is powered by a screaming 4.0 liter V8 engine with an output of 420hp and 400nm, good for an unlimited top speed of 290km/h and a 0-100 in 4.6 seconds. he E92 was and is one of the most popular performance cars in China.
Time now, for our Extremely® Famous China BMW M3 Collection™: license (YM399), Carbon Edition, double wing, licensed E93 Convertible (522M3), E46, matte dark blue, shiny green, with hot redhead, with friends at the karaoke bar, Bling, license (M3246), body kit,  license (908M3), mint green, baby blue, E46 Convertible, Bling Convertible, shiny blue, matte black, and completely mad.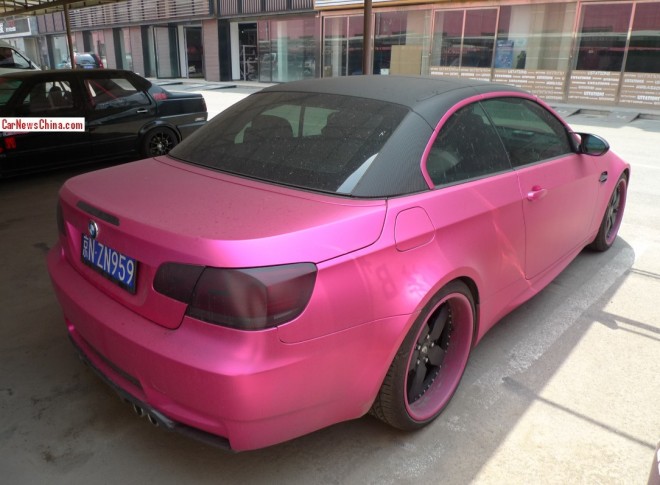 Darkened rear lights there, and some modifications on the lower end of the rear bumper. Note carbon-style roof.