Shanghai, we dare to say, is the third supercar city of China, after the southern hyper metropolises  of Guangzhou and Shenzhen. Today however we have a first for Shanghai; two brand new Lamborghini Huracans sexed up a supercar meeting, marking the first time we see two 'Cans in the same town.
There was much more pretty: an orange Lamborghini Aventador, a baby blue Lamborghini Aventador Roadster (soup, here is a baby blue coup'), and a gray Porsche 918 Spyder.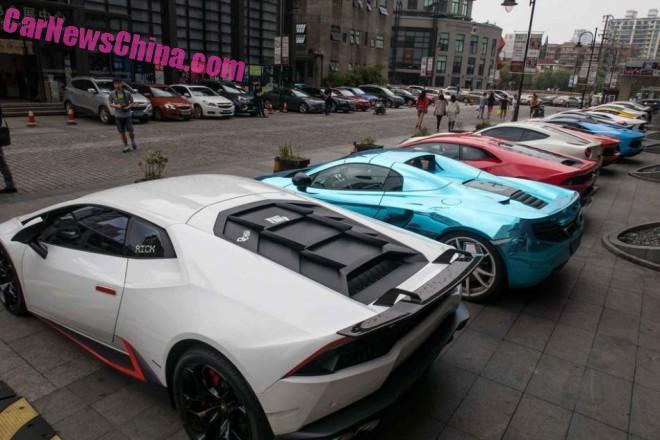 A white Huracan, seriously dressed up with red detailing on the side wing, air intake, top-rear, brake calipers, and the door handles. Extra wide tires with shiny black alloys, a large 'hanging' wing on the back, and some wuzzy stickers. The base Huracan goes for 4.29 million yuan in China (670.000 USD), but this white monster likely did a few hundred grand more.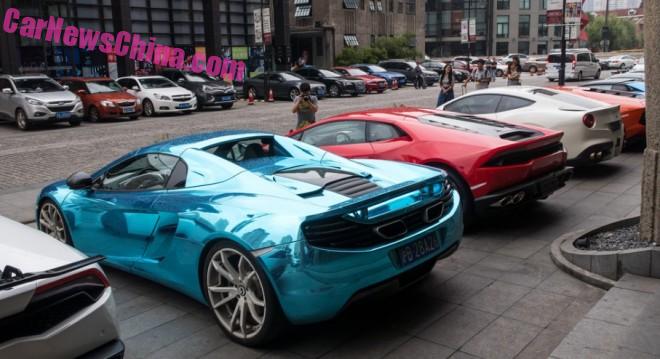 A very shiny McLaren MP4-12C, wrapped in a shiny blue wrap, and fitted with super sized tires and matte gray multispoke alloys.
Time now, for our Famous China McLaren MP4-12C Collection™: shiny purple, 650S Spider with a license, license, with nine, Pink, BAPE, white, orange with Gallardo, more white, Bling, times four, @ the show, gray, with speedy friends, and with the wrong wheel.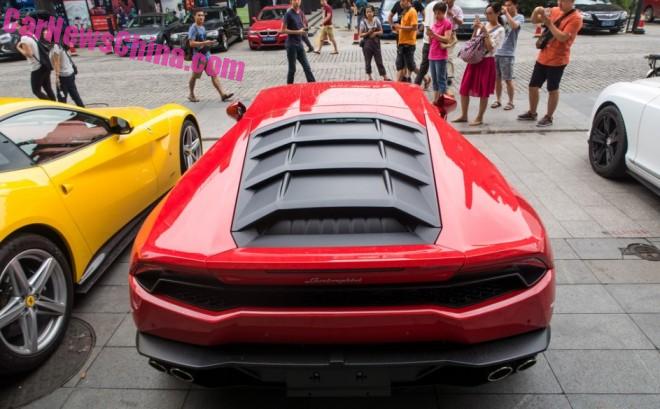 The other Huracan in red, flanked by a yellow Ferrari F12berlinetta and a white Bentley Continental GT.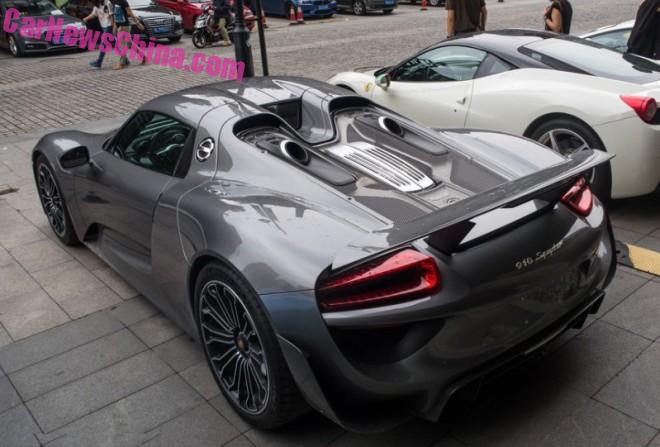 The 918 with a white-black Ferrari 458.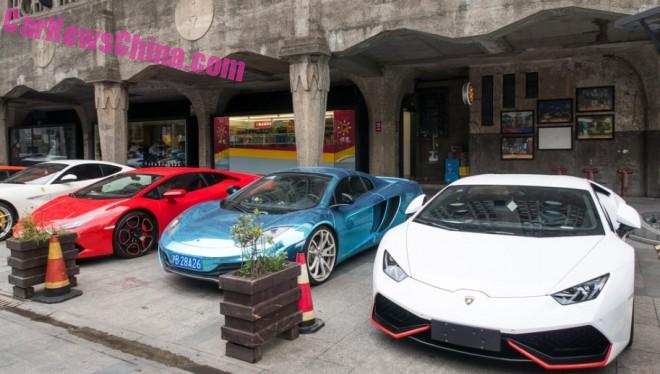 Check again that red Lamboo, alloys are rather special, black with red spokes and red brake calipers. White 'Can has red in front wing too.