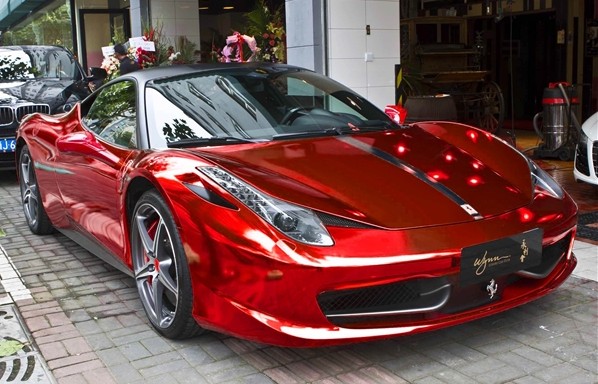 Early Monday afternoon in Beijing. Finally a sunny day and we need Bling to keep it that way. This is a shiny red Ferrari 458 Italia, seen at a second hand car dealer in Shanghai. This Ferrari is so shiny it is never night around it. A brilliant wrap brilliantly applied over the bumpers and mirrors, only the roof is left in carbon-black for contrast.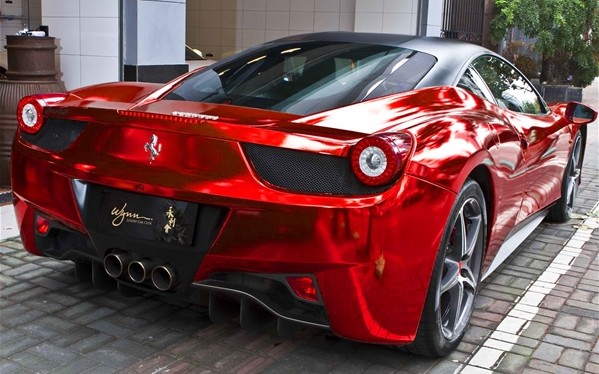 Alloys in the same color as the roof with a small shiny red dot in the center.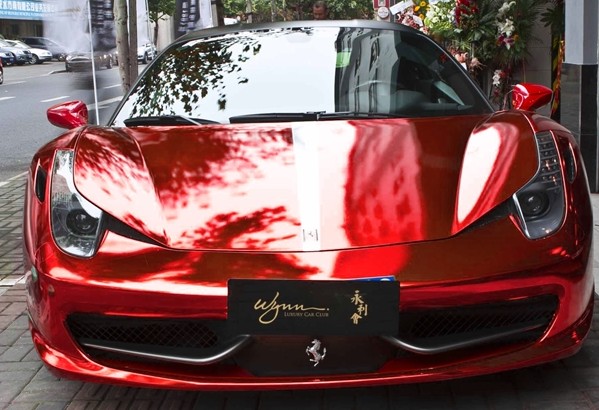 Don't look too long in your rear view mirror when this appears, otherwise you will get blind. This shiny red Ferrari is one of the Blingest 458 supercars we have seen in China until now. This is our collection: matte gray, license plate, shiny green, China Limited Edition 2, on a truck, matte purple, blue Spider, bling, crashed, China Limited Edition, shiny red & matte black, baby blue, crashed, pink (scroll down), China Limited Edition debut,  purple, with horse, crashed, pink, silver, some silver & some white, and with a friend.