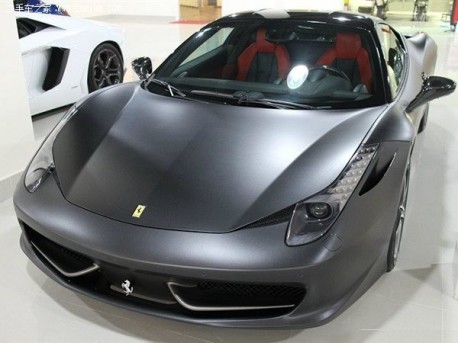 This is the best Ferrari 458 Italia I have seen in China so far! An incredible matte gray wrap, beautifully applied over the whole vehicle, including the bumpers and all the vents. The roof is in black for contrast, and the biggest surprise comes with the mirrors: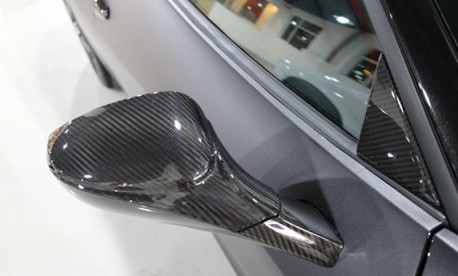 Carbon fiber! That must have been a very expensive option. The small panel in the window is made of carbon fiber too. Yez, weight is everything…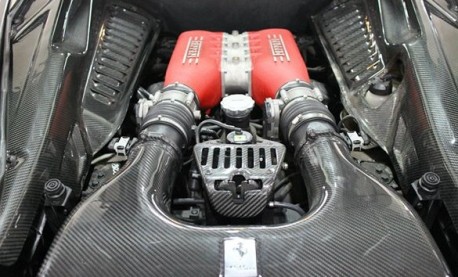 Things get even better with the engine duct, normally made lightweight steel but all in carbon on this speedy car. A quick counts learns a total saving of at least two kilo. The wrap will weigh about the same or even a little more. Well, that's almost even.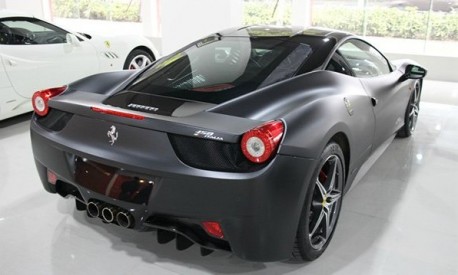 No matter the weight but matter the beauty. Stealth it is but very striking too. Not a car for staying low… This matte gray Ferrari 458 Italia is a most welcome new car in our 458-in-China collection: license plate, shiny green, China Limited Edition 2, on a truck, matte purple, blue Spider, bling, crashed, China Limited Edition, shiny red & matte black, baby blue, crashed, pink (scroll down), China Limited Edition debut,  purple, with horse, crashed, pink, silver, some silver & some white, and with a friend.