A super shiny Volkswagen Scirocco sporty car, seen on the 'Car Meeting of Beijing' tuning show on the Golden Port race track in the Chinese capital. Note old friend on the left. The racy 'Rocco was wrapped in an eye murdering shiny Pink wrap, and further sexed up with low-riding lowered suspension, a body kit with a giant carbon fiber front lip, darkened headlights, darkened windows, and extra large wheels with…
… fake Bentley alloys.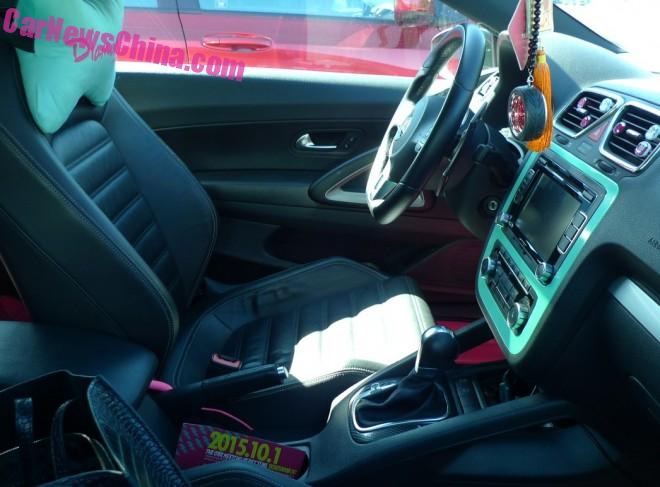 The interior was standard by comparison with Pink floor mats, white Pink head rest pillows, and some shiny Pink thingies in the air vents.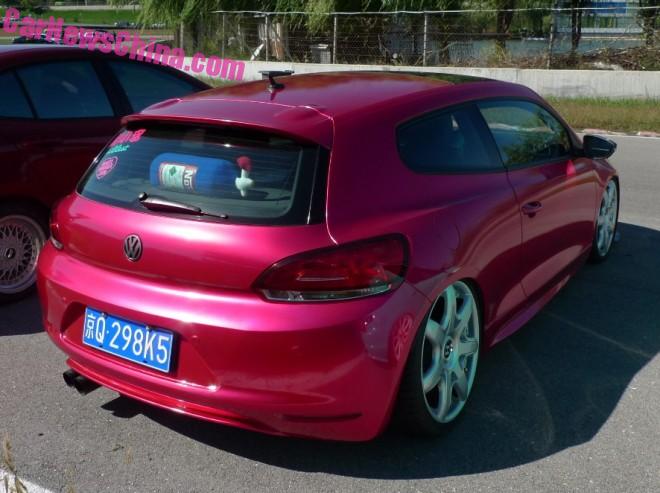 The wrap was of top quality and neatly extended over the bumpers and door handles, but the mirrors were left in standard black. The only real disappointment on the car is the exhaust-pipe treatment; just two simple pipes sticking out ugly from under the bumper.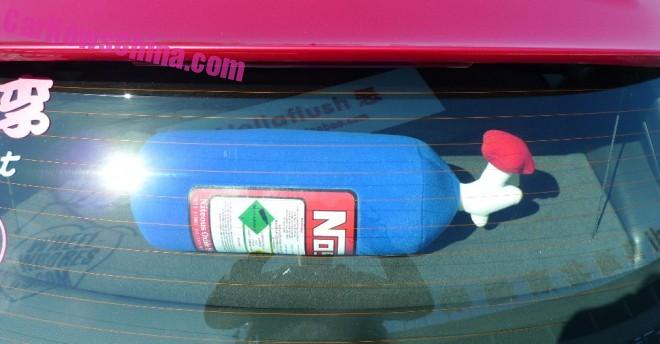 But the nitro pillow is brilliant! Sleep well…
The Volkswagen Scirocco is a popular car in China. Price starts at 239.800 yuan and ends at 466.800 yuan. Time now, for our Famous China-Volkswagen Scirocco Collection™: the club, racy green frog, froggy green, race car, Pinky Porsche, big wing, low rider, Audi, matte black lowrider, white black, body kit, purple, low-pink rider, only bodykit, pink, an AMG and orange.