A very badass black Lincoln Town Car St. Tropez stretched limousine, Spotted in China on a car market in north Beijing. The good old 'Coln was is very good shape and looked well maintained; paint was clean, chrome was shiny, and I didn't see any rust or rot.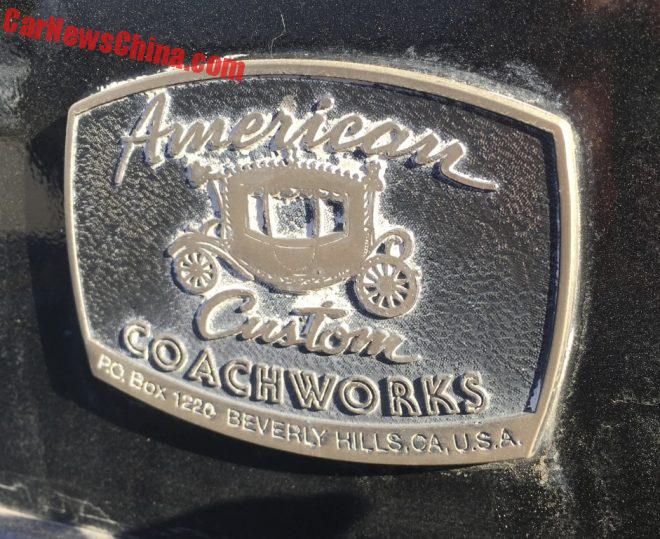 Badge on the front fender.
The St. Tropez was based on the second generation Lincoln Town car that was made from 1990 until 1997, powered by an old-school American 4.6 liter V8. It was manufactured by a company called American Custom Coachworks, then based in Beverly Hills, California.
They made a lot of beauty based on Lincoln cars, including a St. Tropez Continental Mark V convertible and a St. Tropez pickup truck. And earlier on we met one of their 3th generation Town Car limousines in Beijing. The he company stopped manufacturing limo's in 2003 and continued for a while as a sales-only company called 'American Limousine Sales', but their website is is gone so I guess they went under.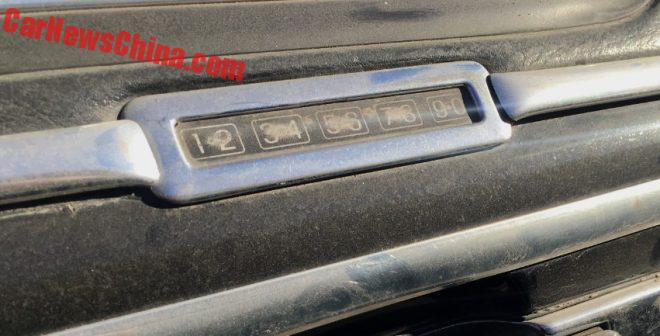 The Town Car had a pin-code instead of a key. An idiotic idea really, and extremely annoying when you are in a hurry 0r stressed out or very drunk. Amazingly, the all-new Lincoln Continental again has a pin-code system. They must see something that I do not…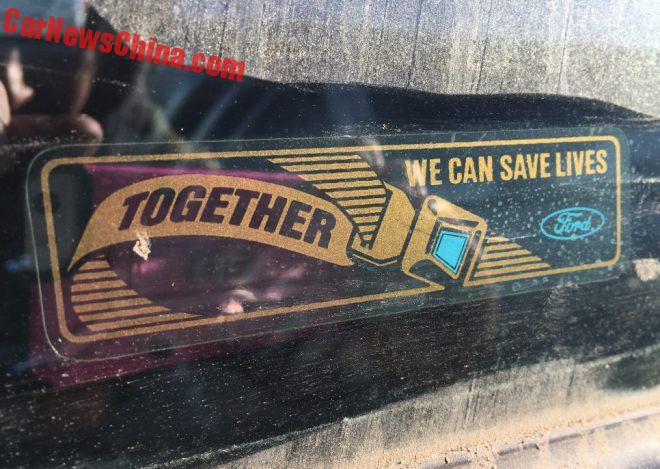 Sticker for a campaign urging folks to buckle up.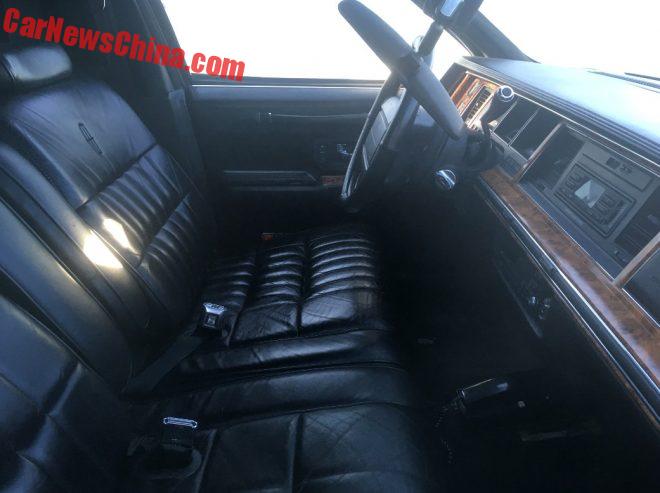 The interior too was in great shape. Super wide black leather seats, a column-mounted shifter, wood inlay in dash and doors, and a very then-trendy car phone on the floor.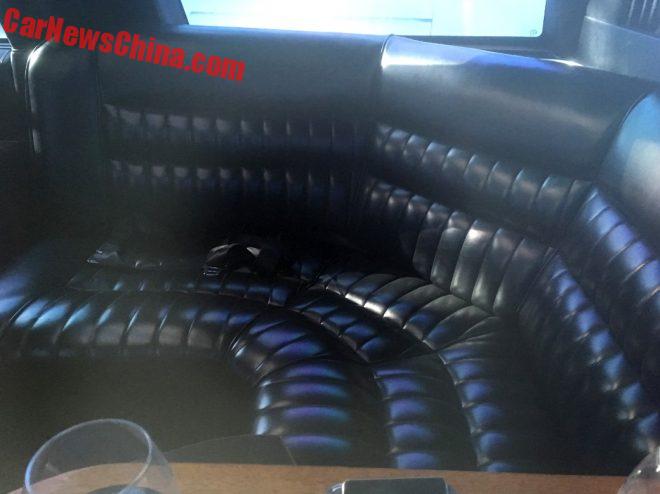 Behind the divider a black leather sofa with space for one man and his girlfriends. Interestingly, there is only one seat belt.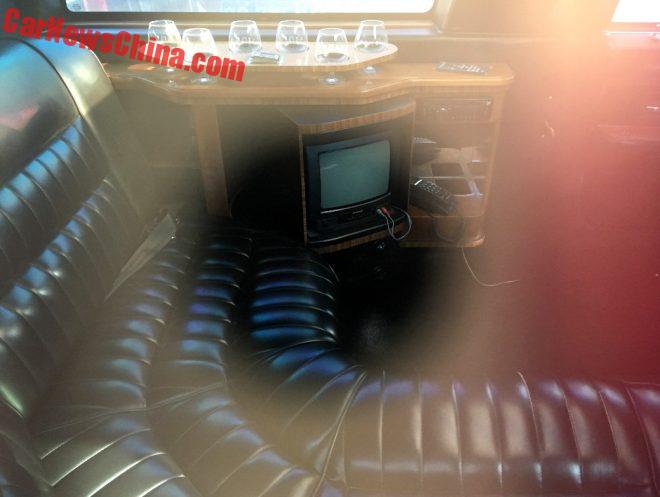 Seen from the other side, showing the mini bar, the television, the television-receiver, and another telephone.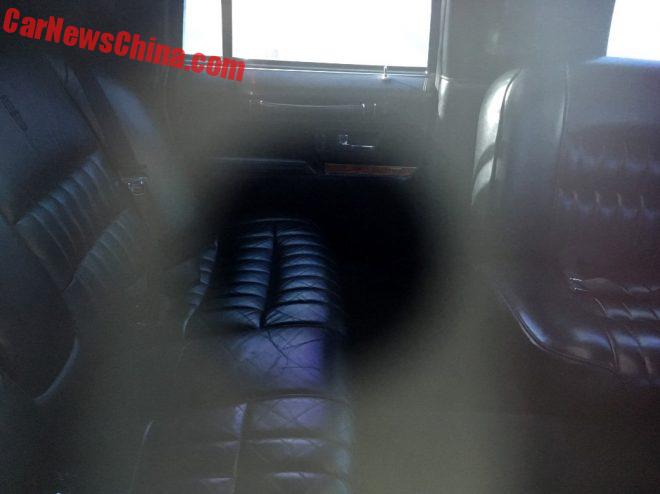 The rear bench for the secretary and the accountant.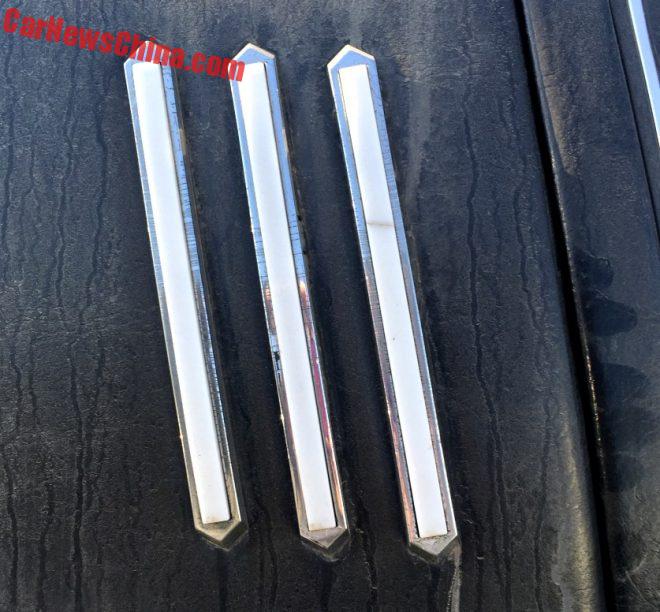 Decorations on the B and C pillars.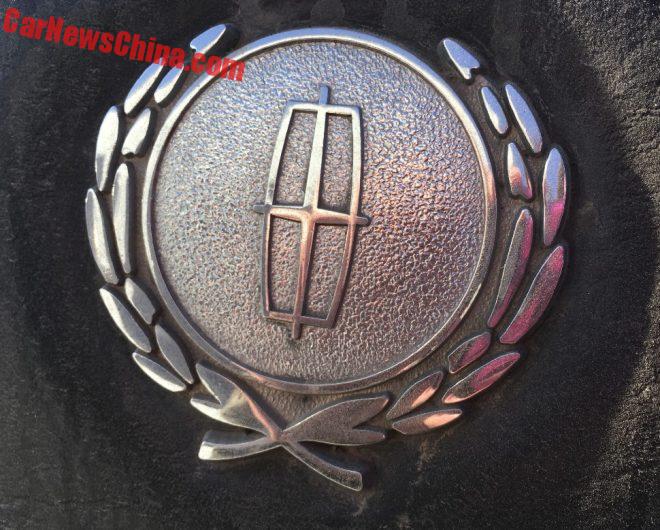 The D pillar was dressed up with a fancy Lincoln badge and a …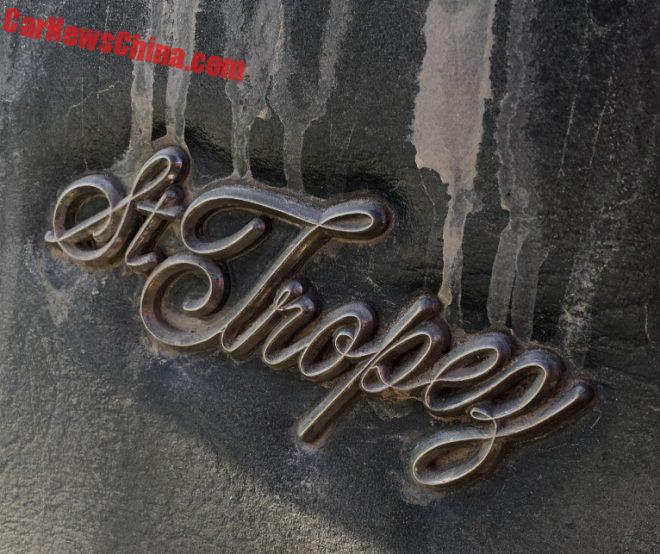 St. Tropez badge in a handwritten font. Very classy!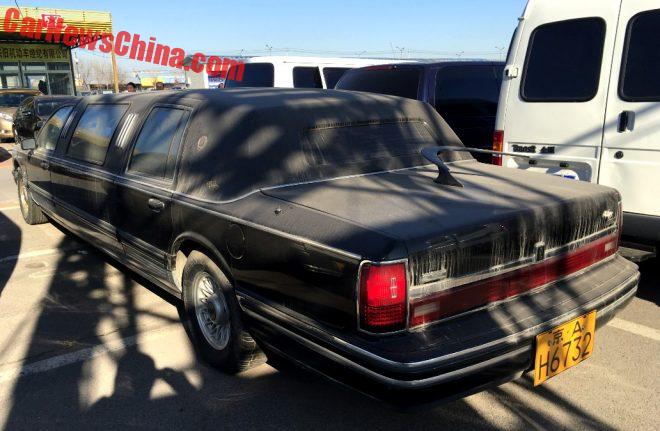 The limousine is stretched by about two meters. It has yellow license plates because its length automatically qualifies it as a 'commercial vehicle', just like a Maybach 62. Normal passenger cars have blue license plates. The second generation Town Car has a strong connection with Chine because it also formed the base for the Hongqi CA7465 C8.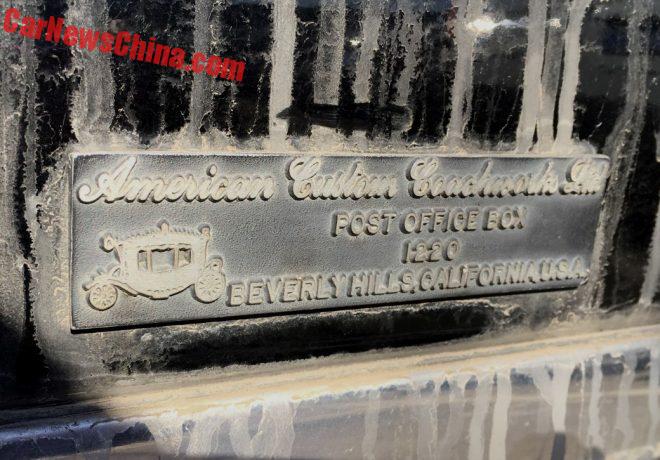 Badges at the back.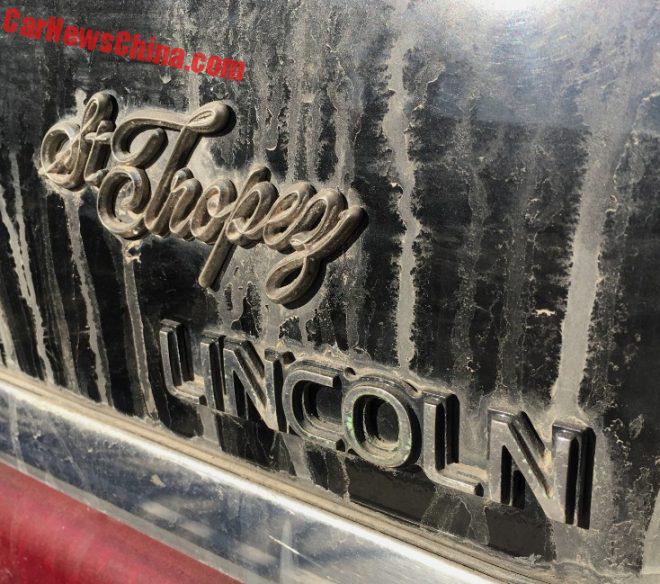 The name Lincoln St. Tropez refers either to a street in Lincoln, California, or to the famous French beach city, or to both.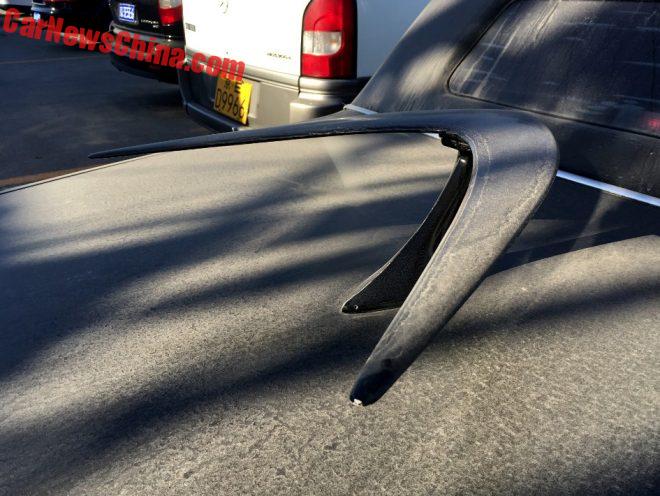 The phallus symbol of the 1990's: a TV antenna on the boot lid.
Time now for our Famous China-Lincoln Town Car collection™: red Executive, black in Beijing, green frog, lucky limo, Cartier L, black, stretched, Signature Series, stretched limousine, stretched on sale, bling-gold, silver limo, very stretched, super stretched,  stretched to the max, marriage, first-gen limo black, Hongqi CA7460 and orange.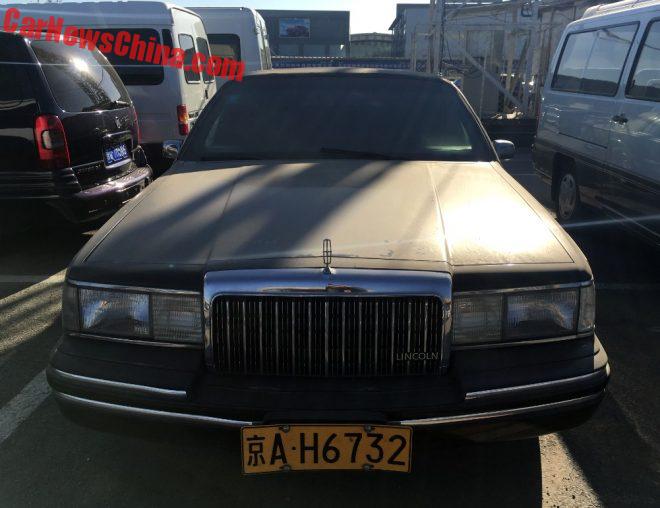 The Lincoln Town Car St. Tropez stretched limousine, made in California, ended up in Beijing. May she ride a million miles a more.