A very flashy Lamborghini Murcielago Roadster supercar, Spotted in China in a dusty suburb of the capital. The ludicrous Lamborghini was wrapped in an eye slaughtering shiny green wrap, and further sexed up by darkened headlights, darkened windows, a black window frame, black mirrors, matte black five spoke alloys, and yellow brakes.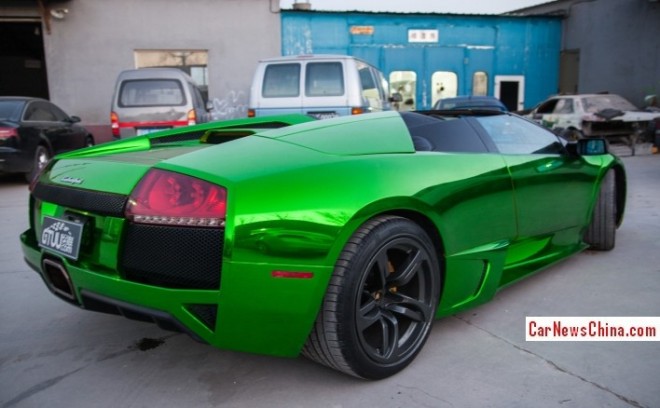 The wrap is of the highest quality and skillfully applied over the bumpers. This particular car normally resides in Guangdong Province in the deep south of country but was in Beijing for some party and a very hot (NSFW) photo shoot for our favorite tuning website GTUU.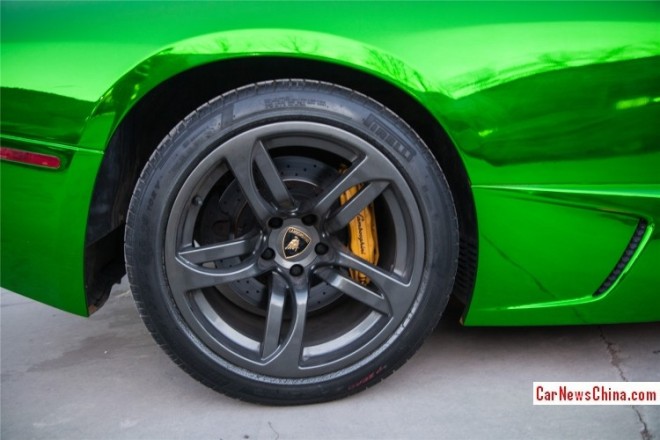 Beautiful detailing there! The Lamborghini Murcielago LP 640 Roadster debuted in 2006 and production continued until 2010. Power comes from a screaming 6.5 liter V12 with 650hp and 660nm, sending power to all four wheels via a 6-speed 'e-Gear' automated sequential transmission. Top speed is 338km/h and 0-100 is gone in 3.1 seconds. Shiny Green Lamborghini Lightning!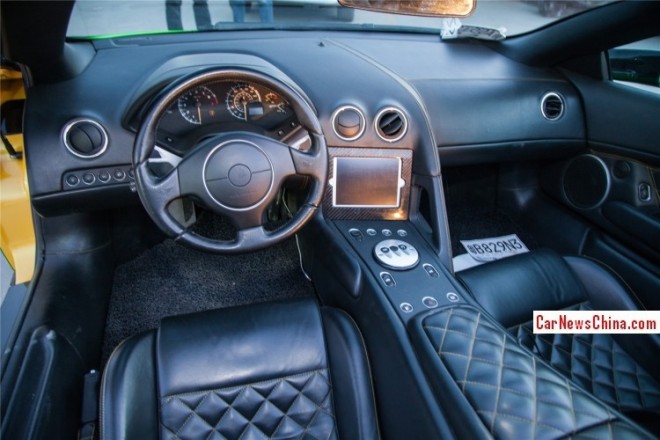 Original color was orange. Interior slightly boring compared to mad body. The Lamborghini Murcialgo was and is a madly popular supercar in China. Time now, for our Famous China-Lamborghini Murcielago Collection™: lime green, SV China Limited, orange, shiny blue, with F430, pearl white, with Aston, burning, with friends, LP 650-4 Roadster, LP 670–4 SV China Limited Edition, crashed, shiny red, with FF, China Limited SV, double China SV,  matte black SV, roadster in gold, an expensive toy, SV in black, gray, SV in yellow, lime-green, chrome, Versace Edition, SV crash, LP650-4 Roadster, and another SV in yellow.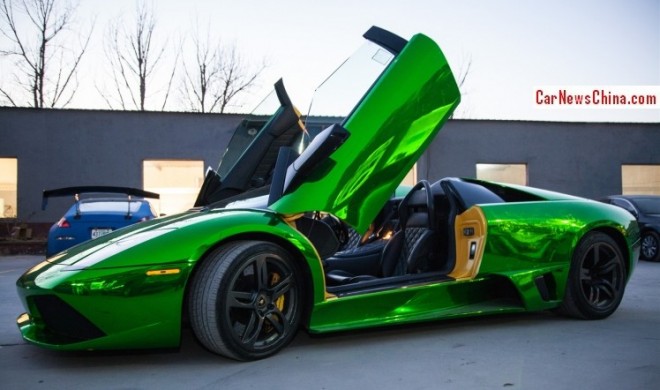 Matte blue Nissan 350Z with a huge wing in the background, but even ten of those won't outclass Lambo when it comes to hardcore car porn.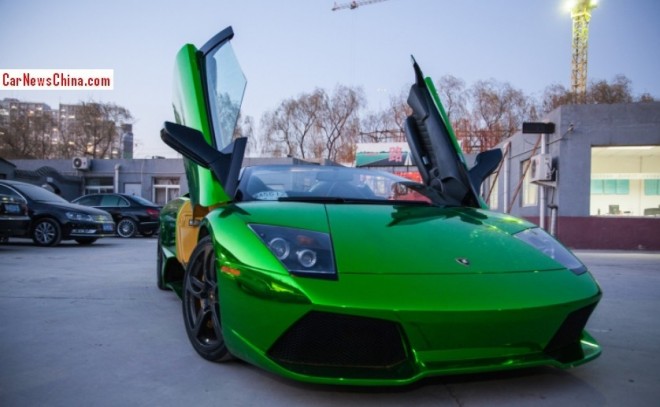 The mighty Murc is still King.
---