Today in China Car Girls a very pretty babe with an orange supercar, standing in a very clean car paint room, although neither girl nor car seems in need of any more color. The girl is wearing a blue dark blue bikini, silver shoes, a tattoo, and nothing else. The car is a Lamborghini Gallardo LP 560-4. NSFW.
Holding the wiper.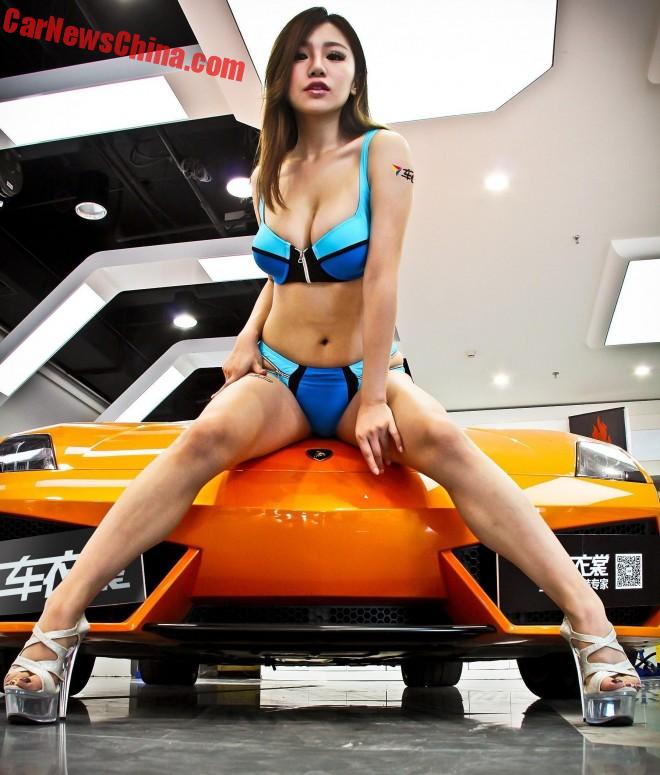 Riding the bull.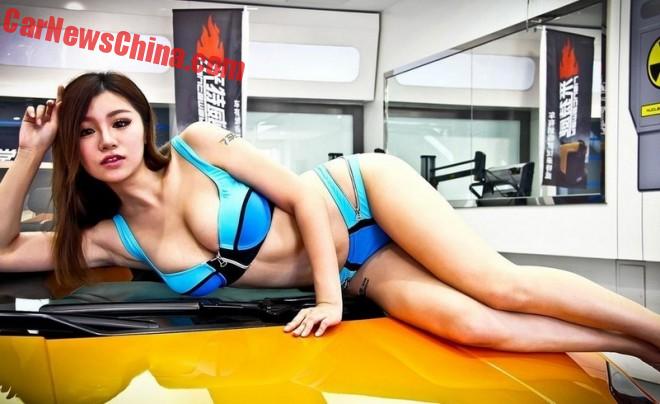 Taking a nap.
The Gallardo is and was an extremely popular racy car in China, for riding and for crashing. Here is our Extremely Famous® China-Lamborghini Gallardo Collection™: crash, burn baby burn, big crash, crash, crash, shiny blue, crash, matte purple blue, crash, crash, Super Trofeo, mint green, baby blue, matte purple and shiny green, with FF, crash, galaxy, baby blue, with hottie, crash, Sesto Elemento R/C, orange, yellow, crash, orange with Mac, tree-crash, matte black, license plate, pink, Balboni, LP550-2 GZ8 Edizione Limitata, shiny green, chrome, Reventon, crash, GZ8 Edizione Limitata, shiny-blue, matte-black & orange, water melon, red wheels,  HK20, pink, matte-black, gold, pink, another pink, lime-green, in gold, one purple, another purple, Gold Edition, and a Spyder Performante.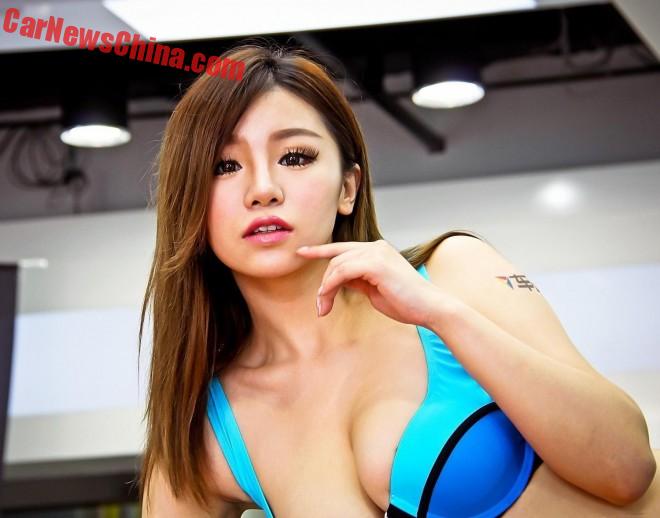 That bikini is almost too small. If she grows just a bit bigger she will need a new one.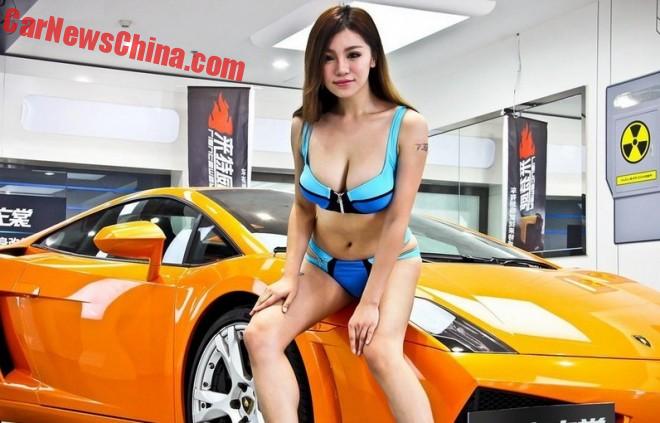 She smoked one I bet, look at those eyes..!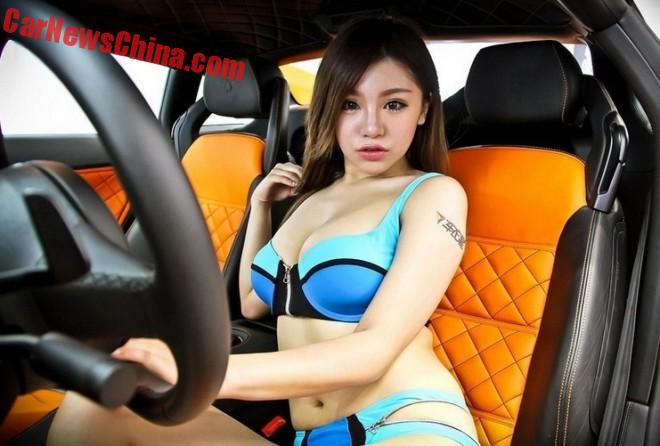 The bikini is in fact zipped. The Gallardoo's seats are in black over orange.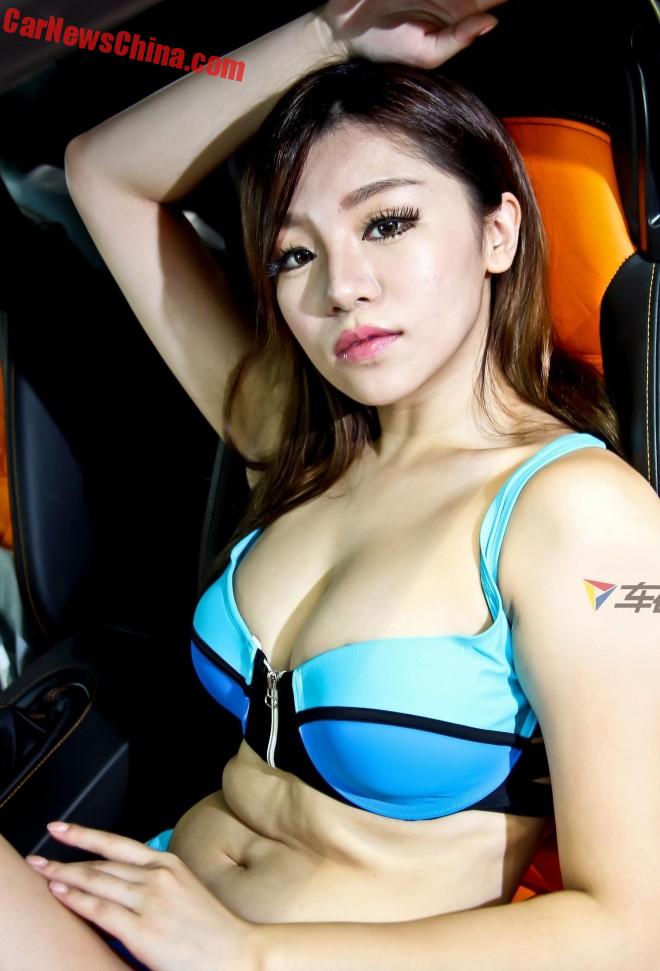 The classic head scratching pose.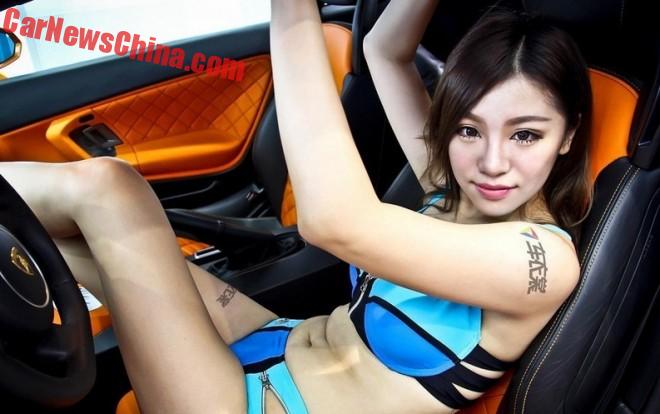 She got a tattoo on her leg too.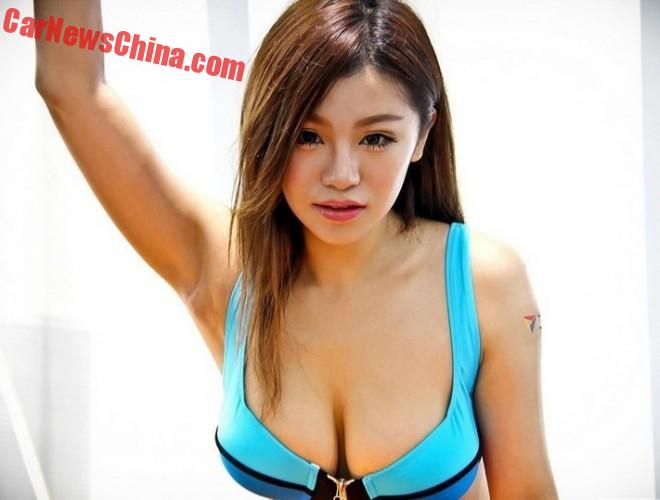 Bonus bags!