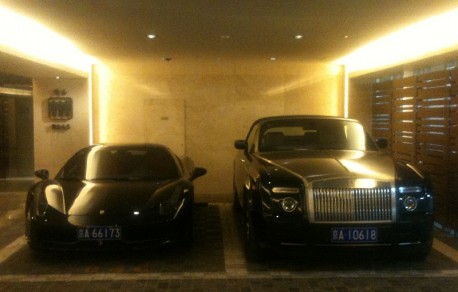 A very black Ferrari 458 Italia and a very black-with-chrome-bonnet Rolls-Royce Phantom Drophead Coupe, seen in an underground parking lot under a very expensive restaurant in Beijing. Both cars were spotless and just when I shot my shots I met the man who cleaned & guarded the vehicles. He didn't mind me sniffing around and told me the supercars belonged to one owner, a Beijingnese in the housing business. He mostly drives the Roller, and his wife (his third, the cleaner-guard said with s sneaky smile) mostly the Ferrari.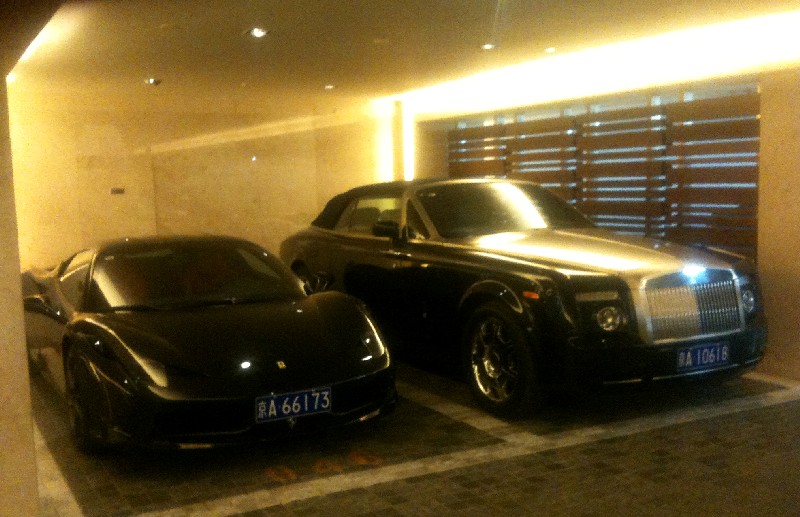 The Ferrari 458 Italia is an expensive car o buy in China. Price starts at a hefty 3.88 million yuan or 625.000 USD. But Power! 570hp and 540nm, good for a 325km/h top speed and 0-100 is gone in 3.4 seconds. Time now for our Famous China-Ferrari 458 Collection™: pinkish Spyder, license (458AX), shiny red, matte gray, license (458MW), shiny green, China Limited Edition 2, on a truck, matte purple, blue Spider, bling, crashed, China Limited Edition, shiny red & matte black, baby blue, crashed, pink (scroll down), China Limited Edition debut,  purple, with horse, crashed, pink, silver, some silver & some white, and with a friend.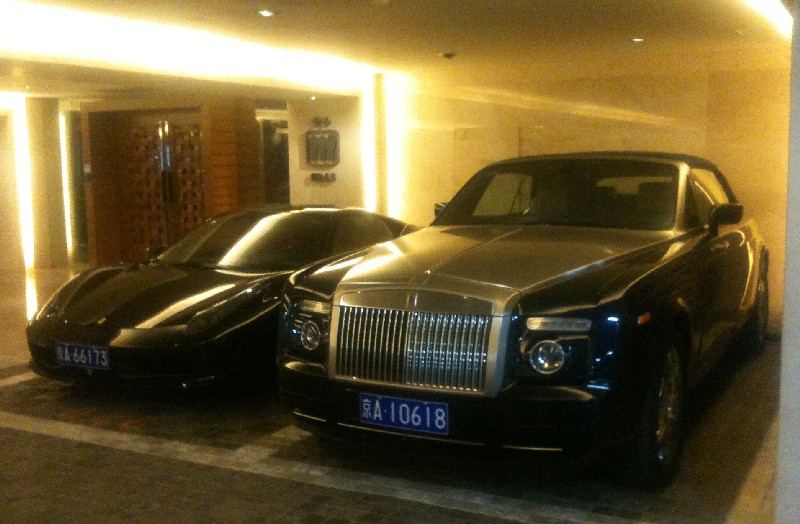 The Rolls-Royce Phantom Drophead Coupe is a rare beast in China where buyers prefer four doors for a Roller and convertibles are not very popular to begin with. This is only the second Drophead we meet after a red example in Shanghai. Price in China is even madder than the 458; 7.8 million yuan or 1.25 million USD, and it only comes with 455hp. Still, purely for road presence it is by far the best car in the world. Just look how big it is, this idiotic Roller will swallow two of those Ferrari's!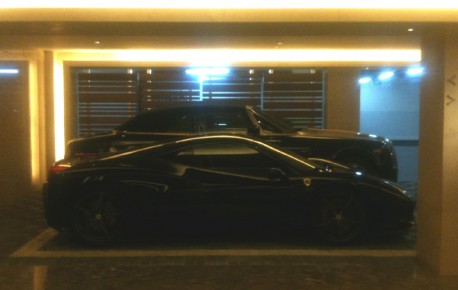 Or three…