A manic Lamborghini Murcielago supercar, Spotted in China on the Beijing Crab Island International Auto Show. The fast vehicle is almost completely black with piano black paint and black detailing all over. Best however are the super size slick-like tires with racy ninja-star alloys, working perfectly with such an all-out aggressive car.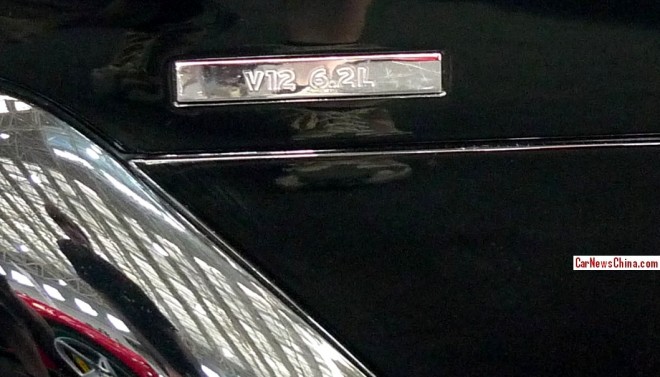 The Lamborghini Murcielago was manufactured from 2001 until 2010 with a major facelift in 2006, this is a pre-facelift 'first generation' example. Power comes from a bumbling 6.2 liter V12 engine with 572hp and 649nm, sending power to all four wheels via a six-speed manual. The engine is good for a 332km/h top speed and a 0-100 in 3.3 seconds. Speedy black Lambo!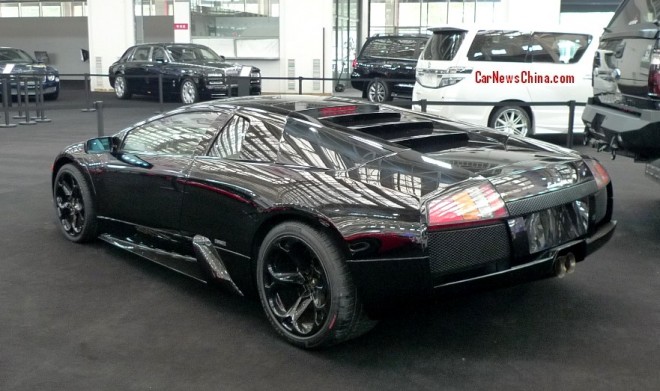 When rear tires can't get any wider. The Lamborghini Murcielago was and is a madly popular supercar in China. Time now, for our Famous China-Lamborghini Murcielago Collection™: China Limited SV, shiny green, lime green, SV China Limited, orange, shiny blue, with F430, pearl white, with Aston, burning, with friends, LP 650-4 Roadster, LP 670–4 SV China Limited Edition, crashed, shiny red, with FF, China Limited SV, double China SV,  matte black SV, roadster in gold, an expensive toy, SV in black, gray, SV in yellow, lime-green, chrome, Versace Edition, SV crash, LP650-4 Roadster, and another SV in yellow.