An extremely pretty Chinese girl getting very close to a sexy Ferrari 458 Italia. The girl is properly dressed in the the same black as the vehicle's roof and mirrors, but sure the girl ain't made of carbon fiber. The 458 is slightly prettified with 21 inch alloys with red rims. Girl really digs mirror. Click on Pics for Bigs™. Bit NSFW.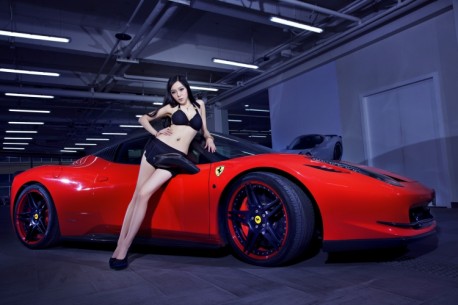 The Ferrari 458 Italia is a very popular supercar in China, outselling the ancient Gallardo with ease. Price starts at a hefty 3.88 million yuan or 625.000 USD. But Engine! The 4.5 liter V8 poops out 570hp and 540nm, good for a 325km/h top speed and a 0-100 in 3.4 seconds.
Here is our Extremely® Famous China-Ferrari 458 Collection™: Pink, Spider @ speed, license (458OY) with Roller, pinkish Spyder, license (458AX), shiny red, matte gray, license (458MW), shiny green, China Limited Edition 2, on a truck, matte purple, blue Spider, bling, crashed, China Limited Edition, shiny red & matte black, baby blue, crashed, pink (scroll down), China Limited Edition debut,  purple, with horse, crashed, pink, silver, some silver & some white, and with a friend.
Now, let's have a good look inside the red car: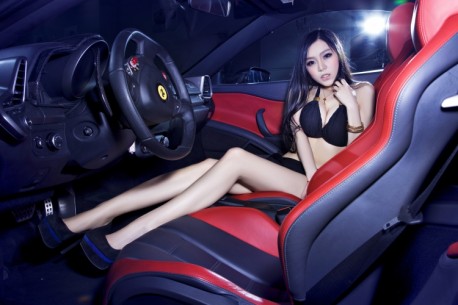 Legs not too fat. Steering wheel upside down, sure the girl did that.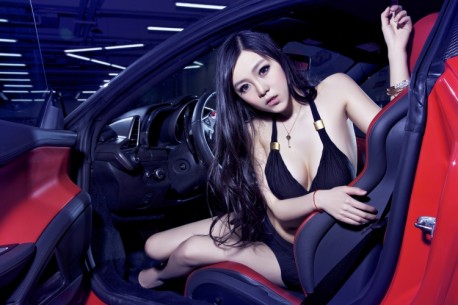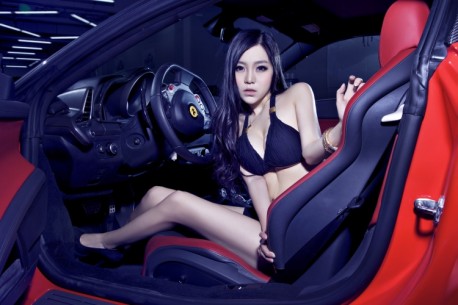 Those Ferrari locks don't look very fancy. 625.000 USD?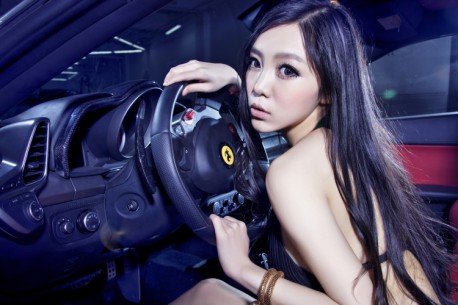 Told you she did… Big eyes can see through corners.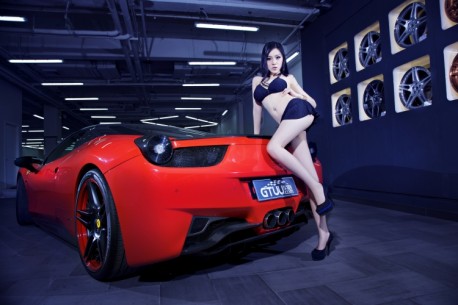 Which ass would you prefer?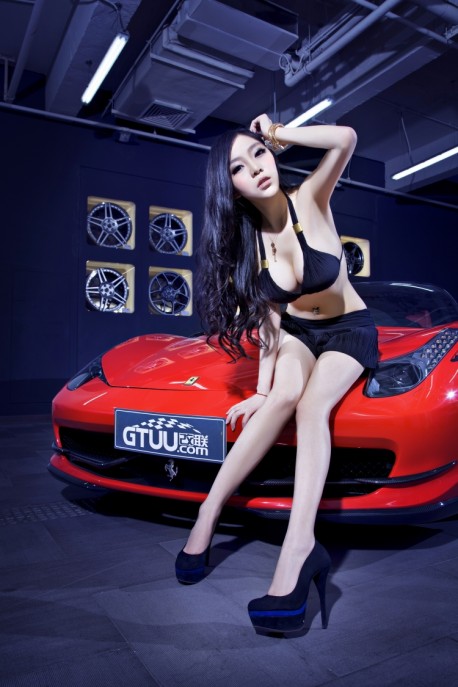 Hanging it all out.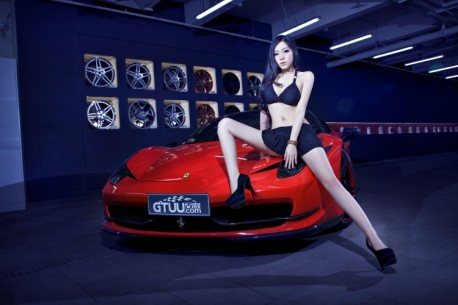 Giving head-light.