The 2013 Guangzhou Auto Show saw loads of news and many new cars. Time now for a quick look at some of the fastest super cars present on the show. Guangzhou is one of the richest cities of China with on of the hottest super car markets. We start with the speedy Porsche 918 Spyder which had its Asia debut in Guangzhou.
The order books are open, the 918 Spyder can be had for 13.388 million yuan or 2.19 million U.S. dollar. The Weissach Package will cost 14.635 million yuan or 2.39 million U.S dollar. Lotta money, but hybrid, and the 918 Spyder is currently the only hybrid super car on the China super car market, the McLaren P1 and the Ferrari LaFerrari will be launched next year.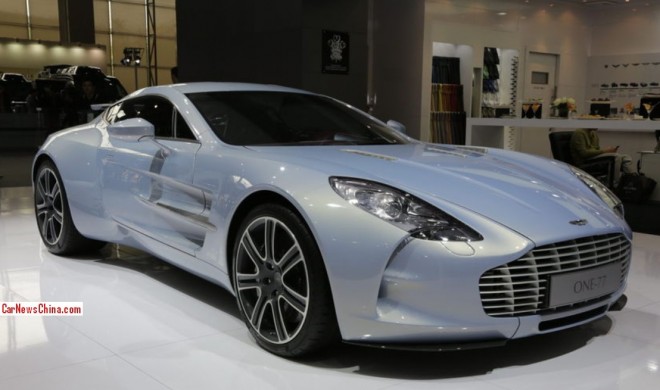 The fantastic Aston Marin One-77. Amazingly Aston Martin is still offering it as new for the Chinese market. Price starts at a completely mad 47 million yuan or 7.7 million USD, making the One-77 the most expensive new car ever sold in China. We know of at least seven examples in China: baby blue, times 3, white in Beijing, brown in Beijing, a black car in Shanghai, a white example (scroll down), and a silver car from Shenzhen that famously crashed in Hong Kong.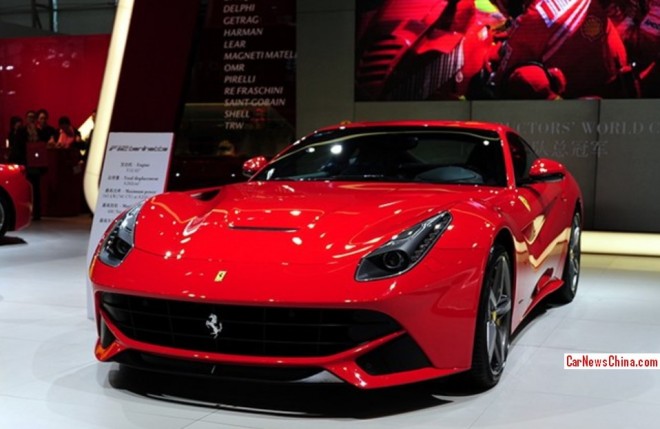 The Ferrari F12berlinetta is selling like hot pizza in China, Ferrari simply can't ship enough cars to satisfy demand. Ferrari could probably double production and still sell all on the Chinese super car market alone. Price in China is 5.308 million yuan or 835.000 USD.
This is our Famous China-Ferrari F12berlinetta Collection™: matte gold, garage, license (6KF12), at the wedding, license (00F12), with 458,  red in Zhongshan,  with friends, black in Shanghai, on the move in Wenzhou, blue in Xiamen, dusty in Wuhan, red in Guangzhou (crashed), black in Chengdu, and a truck full in Shanghai.
Strangely, Ferrari did not show the new LaFerrari in Guangzhou, fueling rumors of a delay bringing it to the market, likely due to technical difficulties.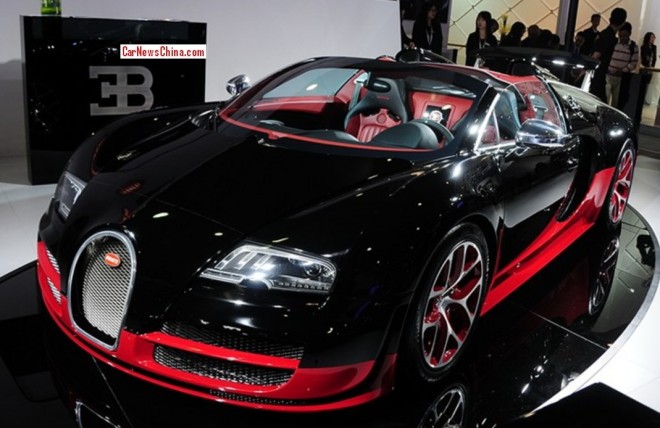 The Bugatti Veyron Grand Sport Vitesse, very sexy in black & red, and the alloys are intriguing. The Grand Sport can still be had new in China for 32.8 million yuan or 5.38 million USD. There are loads of Veyrons in China, most imported officially from France but also a many imported gray from the United States. Our collection: truck, wedding car, yellow, black, Edition Merveilleux.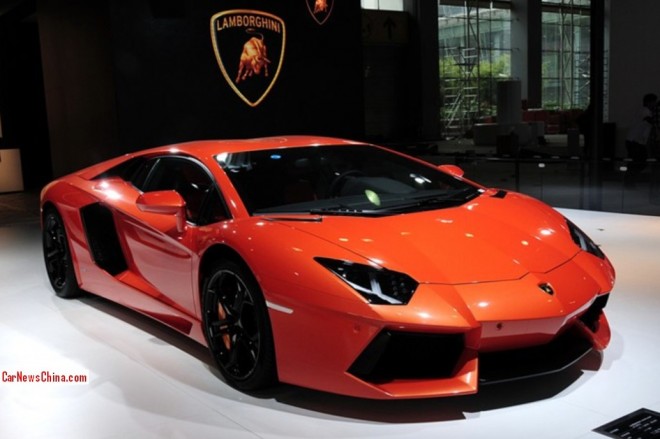 The Lamborghini Aventador. We see them so much it almost gets boring. Almost. Great example here in orenge with black alloys and orange brake pads, with darkened headlights and darkened windows. Wadda mean machine!, all a super car should be. Price of the Aventador in China starts at 6.48 million yuan or 1.06 million USD.
Our Famous China-Lamborghini Aventador Collection™: shiny gold, DMC LP900, crash, sinking, yellow roadster, police & the replica, with 458, green-blue black,  shiny-lime green, black in Beijing, with Roller, Anniversario Edition, baby blue, Arsenal, white, shiny blue, with Lambo-friends, DMC LP900, crash, blue & orange, matte black,   strange alloys, with monk, too many, matte-black, with horny babes, in mustard yellow (scroll down), and impounded.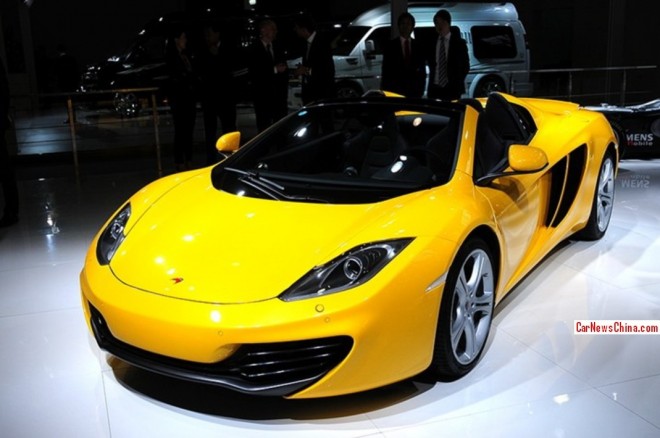 The McLaren MP4-12C Spider. Very speedy in yellow. The Guangzhou Auto Show marked the very first time McLaren was officially presented at an auto show in China. McLaren launched in China in September after neglecting the Chinese market for far too long. The gray market (dealer to dealer) jumped in the gap and sold as many MP-4 super cars a spossible. Finally official, the Spider goes for 3.69 million yuan or 605.000 USD.The brand new McLaren P1 hybrid was not presented at the Guangzhou Auto Show.
Our Famous China-McLaren MP4-12C Collection™: BAPE, white, orange with Gallardo, more white, Bling, times four, @ the show, gray, with speedy friends, and with the wrong wheel.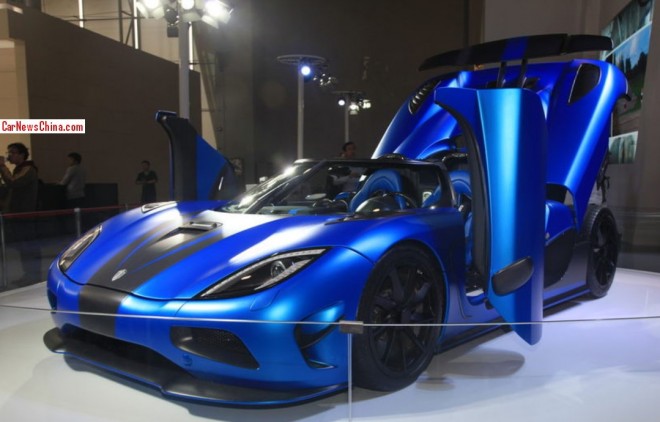 Best for Lest. The incredible Koenigsegg Agera R, seen here in matte blue with black alloys. Price in China starts at a dazzling 26.5 million yuan or 4.3 million USD. A bit of a slow seller because Koenigsegg seems unable, or unwilling, to speed up production. Our Famous China-Agera Collection™: outflanked, matte blue, Agera Zijin, green Agera S, the upcoming One:1, and the infamous R BLT.